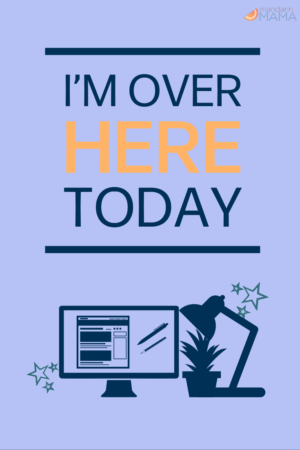 HALLO!!!! Eventually, I will come up with a good name for these posts. Until then, I guess we'll just deal with it.
First things first.
One thing I'm trying to be better about is telling folks that I am an author – with a book that has sold a surprising amount! In honor of Black Friday – I've discounted the normal sale price by 50% so you can get my book, So You Want Your Kid to Learn Chinese, for $4.99. (Yes, yes. Despite the presence of the 4, it's still a good Chinese book.)
Alright, with that out of the way, we can continue.
My Mochi Magazine Articles
1) Dustin Nguyen: A Man Ahead of His Time
Back in August, I had the privilege of interviewing Asian American actor, Dustin Nguyen. The article is FINALLY out and I can talk about it and scream and fangirl because I distinctly remember how his presence on 21 Jump Street was life changing for me. I'm super proud of this piece so please click and support and read about what Dustin has been up to!
2) The Unknowable You: An Interview with Playwright Lloyd Suh
My latest article for Mochi Magazine is an interview with playwright, Lloyd Suh and a mini-review of the latest showing of his play, The Chinese Lady. I found Suh's discussion of identity, performance, and representation SO fascinating. I wish we could have chatted for hours.
3) Kitana Turnbull: The Multi-talented Voice of the Rocketeer
At 14, Kitana Turnbull is already building quite the resume. Check out my interview as I found out how she prepares for roles and what's next for this young, multi-talented teen.
My Mom.com Articles
4) 10 Great Places to Take Your Toddler (Besides Chuck E. Cheese)
While you may only know me as an inert writer, I used to take my kids to fun places. Here are a few unusual places to take your toddler in my article for Mom.com.
5) What Does My Toddler Need for Preschool?
This article is all about what your toddler needs for preschool. Who knew having 4 kids go through preschool would come in so handy?
6) Is It Just a Tantrum or Something More Serious?
I hate to say that I have ample experience with tantrums, but I have ample experience with tantrums. (Some of them are my own!!) Here's my article in Mom.com about it.
7) How to Gently Say No to Too Many Toy Gifts This Holiday Season
If you know me – you know I despise gifts for my children. Here's my Mom.com article on how to gently say No to toy gifts.
8) How to Get Pen, Marker, and Crayon Off of Furniture
If you know me at all in real life, this article will amuse you bc if you've ever been to my house, it may seem as if I have never heard of these methods. But let's just say that my house would be even WORSE if I hadn't.
9) What Is Post-Partum Belly Binding and When Can I Start Doing It
And now for something completely different. Until I had to write this article for Mom.com, I never heard of postpartum belly binding. (And then, I realized I did. I just didn't have a fancy name for it.) Come on – you know you're curious.
10) How to Find a Good Daycare
Whatever reason you need to find a good daycare for your child, this article provides some good questions to ask and qualifications to consider. Make sure you check with your state for its particular laws and guidelines.
Whew. Maybe I should round up a little more often. Thanks for sticking through to the end!