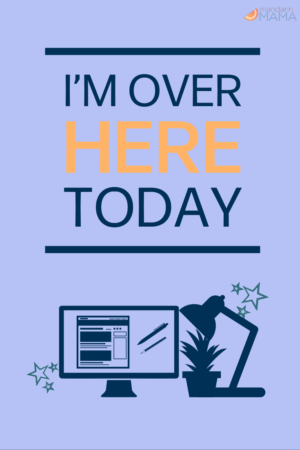 I suppose technically, these were all published last year. But since I didn't get my act together, here we are. I'm minorly worried about California's new freelance laws affecting my future writing gigs – but I will just pretend it's not a problem and lalalalala my way through it.
My Mochi Magazine Article
1) Changing the Narrative: David Lim Goes for What he Wants
My interview with actor David Lim (he plays Victor Tan on "S.W.A.T.") is up at Mochi Magazine. Here's a fun fact: Lim grew up in the town next to my hometown. His parents now live up the proverbial street from me. We're best friends now.
My Mom.com Articles
2) Is My Kid a Picky Eater Or Is It Something More Serious?
I didn't realize until I wrote this article about feeding disorders that there were non-body image related eating disorders. While it seems as if this piece is about babies being annoying about food, it also addresses older children.
3) How to Unstuff a Baby's Nose
I originally accepted this assignment about unstuffing baby noses to tell about the times I was stuck at a park with babies who couldn't nurse and then I sucked their snot out with my mouth and spat it out. But for some reason, forgot. Still, it's an informative piece.
4) How Do I Start the Surrogacy Process?
Thanks again to all my friends and their resources to help me with this article about the surrogacy process. I never realized there were so many things to consider and think about when it comes to surrogacy and I'm grateful for all the experts and friends who lent me their expertise.
5) When to Take a Toddler to the Dentist
The irony of me writing an article for dental care is not lost on me. See if you can spot my orthodontic joke. I also allude to this true story (that was nominated for a blogging award): Can You Get PTSD From Taking Your Kid to the Dentist?
6) How to Comfort a Crying Baby in the Car
It's actually apt if you have to drive anywhere with a baby during the holidays (or ever). But if you don't have any babies or children, I suppose it will be less useful. (I did manage to get several winning lines in, though. I'm still laughing at a few of them.)
Alright, friends. I have big writing goals this year – and I will tell myself that this first half week isn't what the rest of the year will look like. Have a blessed day!