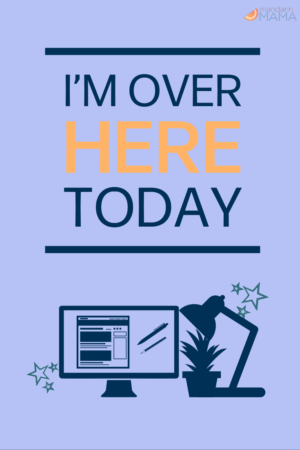 This post includes affiliate links.
I can't believe it but it's been awhile since my last roundup. I've recorded a LOT of BTS Reactions so please check them out! The ones introducing my non-K-pop friends to BTS are the biggest hits. I've also updated my Noona ARMY Podcast (a podcast discussing the particular challenges of being a middle-aged BTS fan) and it's been so rewarding to hear from other women and fans who are like me.
Here's where I've been published these past few weeks.
My Mochi Magazine ArticleS
1) "To All the Boys: P.S. I Still Love You" Is the Model Teen Rom Com
I attended the Netflix movie screening of "To All the Boys: PS, I Still Love You" last week and even though there was a mix-up with the publicist, they made sure I got a seat at the screening because I was press. Flexing that Entertainment Editor position! (But nicely.) I also wrote a review for Mochi Magazine. Now, before you think I have a heart of coal, I occasionally have a gooey center – and thus, I bring you my spoiler-free review.
Did you catch my play on the Model Minority Myth? No? Hmph.
2) The Historical Significance of the Miss Chinatown U.S.A. Pageant
In addition, my coverage of the Miss Chinatown USA Pageant is also up at Mochi. Fun fact I learned while researching: the Miss Chinatown USA Pageant started as a way for Chinese American women to participate in pageants – especially considering some of the oldest beauty pageants were white only. I don't know why I was so surprised considering this country's history, but there I was. Still surprised.
Remember, my Asian friends. We will never be white enough.
My Diverging Magazine ARTICLE
3) How A Catholic Teacher and Theologian Pursues Justice Pt 2
Part 2 of my interview with theologian and Catholic school teacher, Dr. Michael Campos, is up at Diverging Magazine. As the Living Justice editor for the magazine, I really enjoy exploring how to pursue justice in our daily lives. Short of passing legislation, are there other ways to pursue justice?
You can support Dr. Campos by purchasing his book, Queering Migrations Towards, From, and Beyond Asia.
Did you KNow I won a pitch contest?
4) Three Women With the Courage to Earn More Take the Comcast Business Pitch Competition by Storm
As a freelance writer and creative, I grew tired of being one of a handful of Asians at industry conferences. My pitch for BrAzn AZN, the only intimate retreat for Asian, Pacific Islander, & Desi Americans (APIDAs) creatives and influencers, won 2nd place and $1,500 in the Courage to Earn Pitch Contest Sponsored by Comcast at the 2020 Courage to Earn MORE Retreat. Though APIDAs consist of 6% of the U.S. population, there are currently zero events serving APIDA influencers.
I long for a safe space for other APIDA creatives to meet, connect, and explore what it means to be an APIDA influencer, our roles and responsibilities (if any), and build relationships with others in our field. Since this is the premier event being held the weekend of 9/25-9/27/2020 in the San Francisco Bay Area, the Courage to Earn funds will go towards producing a logo, marketing content, as well as covering incidental costs for volunteers.
If this sounds like a retreat up your alley, reserve your spot now: braznazn.eventbrite.com/.
I, along with the two other winners, am featured in the above article. You can also find out more about my retreat – as well as the two other winners – in the above article.
Alright, friends. Thank you for all your support and love!