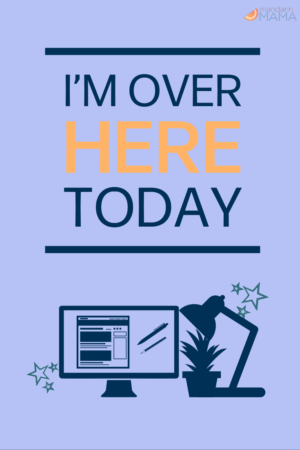 Hello, friends! Here is where you can find me this week.
My Mom.com articles
If you're starting to look for a good daycare, check it out!
2) Do I Need To Be Concerned About My Toddler's Language Delays?
Glow Worm (6) didn't really talk until he turned three years old. I wasn't too worried since he understood what I said – plus we were a bilingual household. This article talks about what is "normal" and when you may need to check with a specialist.
3) Holiday Travel: How To Pack for a Toddler
Having traveled cross country (as well as trans-Pacific), I totally know what I'm talking about! It's all terrible. But, hopefully this piece will make it easier.
4) What is IVF?
Thanks to all my friends and colleagues who shared their stories of IVF (in vitro fertilization) with me.
5) Can I Still Get Pregnant With PCOS?
I was on birth control for all of my twenties because I was originally diagnosed with PCOS (polycystic ovarian syndrome). Thanks again to the people who trusted me with their stories.
Alright. That's it for this post. Thank you for all your support!