This post is made possible with support from Kids Care Dental & Orthodontics. All opinions are my own.
If your kids are anything like my four, then they would never voluntarily brush their teeth or floss. Like ever. It's my fault, really. I can't take care of my own teeth — let alone the teeth of four small humans.
Plus, there was a harrowing experience when my oldest was four years old that involved a lot of anxiety-induced vomit in the dentist's lobby (his, not mine). My youngest also hates getting his teeth brushed, flossed, as well as going to the dentist. In our house, not only is toothbrushing associated with a hassle, there is still the occasional undercurrent of fear and anxiety.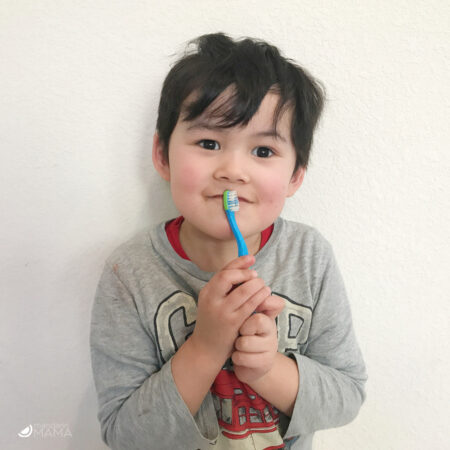 Currently, the only reason my kids even remember to brush their teeth is because of my long-suffering husband's persistent nagging — and a lot of bribing. For now, we're working on building healthy habits for the kids. I am hopeful that in the future — and with the help of dental practices like local Bay Area dental practice Kids Care Dental & Orthodontics — my kids will also associate dental care with less fear and more fun.
Give your kids choices
Just like adults, your kids want to feel as if they are in control of their environment and life. While dental hygiene may be non-negotiable, not everything has to be so rigid. Giving your kids choice over "little" things so they feel as if they have some say in their tooth care.
1) Let my kids choose their own toothbrushes
For a while, what worked was letting my kids choose the toothbrushes with their cartoon characters of choice in the colors they wanted. While they weren't exactly enthusiastic about brushing their teeth, at least the fun toothbrushes made it seem less like a chore.
2) Let my kids choose their own toothpaste flavors
With four kids, this often means four different flavors! My boys prefer the fruity kid-flavored kinds of kid toothpaste and my daughter prefers the minty kinds like a grown person with taste. Either way, it made a HUGE difference in my kids' willingness to put the toothbrush in their mouths.
Make toothbrushing easy for kids
Again, the harder we make dental care, the less likely it will happen. Whatever makes your kids' lives easier — and hence yours — will work.
3) Switch to electric toothbrushes
One Christmas, my mother bought my oldest an electric toothbrush and all of a sudden, they all demanded one and were more willing to brush their teeth. I don't know if it was the novelty of an electronic device in their mouths or they were really so lazy that moving the toothbrush was just too hard, but the switch definitely helped!
Speaking of electric toothbrushes, when you go to Kids Care Dental & Orthodontics during their grand opening, new patients get a free Qu electric toothbrush (while supplies last, limited to one patient.)
4) Let the kids use kid-friendly dental floss picks
As much as the lack of environmental friendliness hurts me, my kids are a lot more likely to use the dental floss picks than if they just had to use floss itself. My mother also bought my kids a water pick (clearly, my mom cares more about their dental hygiene than I do), but they still haven't gotten used to it yet.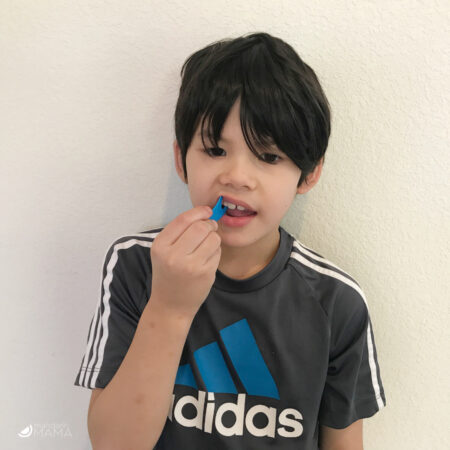 Make teeth brushing fun
Once my kids started to associate toothbrushing with fun — or at least, the promise of things they wanted like screens and entertainment — getting them to comply was a lot easier.
5) Reward children for brushing and flossing
I'm not too proud to say that the only way we could get the kids to comply in the beginning was to hinge screentime upon brushing their teeth in the morning. The night time routine required more yelling because no screentime could be promised for that, obviously. But I'll take what wins I get!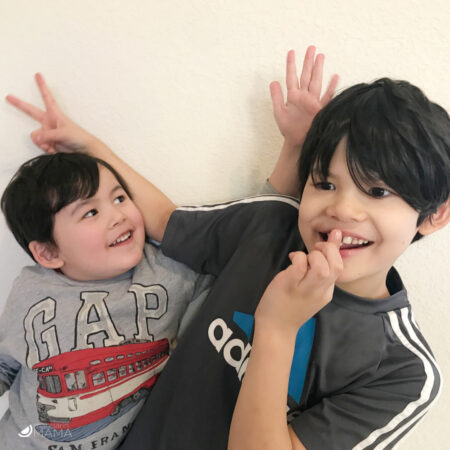 6) Take them to a fun and kid-friendly dentist
A kid-friendly environment with kind staff and movie and video games as entertainment can do a lot to set scared kids at ease. With a mission to create a lifetime of smiles. I appreciate how Kids Care Dental & orthodontics emphasizes preventative care and really does care for the whole child. Plus, they have multiple offices in the San Francisco Bay Area (where I live), including newly opened offices in San Jose, Livermore, and Sunnyvale.
If you're looking for a Bay Area dentist or Bay Area orthodontist that not only has everything you need under one roof such as kid-focused dentists and orthodontists, state of the art technology, and can do anything from cleanings to oral surgery to fillings and crowns, Kids Care Dental & orthodontics may be the right fit for your family. Plus, Kids Care Dental & Orthodontics is taking your safety and health very seriously during this time of COVID-19.
For your convenience, I have listed the three newest offices of Kids Care Dental & Orthodontics in the East Bay Area: