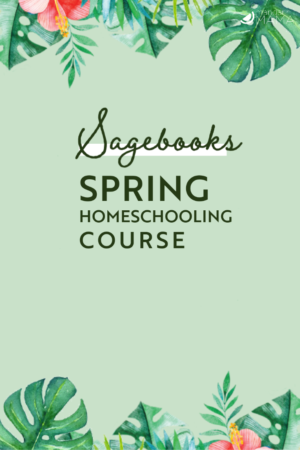 I'm super excited to share some new Sagebooks news! As many of you may know, for about 18 months, Sagebooks sponsored my site and I wrote articles for their learning blog, created activities to help your child learn Chinese, wrote pieces about teaching kids Chinese on my own site, as well as chronicled going through the entire curriculum with my then 4.5 year old son, Glow Worm.
I now only admin the Sagebooks HK Parent Group on Facebook since my oldest three children have already successfully completed the Sagebooks Basic Chinese 500 curriculum. Because of this relationship, I have been privy to some great news!
Sagebooks Spring Homeschooling Course
Sagebooks has been working around the clock to bring to parents a new and FREE series you can use with your children – whether you're homeschooling or not. There are 12 lessons in total and you can find the Sagebooks Spring Homeschooling Course on their site.
Released every Monday, Wednesday, and Friday, they hope parents can find it helpful! At this moment, they have 5 of the 12 lessons up.
There are currently no English translations except for the landing page – but the worksheets are straightforward. It should all be pretty self-explanatory. Enjoy!
IF YOU LIKED THIS POST, YOU MAY ALSO LIKE THE FOLLOWING ARTICLES: