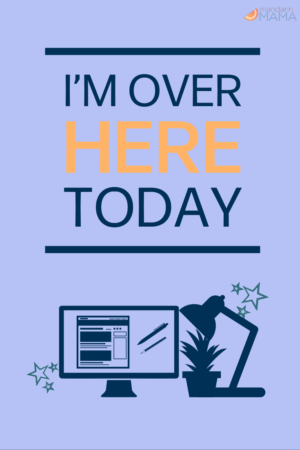 Ah, friends. The adverse side effect of writing more for other spaces is that I am not here. And because in my mind, I hate creating graphics, I'm going to just have a generic one for all the times I'm somewhere else. Maybe I'll post it weekly.
Truthfully, the quickest and easiest way to catch up with all my articles is to subscribe to my weekly newsletter. I round up all my published pieces there and also provide TMI on my life and doings.
This week, I was in the following places:
I recently started being the official Tweeter-in-charge for the next few months for The Mom 2.0 Summit. But did you know they also hired me to write the occasional piece for their blog? Here's my first article for Mom 2.0. The best part is that I got to shout out my favorite fandom in the whole world. 😀
Please Retweet: 6 Easy Tips for Better Twitter Engagement
On the Mom.com site (yes, so many Mom-named places – but you know what? I am the Mandarin MAMA), I have: What Are the Best Games for 3-Year-Olds?
Remember that Celebrity Charity basketball tournament I attended where I saw Simu Liu's defined abs from 50 feet? Here's my event coverage for Mochi Magazine: ISA Charity Basketball Tournament: A Night of Asian American Celebrities.
Also, guess who edited and is quoted (and contributed embarrassing pics) in this article by Melody Ip (my main editor) of Mochi Mag?
The Unexpected of Expecting…and Beyond
Alright. That's the round up for this week and I'll try to be better about this in the future. Thanks for coming along with me for the ride.