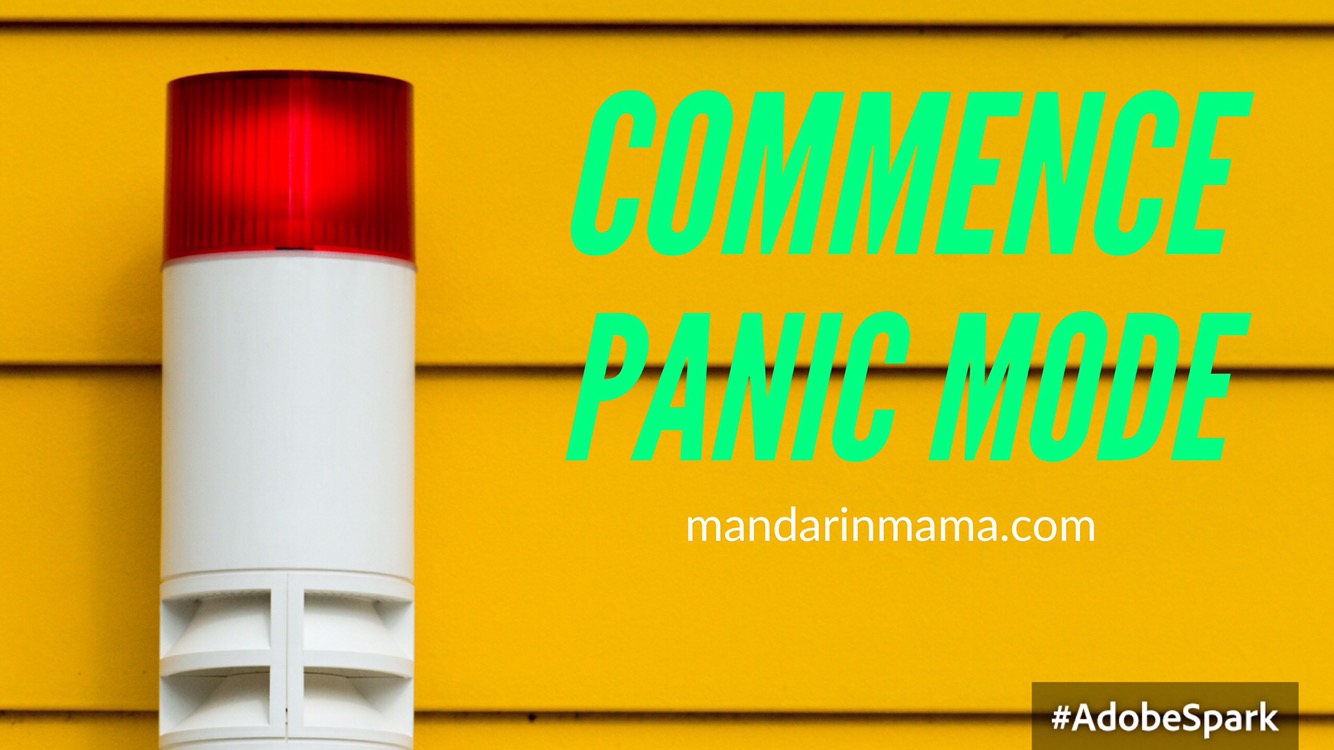 I am not excited.
We are T-9 days from our Taiwan Trip 2017 and I am not excited.
I mean, I am excited for all the yummy foods and hanging out with my mommy friends in Taiwan, but… I am not excited about packing or traveling at very fast speeds in a metal tube with my four children for 12-13 hours.
At this point last year, I think I already started packing. I have not even bothered. Or tried. Or felt bad about it.
I don't know if this means I have evolved or I am super procrastinating. Maybe both.
Does it count if I made my packing list about two months ago? And have been Amazon Priming like a BOSS?
But truthfully, I bought most of the stuff last year and I don't really need anything else other than more bug spray/sunscreen combos.
And diapers. Lots of diapers.
But otherwise, my kids are going to the same camps (actually, one less camp so it's even easier), we are staying at the same Airbnb, and my mother is coming with me for a few days and my cousin is flying back with me so really, what is there to worry about?
Then why is there a nervous ball of dread in the pit of my stomach? Why am I purposely avoiding thinking about this trip for fear of totally freaking out?
I have taken my kids to Taiwan before. By myself (and with friends and family). I have sent my kids to school there before. I have used buses and taxis and MRTs before. I have even ergoed a baby there before.
I can do this.
It will be fun. (Mostly.)
I will eat lots of delicious food. (Especially almond tofu shaved ice.)
I will see my friends.
I will see my family.
I will have a constant sweaty front because of Big Fat Baby Sasquatch permanently being worn.
I will not be pregnant. (Thank goodness for small mercies.)
I will be fine.
My kids will be even bigger and they remember stuff from last year so they are prepared.
We will be fine.
I have to keep repeating this to myself like a spell.
I will be fine. I will be fine.
And if I am really delusional, maybe I will be so fine I will consider bringing a toddler to Taiwan next summer.
I guess I should see how things shake out this summer before I do anything that stupid.