**This post was sponsored by LingoAce. As usual, all opinions and thoughts are mine and mine alone.
Teaching your kids Chinese can be a difficult experience — especially when it comes to finding good, experienced Chinese teachers. I'm grateful to live in the Bay Area where there is a high Chinese and Taiwanese population, thus making it easier to find teachers and Chinese schools. I'm lucky that I have affordable and convenient Chinese tutors that I've worked with for years and for all of my children. I trust them, my kids love them, and they are woven into the fabric of my kids' Chinese education.
However, not everyone has this luxury. That's where LingoAce can be a great Chinese school as a primary source of teaching your kids Chinese or as a supplement to in-person activities.
What is LingoAce?
LingoAce is an online Chinese school where your child can benefit from 1:1 lessons from a certified Chinese school teacher. All the teachers are college graduates (with a minimum of a bachelor's), have extensive online teaching experience, and are fluent in both Chinese and English, making it a lot easier to communicate to kids who may have limited Chinese fluency.
Classes are taught online and the best thing is, they have SO MANY options for times and frequencies. Plus, no matter what your child's ability or Chinese level, there's a class for them. You can also discuss with a curriculum teacher for them to have a better idea of your child's level and they will adjust the classes to fit your kid's specific needs.
They have 4 levels:
Preschool (3 to 5 years old) for super early learners (25 minutes)
Core (5 to 15 years old) for beginners where you learn high frequency words (25 or 55 minutes)
Discovery (5 to 15 years old) for intermediate speakers where you build fluency and learn context (55 minutes)
Advanced (5 to 15 years old) for proficient speakers where you work on reading prosody, and reading and writing essays (25 or 55 minutes)
In addition, their interactive online teaching allows your child to engage with the curriculum, gamefies their participation with stars and thumbs-ups they can earn from the teacher, and classes can also be recorded for review afterwards. There are online homework assignments as well as offline assignments you print out and then upload to the site. Your child's teacher will review and provide feedback after every class as well as review their assignments.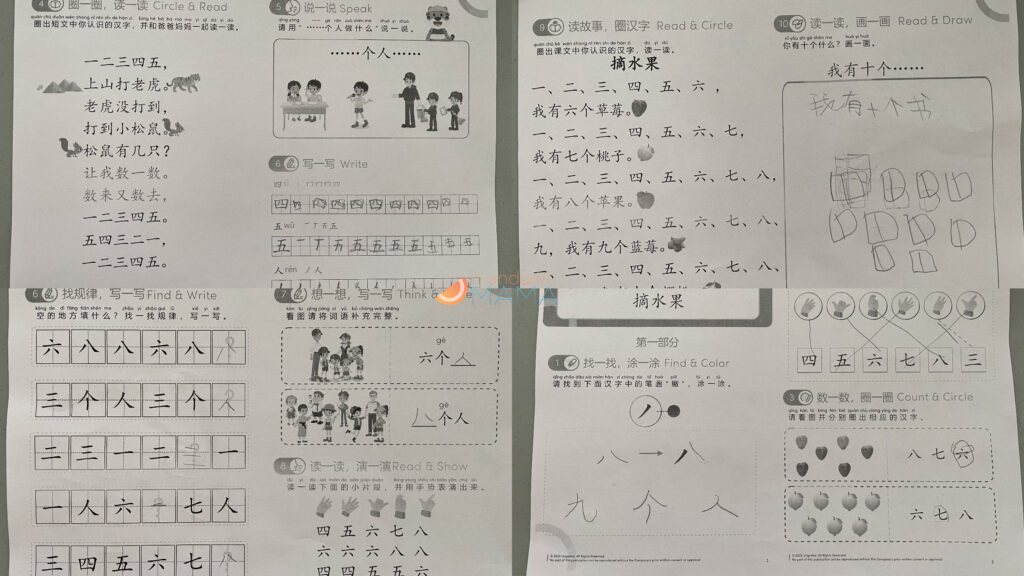 The classes are designed so that you do not need to sit with your child, but it's totally understandable to sit in the first few so you get a feel for the rhythm and flow of the classes. I only sat in on the first three, and I found that Sasquatch (6) paid much better attention and learned better when he did not have me around.
My LingoAce review and experience
I chose to have Sasquatch (6) try out the free trial and LingoAce also provided an additional six classes for me so I could properly evaluate their product. Sasquatch can understand some Chinese, can read and write about 300 characters, can speak a little (his tones need working on but he can do alright), and though he isn't starting from nothing, he is definitely not fluent!
After the initial free trial where we determined Sasquatch was too advanced for the Core beginner level. I spoke to the curriculum director and we settled on twice-weekly Intermediate 1 hour sessions. While Sasquatch could already read everything taught in the curriculum, I didn't mind. It was good for him to have confidence in the subject while the teachers focused on listening comprehension and proper speaking as I'd asked.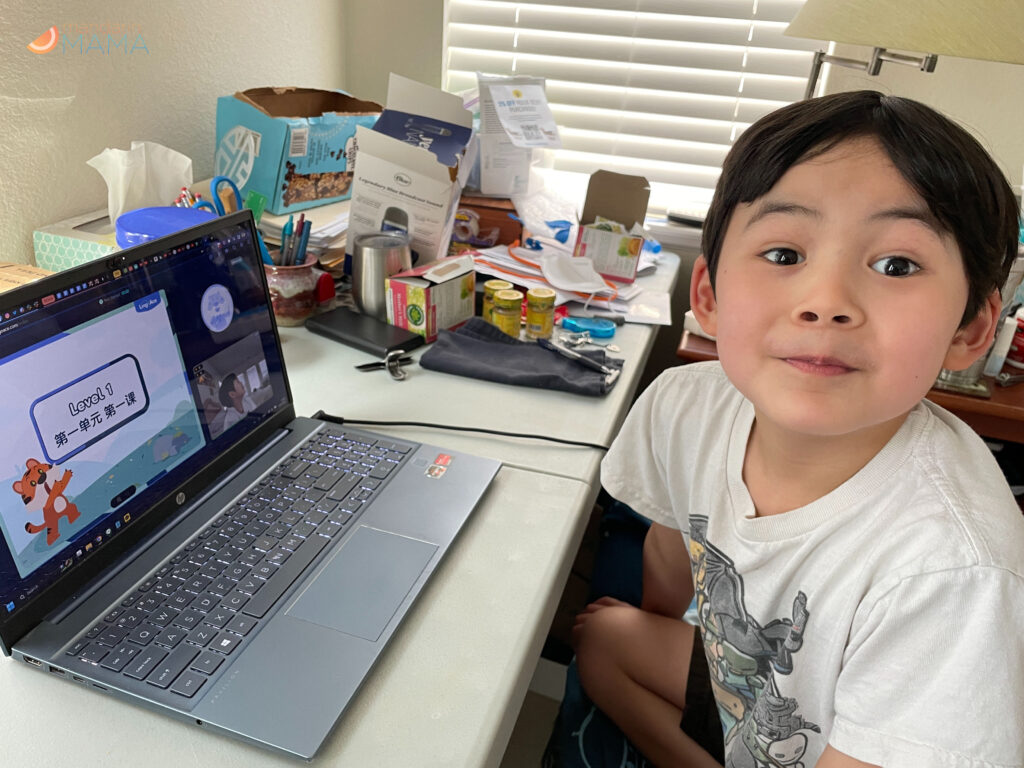 How much does LingoAce cost?
Like many programs, LingoAce becomes more cost effective the more classes you buy. Though they may have occasional sales and promotions, in general classes range around $15 a session for the 25 minute classes and $30 a session for the 55 minute classes. Discounts are given if you buy semi-annual or annual passes.
You can find out more about the individual pricing for each level on the LingoAce site.
Does LingoAce teach Traditional Chinese?
I inquired about this because it's very important for my children to learn Traditional Chinese (though they know both Simplified and Traditional). From what my sources told me, LingoAce currently only offers Traditional Chinese in Hong Kong. They are currently developing it for the U.S. market and if I get more details, I will update my post with the information.
What did I like about LingoAce?
I really liked the interface of the program. Whether using the app or browser dashboards, it's clearly laid out and makes intuitive sense. My absolute favorite part, though, is how easy it is to schedule or cancel a class. There are ample times as well as a very reasonable cancellation period. Seriously, it is SO convenient and as a busy (and lazy) person, this feature is so helpful.
The teachers are very patient, kind, and supportive. I could tell that Sasquatch wouldn't be able to squirm his way out of not doing things by being cute, and the teachers were firm when necessary. The curriculum is interactive, and I really liked how engaging the style of teaching is.
Sasquatch really loved the immediate feedback and praise in the form of stars and thumbs-up. It's amazing that such a tiny little thing made such a difference in his motivation. Since we worked with three different teachers over the course of the trial period, it was great to see how the quality of the teaching and interactions remained constant regardless of the educator.
Where do I think there can be room for improvement?
It's a small quibble, but I do think that if you're not used to the way Chinese teachers pitch their voices up to sound cute and approachable, it can feel fake or annoying. However, what matters to me most is the learning involved, and I don't have to sit in and listen!
I will say it took a while for us to get used to doing the homework and getting into a rhythm of finishing work both online and taking pictures to upload the assignments. Though I realize that's my time management issues, it's something that I wish we didn't have to do an extra step for. If there were a way to do the homework all online, that would be a super help (but I know sometimes, there just isn't a good substitute for good, old-fashioned paper and pencil).
My only other grumble is that it was really difficult for me to find the pricing information on the mobile site. It's there, but it's not as intuitive as it could be. I didn't realize that there was a slider or tab that you could select, and it took me forever to find. It's very clear on the website for browsers, though!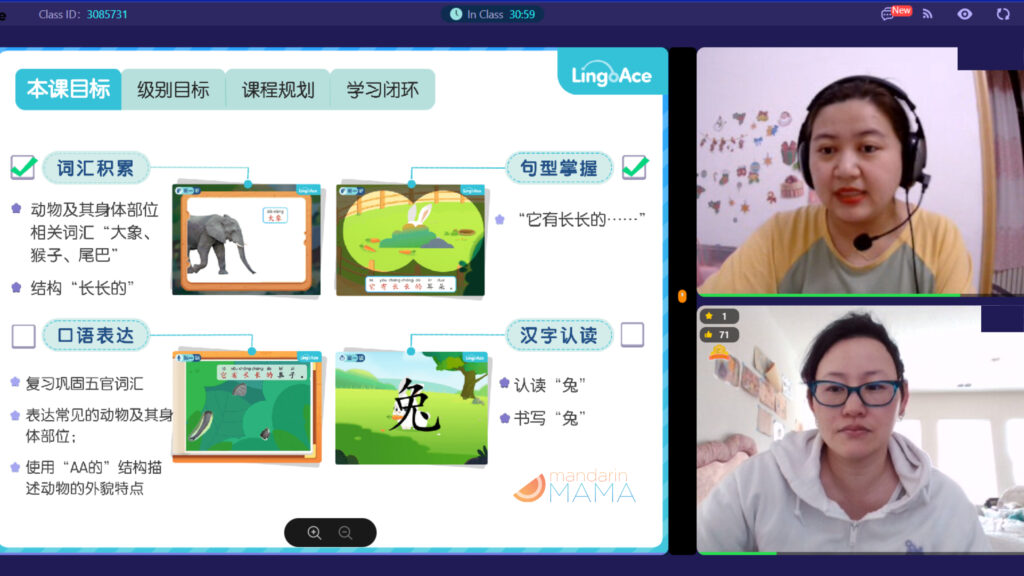 Final thoughts
Truthfully, I wasn't expecting to like LingoAce so much. I fully admit to being somewhat snobbish and having a lack of imagination. Like, how could an online Chinese school that caters to the masses be that great, right? Except it is! LingoAce melds the scale and scope of a large company with the personal feeling of an individual tutor.
I'm seriously thinking of signing Sasquatch and Glow Worm (9) up for weekly classes in the fall to supplement what they're already getting with their private tutors. When my older two children are getting ready for the AP Chinese exam, I may also consider signing them up for the advanced classes.
Overall, I highly recommend LingoAce and their services. I've already seen an improvement in Sasquatch's Chinese after seven classes. I can only imagine how it would get better if we did it more regularly.