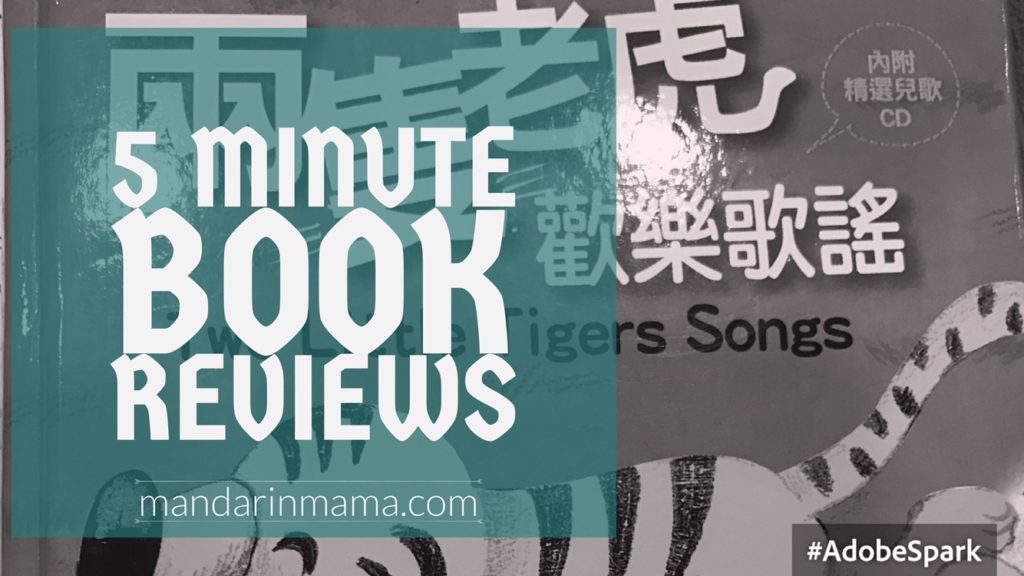 Title: 兩隻老虎歡樂歌謠 (liang3 zhi lao2 hu3 huan le4 ge yao2)/Two Little Tigers Songs
ISBN: 9867598903
Producer: 風車圖書出版 (Windmill)
Level: Children's songs, zhuyin
Summary: A collection of 40+ children's songs. Some are translations of English children's songs. Some are Chinese/Taiwanese children's songs.
Sample Pictures: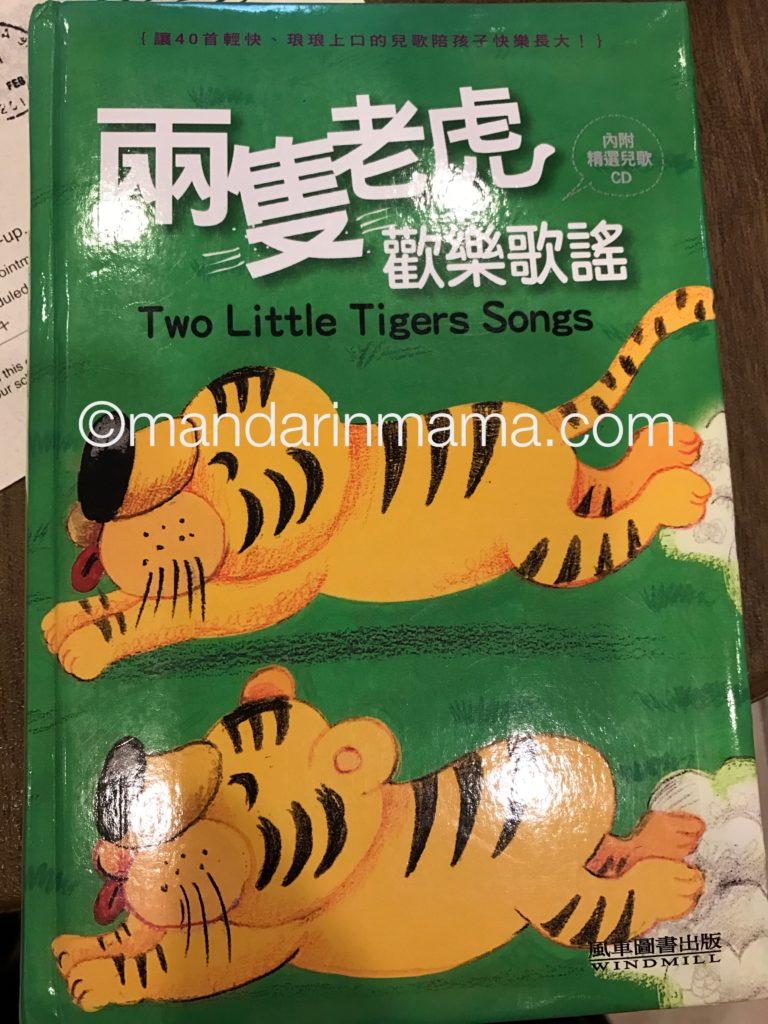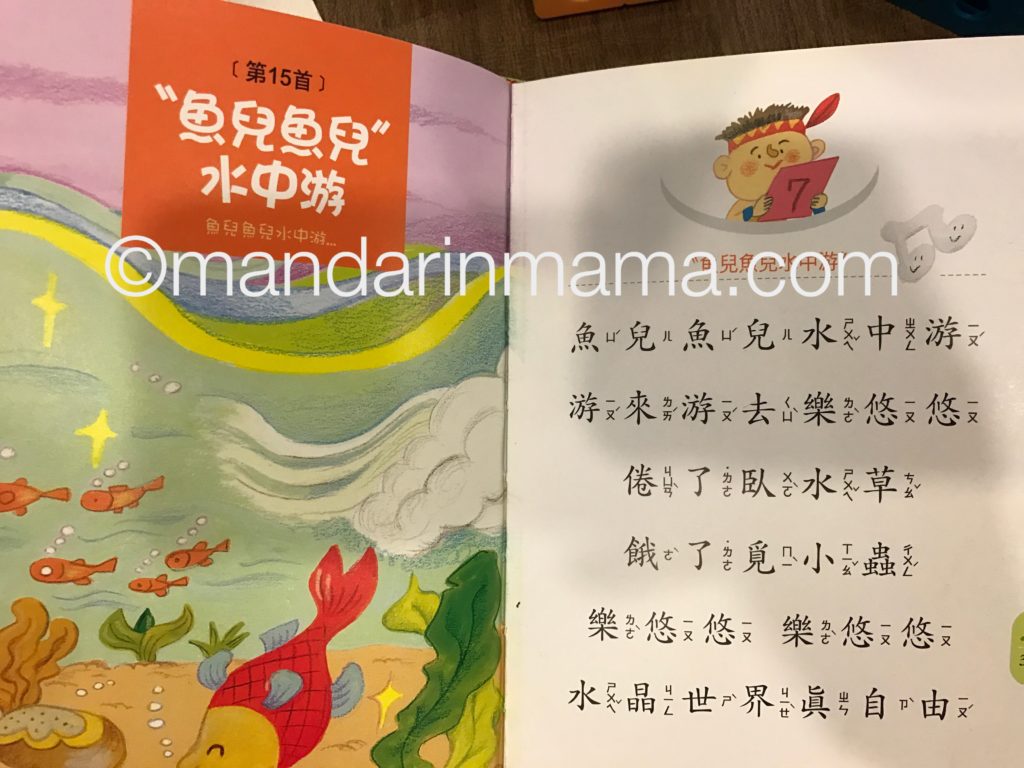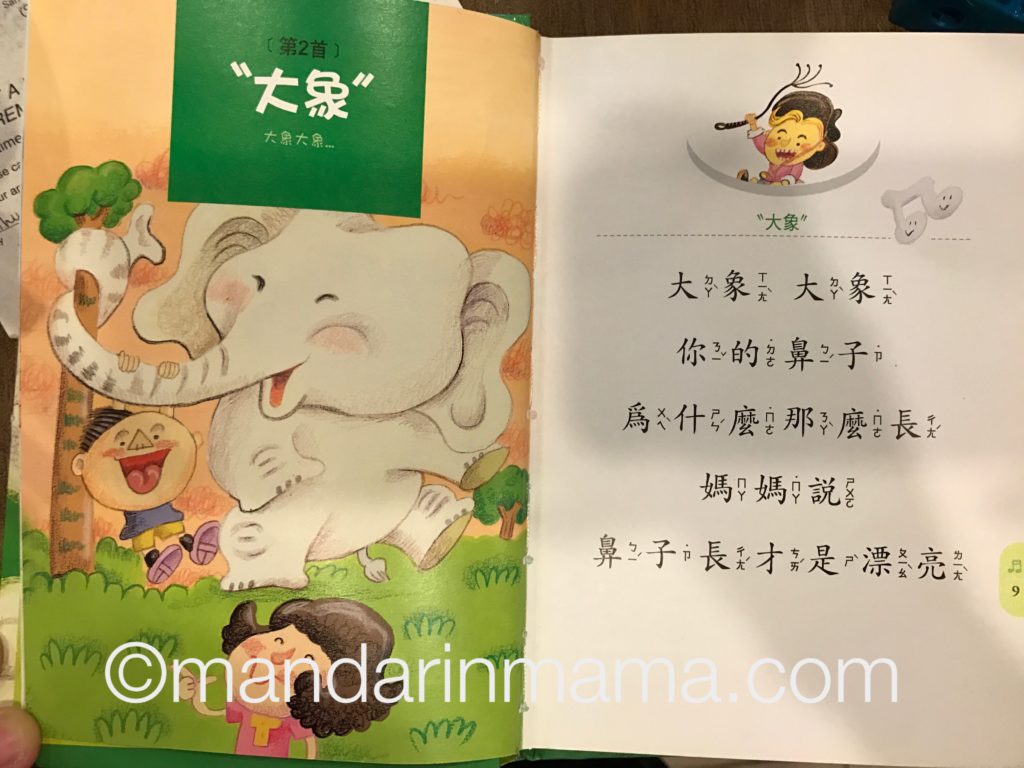 Rating: 5/5 stars
5 Minute Review: My kids love this CD set. In fact, most people I know own this set because it was featured on AsianParent.com and is easily accessible.
The best part is that they include lyrics with zhuyin for every featured song. I find this super helpful because just because you hear the song doesn't mean you actually have the right lyrics. I have trouble identifying lyrics correctly in English – let alone Chinese.
Anyhow, this is all just to say that it's useful to have the lyrics in Chinese with zhuyin because I am semi-illiterate and this helps. They also have fun illustrations.
Highly recommend.
Here are three videos of Gamera singing some songs from the book.