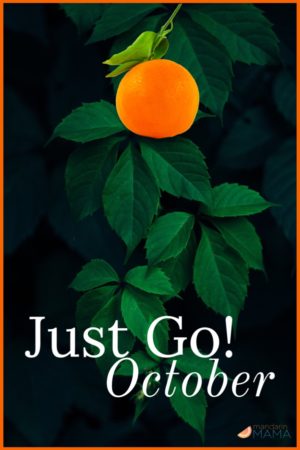 Folks, I really need to get my life together.
Here I am at 40 and my house is a disaster. My children's rooms make me sad because although the first floor looks as if it's a well-lived house and that adults live here, my kids' rooms make me think that they're neglected.
It's shameful.
Before I left for LA on Thursday, I finally forced my children to fold their laundry and put away their clothes. I also finally remembered to switch out their summer blankets with their winter blankets.
Well, I suppose in my defense, it's been in the 80s still except that at night, it drops to the high 40s. WTH WITH THE 40 POINT SWING, WEATHER?
It's the end of the toothpaste equivalent of the year and part of me just wants to get a new toothpaste tube already instead of finish off the rest of the tube. (Ha! As if I brush my teeth regularly enough to finish a tube of toothpaste – oh. TMI. Sorry.)
But I suppose the year is not over YET and I could rally for the last 57 days of the year. (I mean, I could, you don't have to be that way about it.)
I guess we'll find out in a few weeks, yeah?
Until then, here's how I did with my Phrase of the Year in October.
1) TAKE FAMILY AND SELF-CARE SERIOUSLY AND ADULT.
So, this means:
Taking daily vitamins so I am caring for my health.
Getting at least 6-8 hours of sleep so I'm not grumpy.
Eating on a regular schedule so I don't get hangry.
Taking care of my skin because I'm vain and when I look good, I feel good.
Keeping my kitchen table 85% clear every day because when it's cluttered, I get cranky.
Not buying more stuff (including toys) because clutter in my house makes me apoplectic. Also, I want to save more money.
Doing the household/life maintenance work because when it builds up, I get stressed out and procrastinate and that makes me feel bad.
FFS, I swear every month I remove a crossed off entry. As in, I UN-cross off an entry. WTH, Duan? What the actual hell?
This makes me sadder and sadder every time I do this list. But, um. Not sad enough to fix it. OMG IT IS NOVEMBER.
IT IS NOVEMBER AND I KINDA WANT TO BURN MY HOUSE DOWN TO THE GROUND AND START OVER.
Oh, sorry. Capslock.
Although, really. I feel as if I talk in CAPSLOCK all the time because it's more entertaining. Because the alternative to chaotic laughter is despair.
DESPAIR.
2) DO THE WORK.
Here are my work goals for 2018:
Make enough money to cover business expenses associated with my blog and related events (eg: conferences, CPA, etc.).
Stretch goal: to also make enough to cover all my monthly mortgage expenses for the year.
Pitch 3-5 times a week.
Submit to other publications at least once a month.
Write weekly LinkedIn posts.
Write a book.
Weekly FB Lives.
Revamp/rehaul site.
Daily interaction/activity on LI/IG/P/Tw.
I'm really burnt out still. I think I did not think it through that writing about Chinese stuff twice a week (approximately 700-1000 words each) and a newsletter, too, is a shit ton of writing. And after that, I don't want to do any writing at all.
Which is stupid because um, I AM A WRITER.
Although, this past month, I managed to send out my OWN newsletter four weeks in a row.
GIVE ME ALL THE MEDALS, PLEASE!!
I SAID ALL THE MEDALS!!!
Not signed up for my newsletter? WHYYYYYYYYYYYYYYYYYYY?
Rectify that situation, friends. Here. Sign up here. I amuse myself. Perhaps I will amuse you?
Anyhow, I AM proud of myself for starting a new Instagram Story thingy where I post a few snippets of me listening to Kpop in my kitchen (#kpopkitchen). And lest you think I was the creative force behind this, I am not. I love what my friend, Amiyrah Martin, of 4 Hats and Frugal does on her #coffeesongs and thought I would adapt it to my own channel. Her coffeesongs make me so happy and she is a vision.
I don't know why people watch me drink tea and swallow 15 vitamins as well as catch glimpses of my four reluctant children, but hey.
To each their own. There is no accounting for taste.
Alright. I have to go write for work now. Wish me luck!