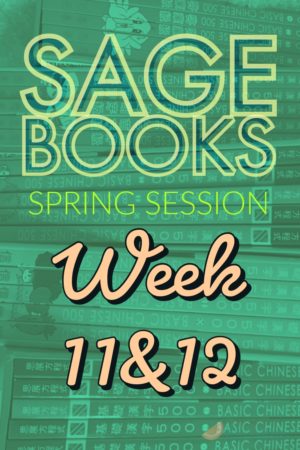 This post was sponsored by Sagebooks. All opinions are mine and mine alone. 
AAAAAAAAAAAAAAAYYYYYY!! How is everyone doing? We're approaching the 7th Inning Stretch in Sagebooks and I confess, I'm feeling super antsy because I want us to be done already. Though it feels as if we're thisclose to the finish line, I know it's just a slackoff week away from being derailed.
Also, I'm trying to cram in as much Sagebooks as possible into Glow Worm's (~6) brain because we will be leaving for Taiwan in four days. (Well, 4 days from this posting – not from when I'm actually writing this. Hey, Future!Me! I really hope you are packed and have bought all the things like SANDALS for the kids but if you're like Past!Me, I'm not holding my breath. Also also? It really hurts that Past!Me is so unsupportive.)
What was I saying?
Oh, right. I'm trying to cram in as much Sagebooks as possible before we leave so I don't have to bring as many books TO Taiwan so I can bring back more books FROM Taiwan.
What? LIKE YOU DON'T HAVE THE SAME CONCERNS.
My other recourse is to make Glow Worm do a lot of Sagebooks the first two weeks in Taiwan so that my husband can take them back when he heads home first. (Along with MORE books – although – he'll likely be disagreeable about this so it's best if I sneak them home in MY luggage. Why does he always ruin my best life?)
Anyway…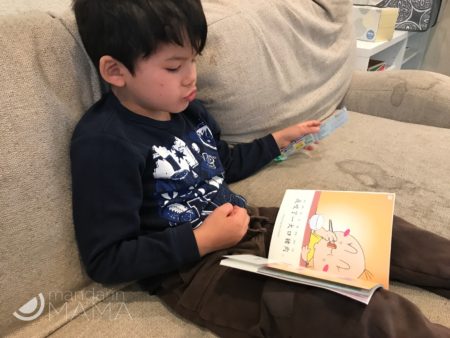 WHERE ARE WE?
We ended Spring Session Week 10 finished with Book 4.3 and an accidental review of Book 4.2. Again. For the bjillionth time. Other than being super annoyed, my main goal was to finish Book 4.4 by the end of Week 12 though I also lied to myself saying it didn't matter and that learning was its own reward.
Yeah, I didn't buy that either.
DID WE DO IT?
YESSSS!
We finished Book 4.4!!!!!
Was I content to rest on my laurels or did I move onto Book 4.5 because of my aforementioned cramming?
Ummmmm… both? Both?
STOP JUDGING ME. I AM HUMAN AND I DID FUN THINGS IN WEEK 12, OKAY???
WHAT HAPPENED?
Well, since you asked, I was a grown up and went through lessons with Glow Worm by myself and did not shunt it to my older children. Okay, that's not a complete fabrication. I did that for the first week. I did NOT do that for the second week.
What's that you say? I lucked out again and most of Book 4.4 was ALSO familiar to Glow Worm?
I am really not appreciating all this honesty and disclosure.
Alas, the second week I did too many fun things (eg: went to a movie screening of Netflix's Always Be My Maybe and I binge-watched a lot of BTS content and Kdrama, Goblin) so I basically ignored my children because I am a terrible mother but they still love me because they don't know any better.
Huh. That got unexpectedly dark.
WHAT ELSE?
Nothing much.
I will make worthless promises about doing better these next few weeks so I can bring fewer books to Taiwan and hopefully have more progress in the next update.
I will now leave you with Glow Worm reading Set 4 Book 4 Lesson 13 and take credit for things I don't deserve.