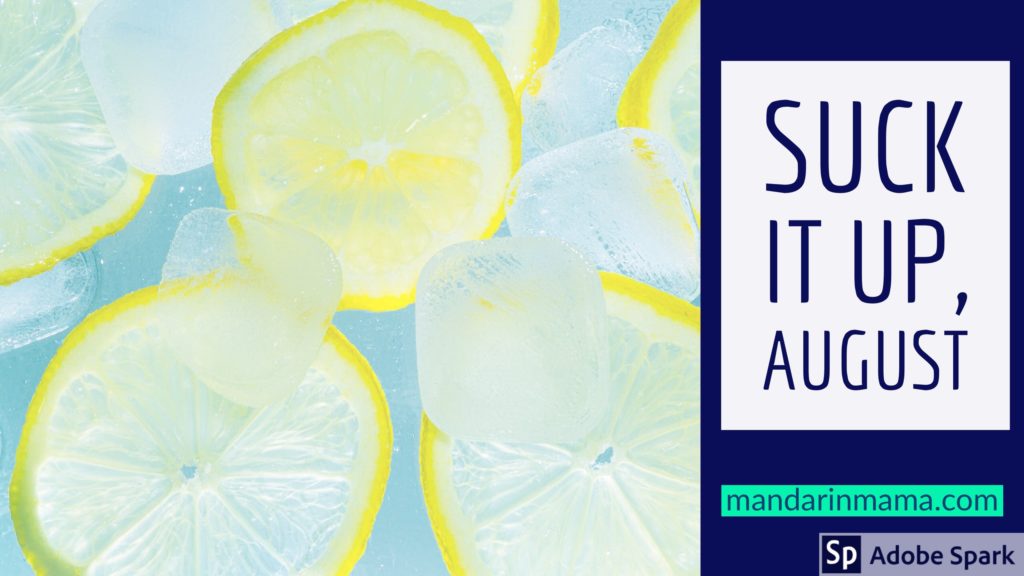 Ok. I know I just posted for June/July, but I'm finally back on schedule for my posting and I don't want to get behind again just because I recently wrote about it already.
SO TOO BAD.
Anyhow, criminy, August is over.
And despite being home for almost a month now, I STILL FEEL AS IF I HAVE ACCOMPLISHED NOTHING.
Blargh. But here we go again. How did I do?
1) Take family and personal health seriously.
What does that look like? I want to:
a) Cook at least 5 meals a week.
Now that Hapa Papa started yet another new job this month, he has been bringing me home dinner every week night. It is AWESOME.
However. It does play havoc with my motivation to make dinner for the rest of the family – but I still managed. We did eat out more than I liked, but I made a few super yummy Instant Pot dishes and I am satisfied enough. I would like to get back into the habit of making the kids eat fruit every day though. I definitely want to improve on that.
b) Be active once a week.
Welp. Back to my inert self. Maybe I should just remove this section for the sake of my diminishing self-esteem.
c) Wash face and brush teeth twice daily.
You guys. I HAVE STARTED WASHING MY FACE TWICE DAILY. The teeth thing is better, but not amazing. BUT I HAVE STARTED WASHING MY FACE TWICE DAILY.
I HAVE ALSO STARTED USING THE SUNSCREEN.
THIS IS AMAZING.
Okokokok. I will stop with the ALLCAPS. BUT COME ON!!!
d) Take vitamins and supplements.
I have been at about 40%. Maybe 35%. It really makes a difference in my daily energy levels so I REALLY need to get my act together.
e) Go to sleep when the kids sleep 4x a week.
I am still doing a reasonably good job on this. Although since I have started to write more and carve out more time for this, I have gone to sleep a little later. But usually by midnight.
I am still always tired.
f) No texting while driving.
Ummm… I am better… but not good. Still way too mediocre and casual with my precious cargo. BOOOOO.
2) Take my responsibilities as a grown up seriously.
Yes! I have been much better at it this month. I have been making a concerted effort to do at least 10-15 minutes of shitty adult work (such as sorting clothes, finally re-arranging the nursery into an office, the old office into the kids' room, and the old kids' room into the guest room).
Look! PICS. (Don't judge. I did not prettify these rooms. It would just make me sad later.)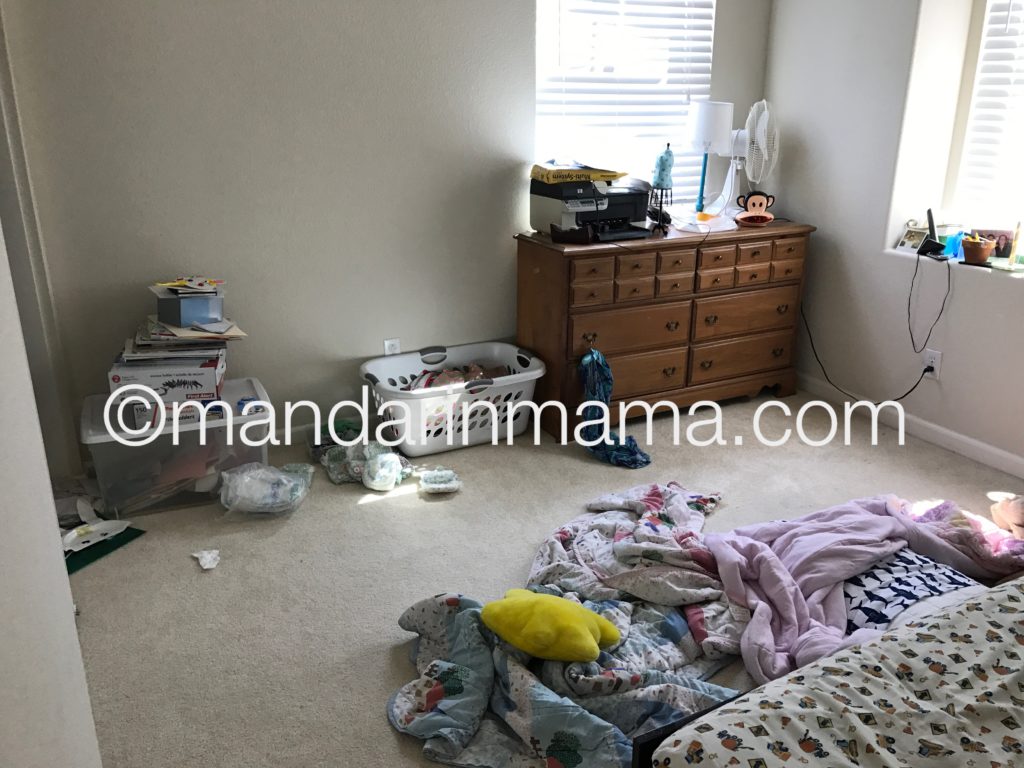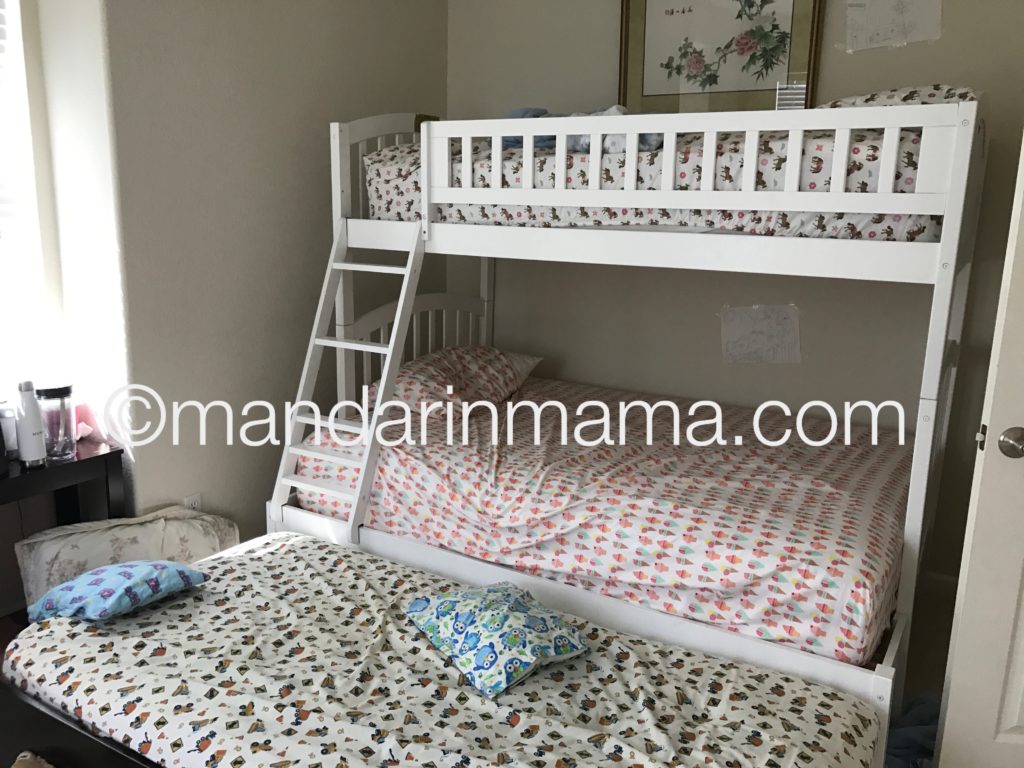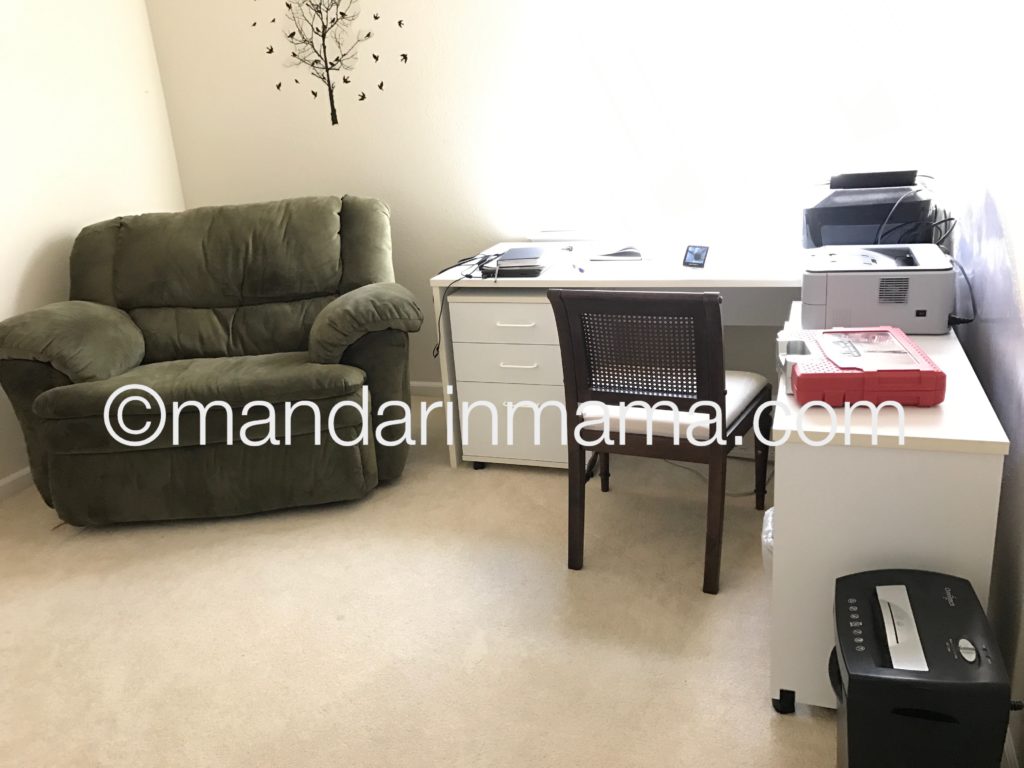 3) Write.
YES, AGAIN!! I killed it in the last half of the month. I carved out time in my week to write and it made a BIG difference to my mental well-being. Unfortunately, it was to the immense sadness of Sasquatch because he was stuck with Not!Mama! aka Hapa Papa but OH WELL, BABY. GET USED TO IT.
And since it was my birthday month, my gift to myself was a fake writing retreat where my buddies, Lizz Porter of More Than Thursdays and Michelle of Life In Training, hung out and wrote all day and then ended on a yummy note of a dinner and foot massage (not at the same time).
Alrighty. I know these posts are boring for everyone else but me, but I think they are a huge reason I have been able to make headway on the things I want to do this year.
Accountability really is key.
How have you been doing? Are you still on track to accomplish your goals for the year?