Title: 同行 (tong2 xing2)/Travel Together
ISBN: 9789861612164
Author: 林文玲
Publisher: 信誼
Level: Beginning Reader, Zhuyin, Picture Book, Fiction
Summary: A train and the sun are traveling together up and down a mountain. They are racing and seeing the sights together. They encounter a tunnel, fruit trees, and race the wind. At the end of the day, they say good night and then promise to travel together again the next day.
Sample Pages: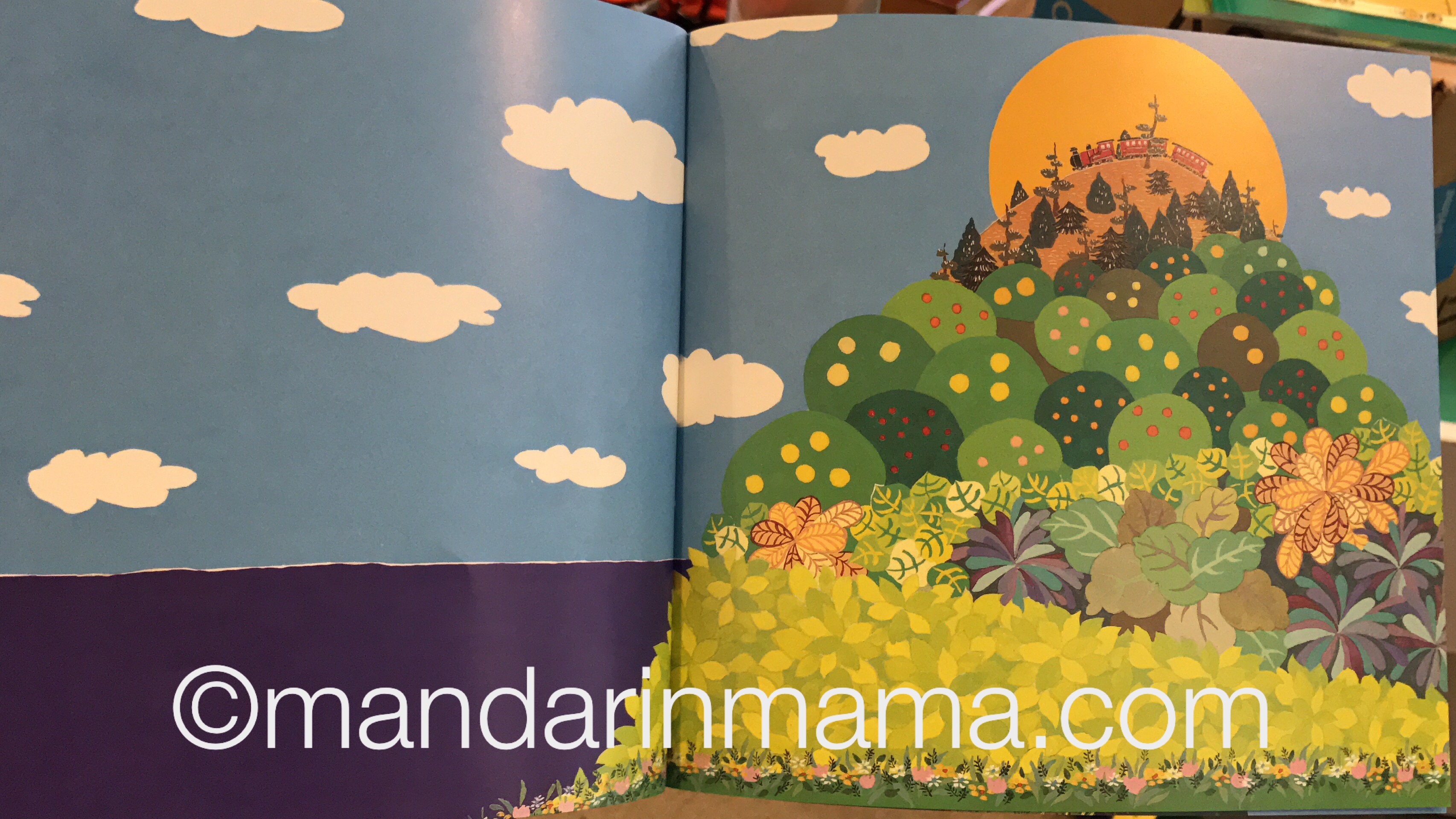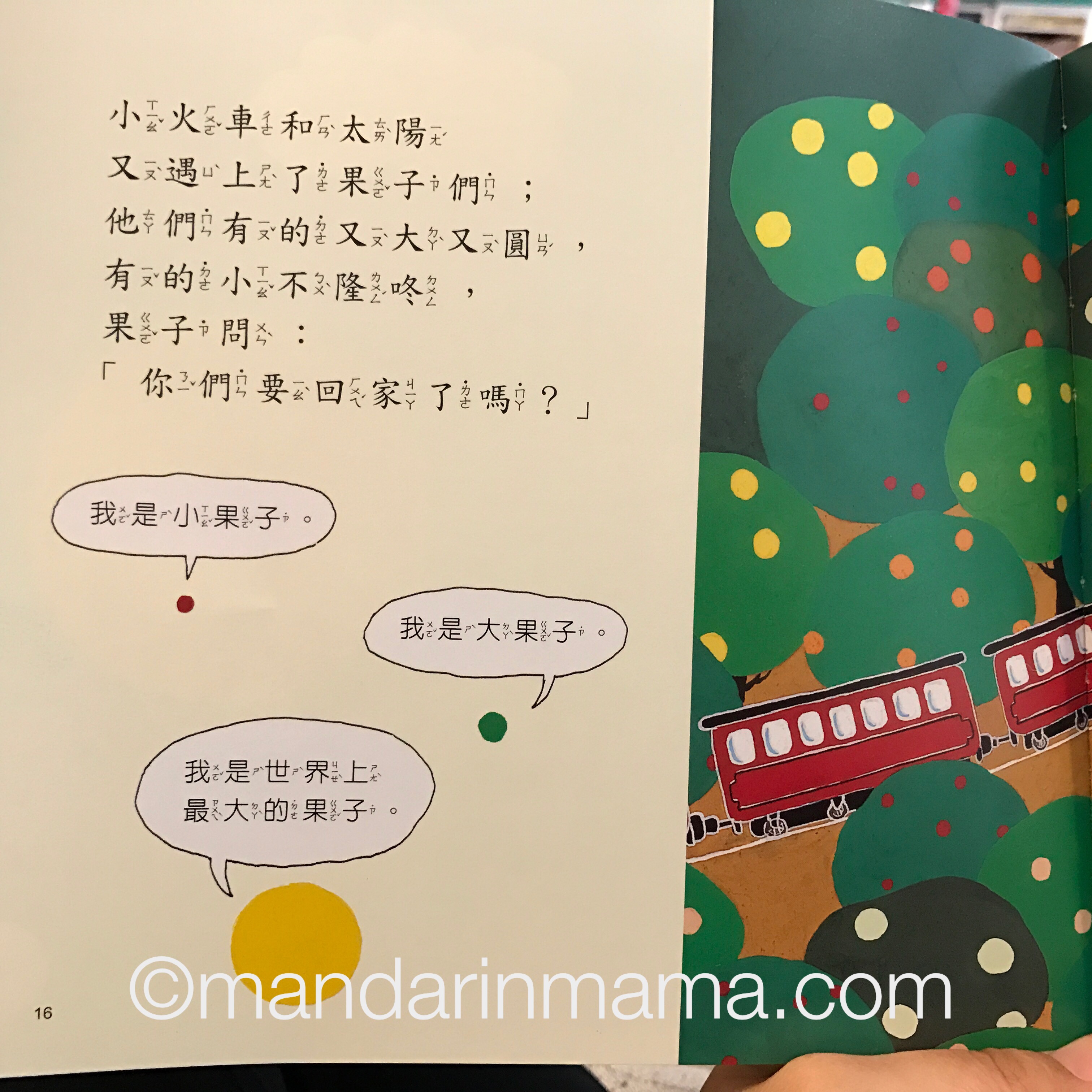 Rating: 5/5 stars
5 Minute Review: Cookie Monster (7) enjoyed this book a lot and even asked me if he could read it again in the future. He has never asked me that before!
The story is cute and fun. Cookie Monster didn't quite get what was really happening, but he is a very literal child. Once I explained the conceit, he thought it was hilarious.
Below are two video excerpts of Cookie Monster reading.