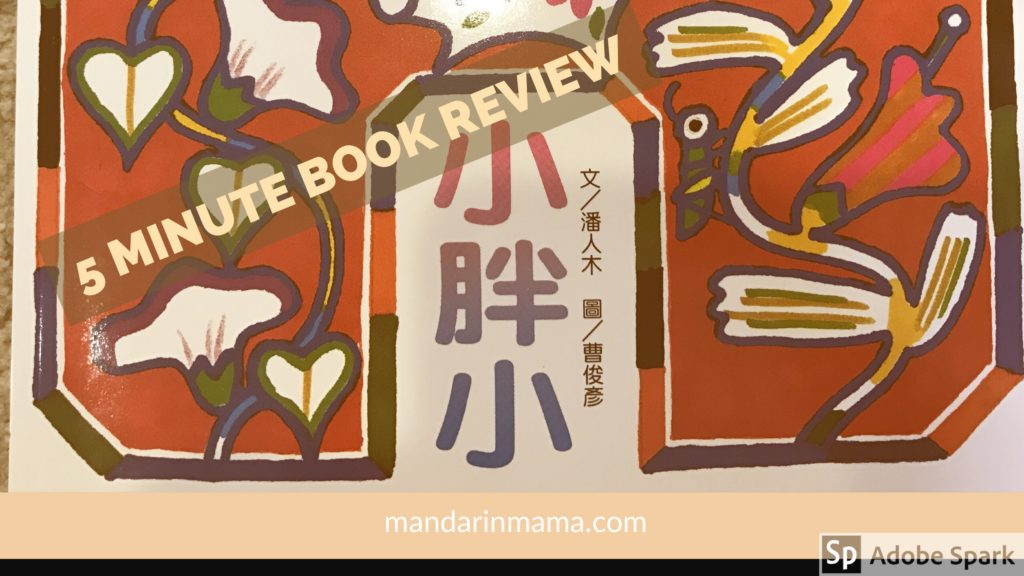 Like my reviews? Want more tips and advice on how to teach your kids Chinese? Want someone to just give you an Action Plan that you can follow? Check out my book (affiliate link), So You Want Your Kid to Learn Chinese.
Title: 小胖小 (xiao3 pang4 xiao3)/Small Fat Small (nursery rhymes)
ISBN: 9789861614861
Author: 潘人木
Publisher: 信誼
Level: Beginning Reader, Zhuyin, Fiction
Summary: A collection of a few silly nursery rhymes for kids.
Sample Pages: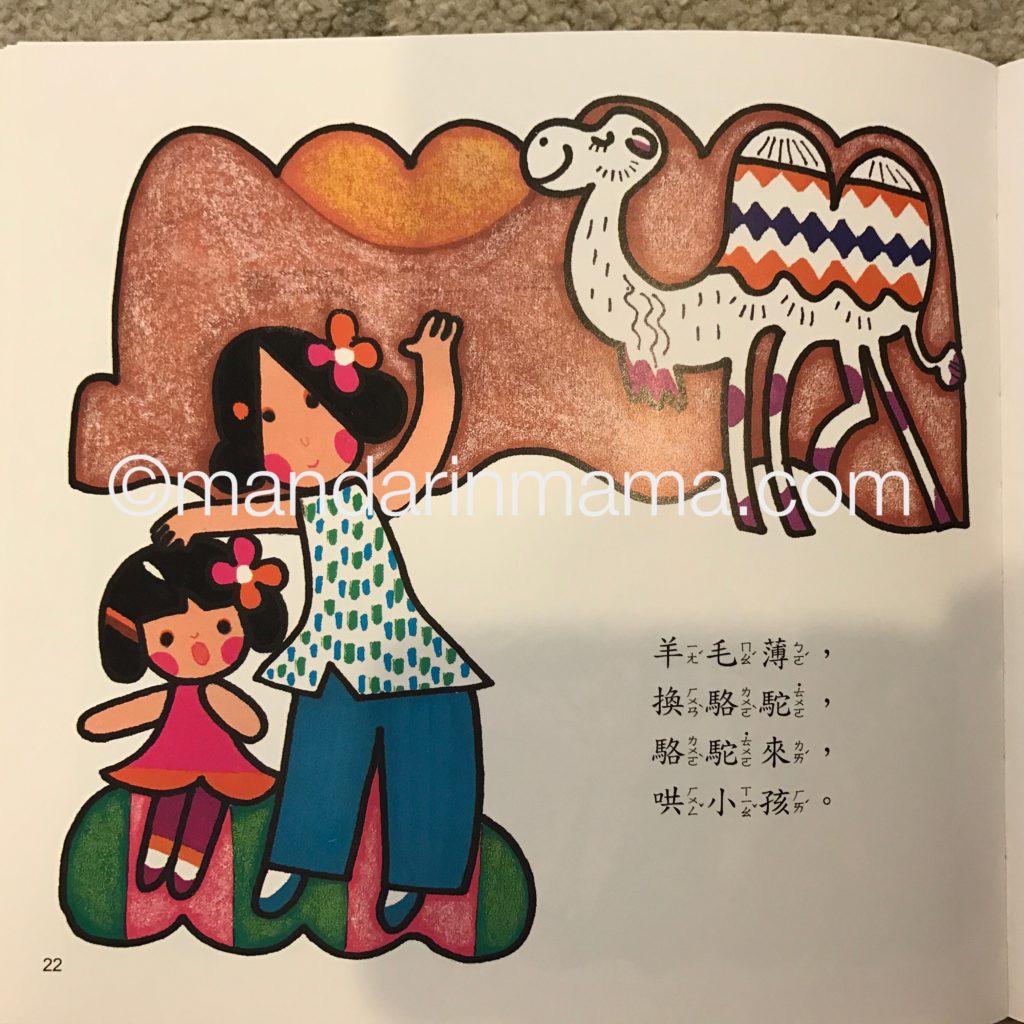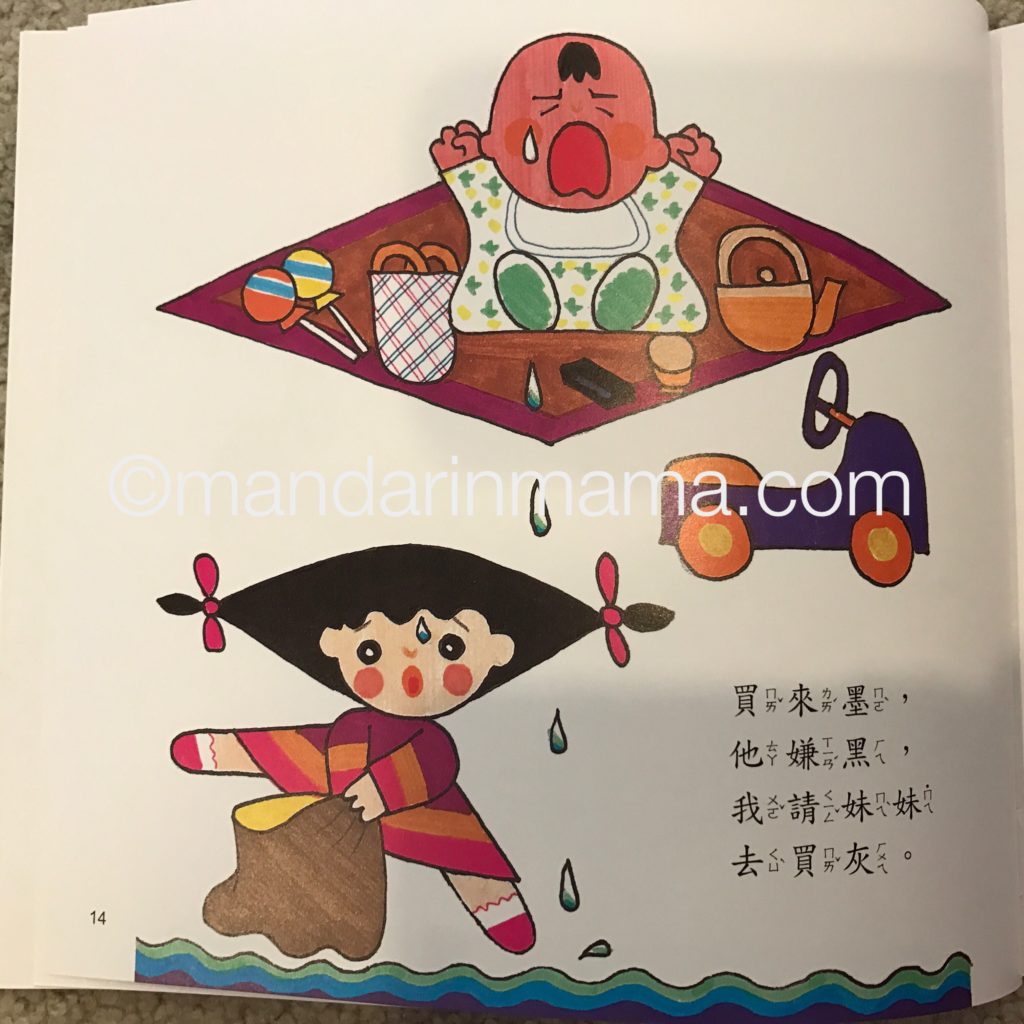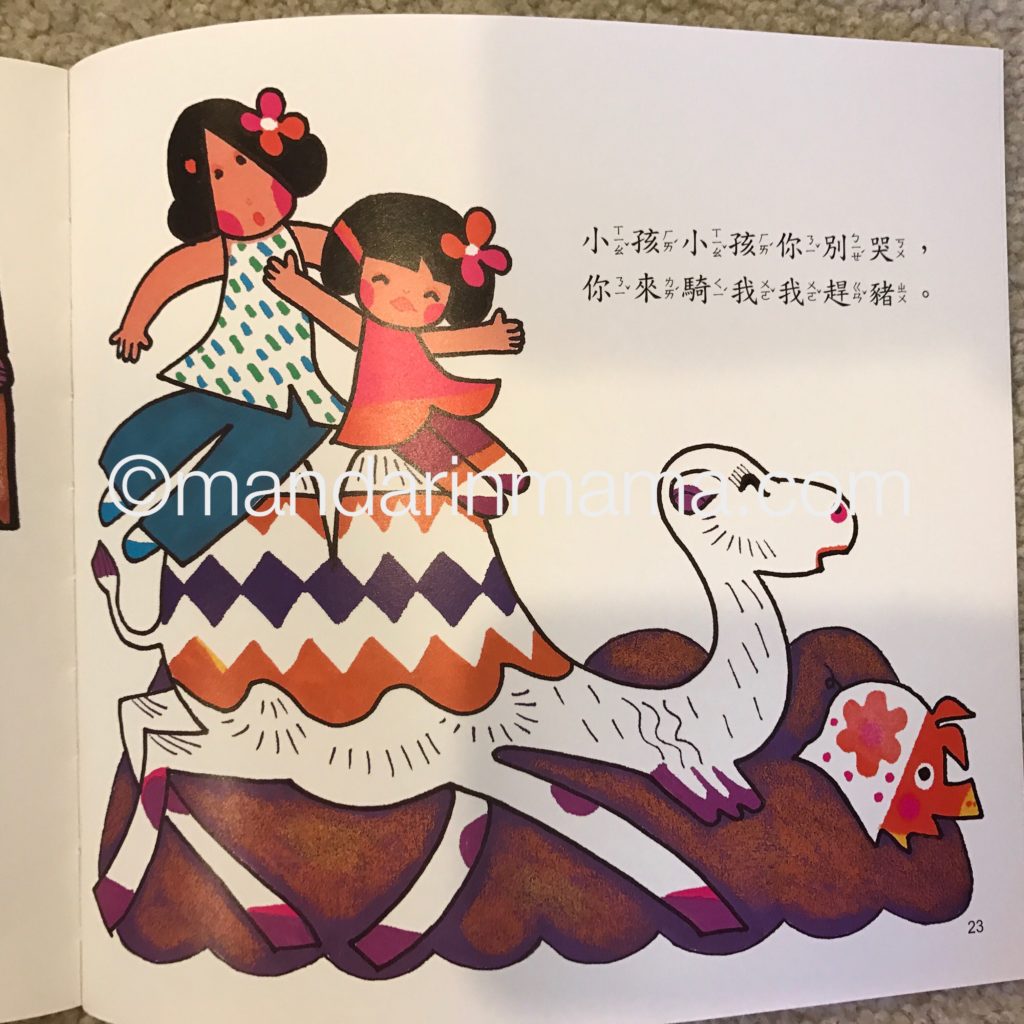 Rating: 2 out of 5 stars
5 Minute Review: It's not that the book is bad, per se. It's okay for what it is. But neither Gamera (5.75) nor Cookie Monster (6.5 at time of reading) liked the book much when they read it.
The main difficulty is that because these are super short nursery rhymes, there really isn't a plot to follow. Because of that, it's hard for the kids to guess or predict what the words will be because it's not enough for context to give any hints of what will come next.
Of course, if you're an adult, it is much easier because we understand rhyme schemes and know there are only so many words they would be able to use in that context.
This book is good for teaching about rhymes and rhyming sounds.
Otherwise, the illustrations are alright and cute enough (though not nearly as engaging as the illustrations in other books).
Here is a quick video of Gamera reading an excerpt of this book.