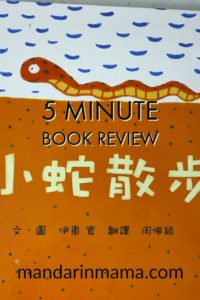 Like my reviews? Want more tips and advice on how to teach your kids Chinese? Want someone to just give you an Action Plan that you can follow? Check out my book (affiliate link), So You Want Your Kid to Learn Chinese.
Title: 小蛇散步 (xiao3 she2 san4 bu4)/The Little Snake Takes a Walk
ISBN: 9789867188243, 9789862116043
Author: 伊東寬
Publisher: 小魯寶寶書
Level: Beginning Reader, Zhuyin, Fiction
Summary: A little snake goes out for a walk and encounters a puddle. As he is about to leave, he ends up helping a bunch of new friends cross the puddle as well.
Sample Pages: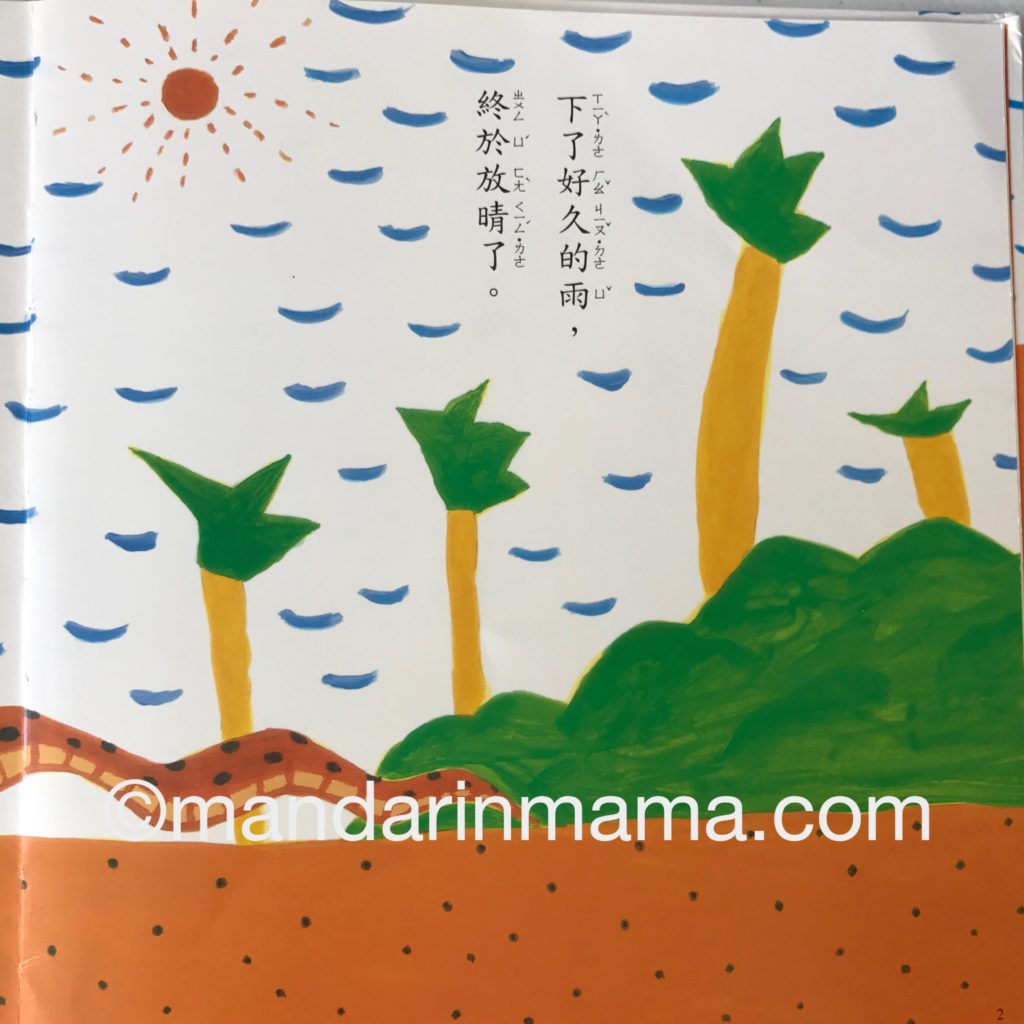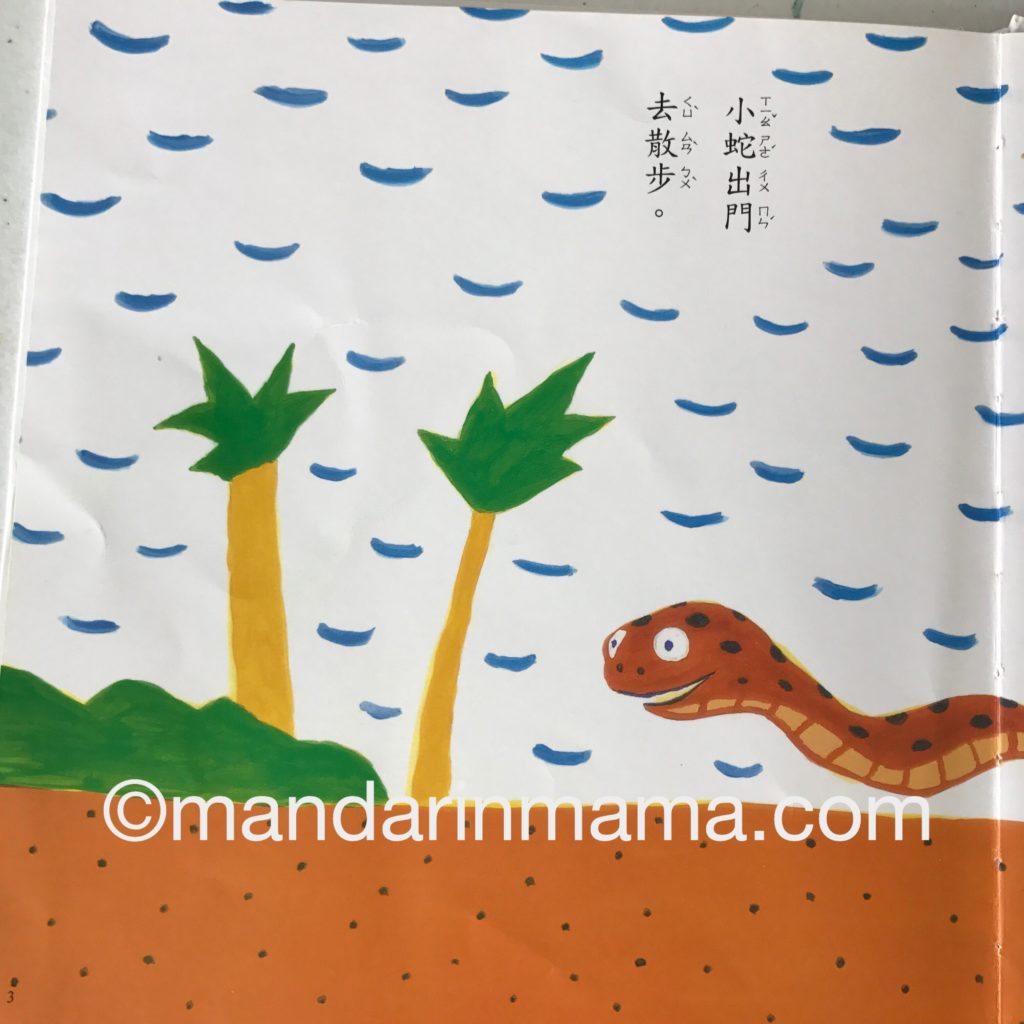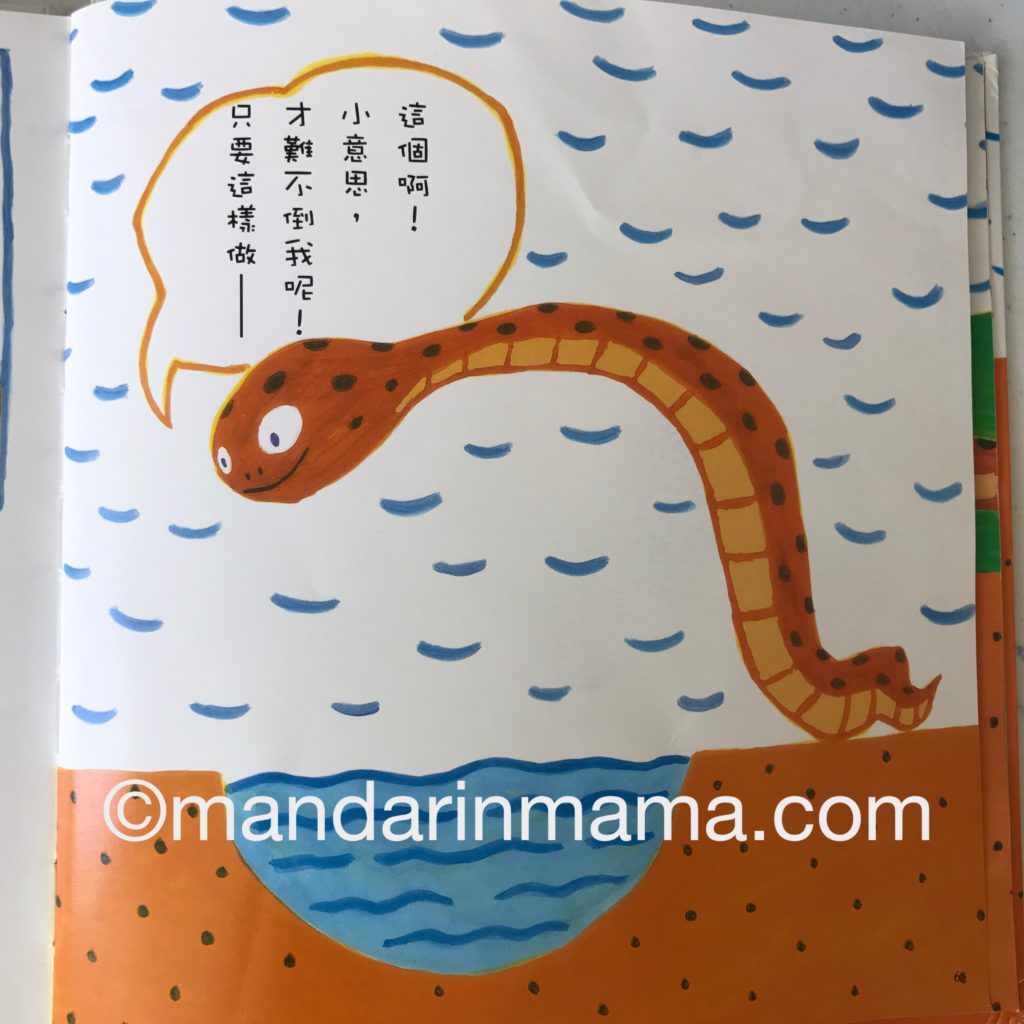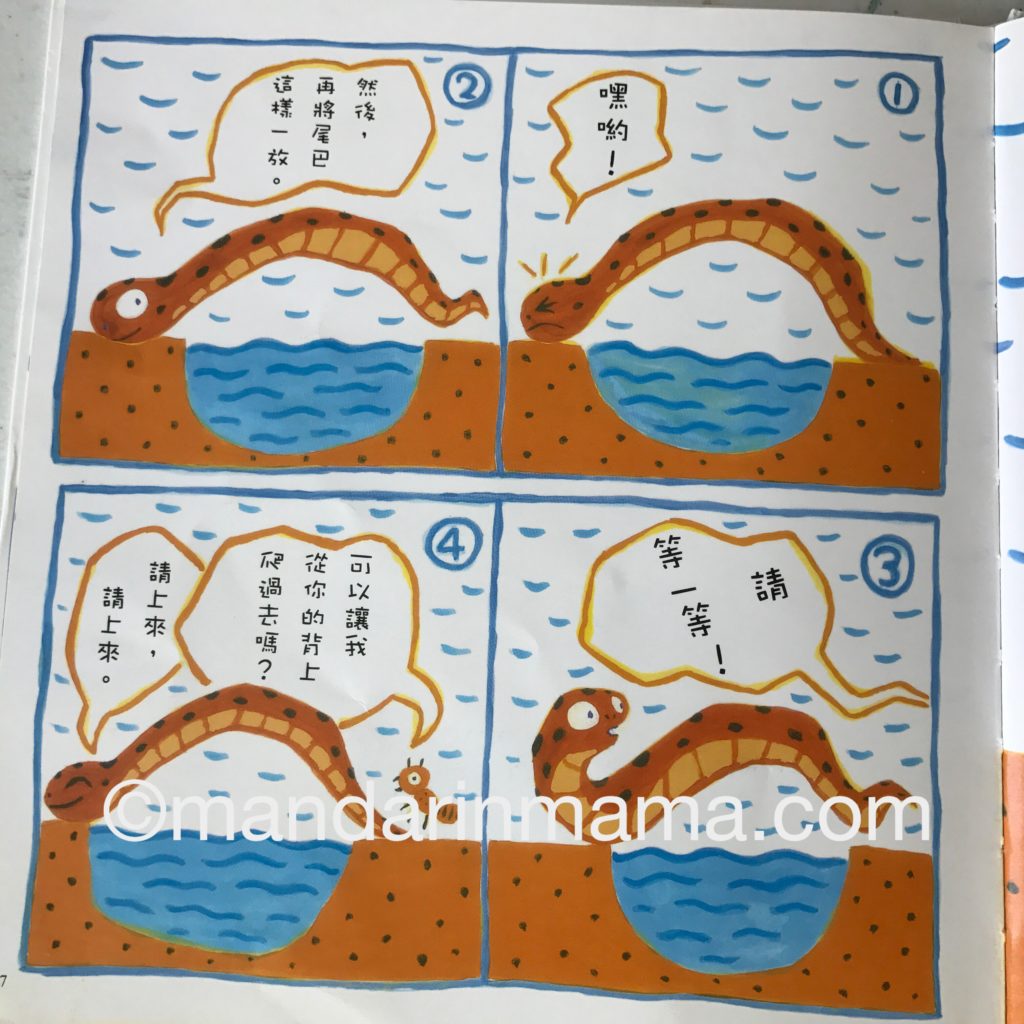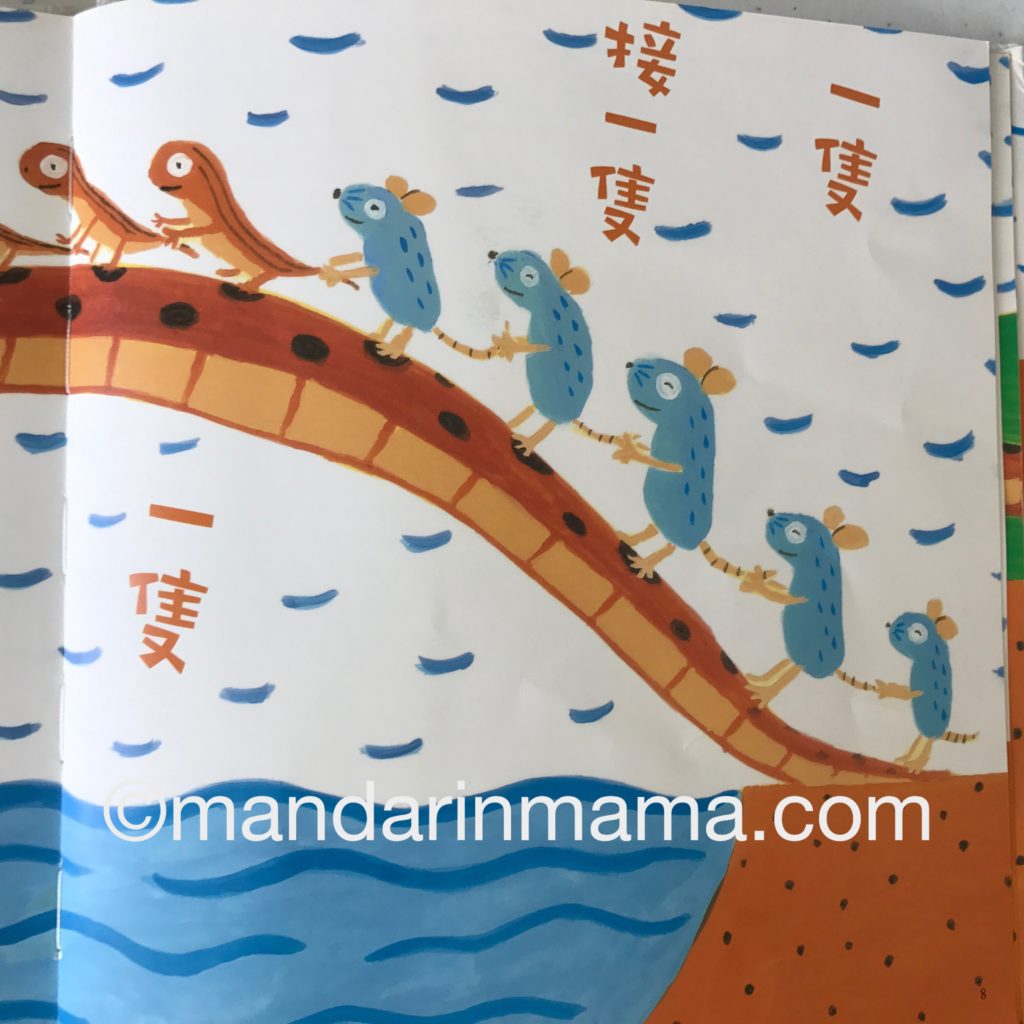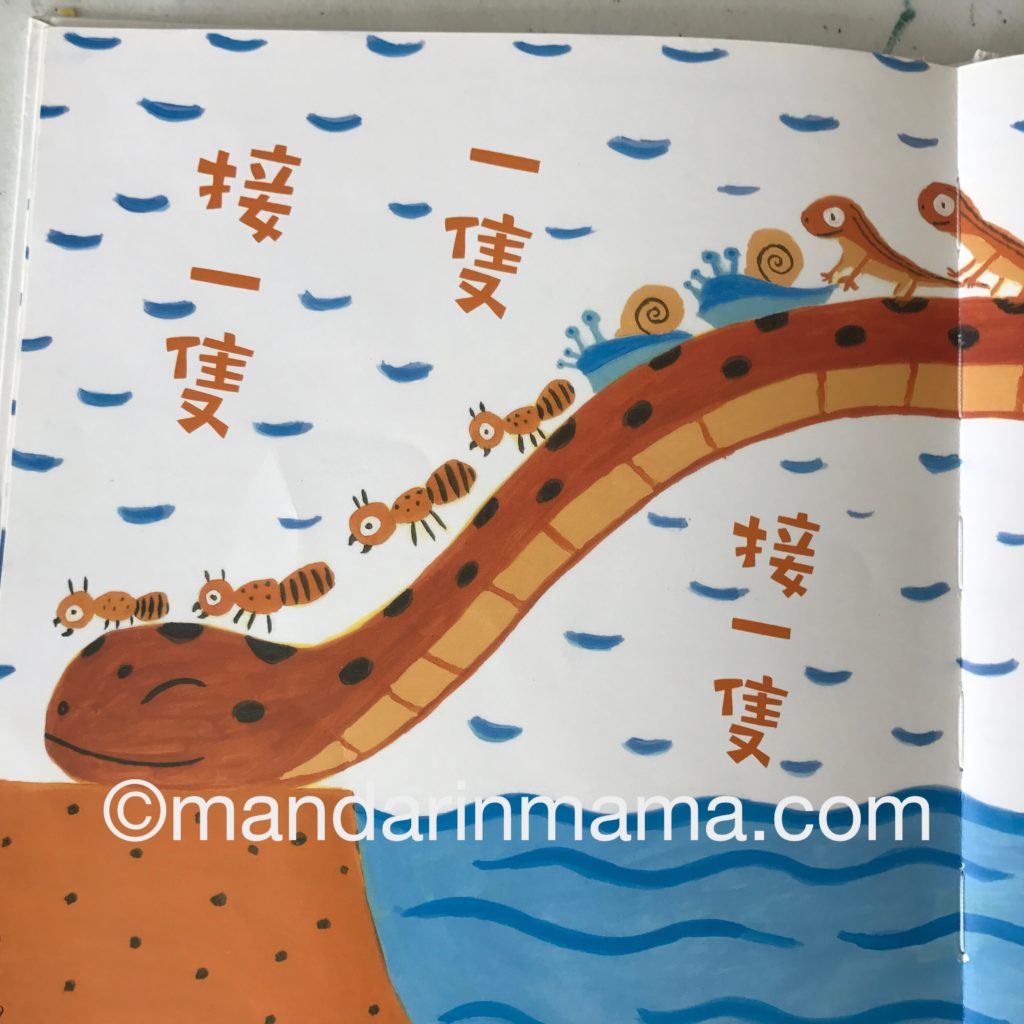 Ratings: 5 out of 5 stars
5 Minute Review: My kids LOVE this book. They first saw it in their Chinese preschool teacher's house and when we went back for Taiwan Trip 2014, they saw it at Eslite and begged me to buy it. So, I did.
Be forewarned. ONLY THE NARRATIVE HAS ZHUYIN.
Imagine my surprise when I finally brought it home to read it to my kids only to see that the comic portion with the handwritten font DOES NOT have zhuyin.
Let's just say that at the time, my Chinese was not good enough to read those parts without frantically looking up characters in Pleco. However, having read this book so many times, I now don't need to anymore. (Or as much.)
I can't remember if my kids have tried to read this book on their own, but they do enjoy this picture book a lot because it's funny, silly, and has lots of fun sounds and illustrations.
Super cute. Highly recommend.