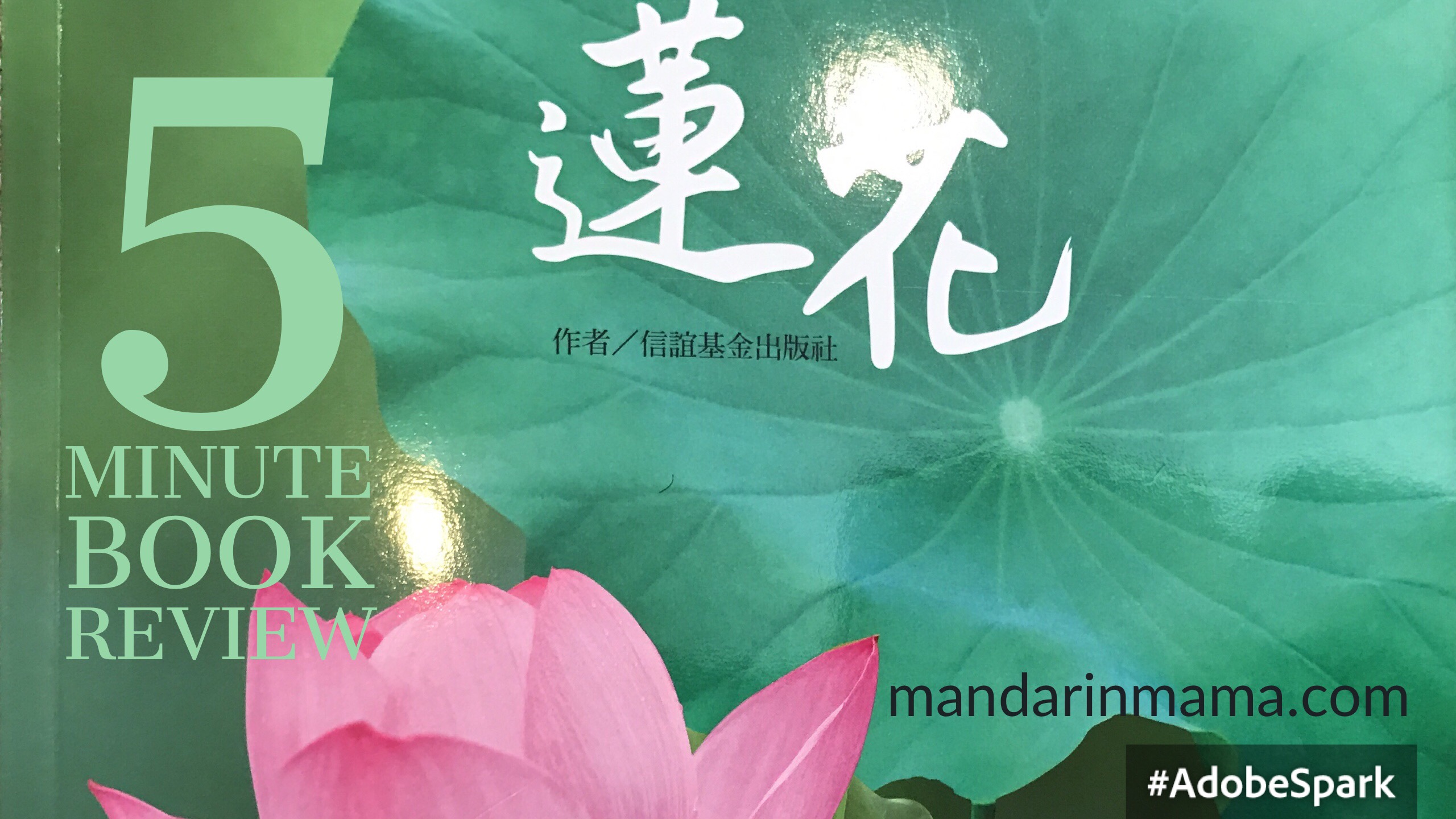 Title: 蓮花 (lian2 hua)/Lotus Flower
ISBN: 9789861614700
Authors: 信誼基金出版社
Publisher: 信誼
Level: Beginning Reader, Zhuyin, Picture Book, Non-Fiction, Science
Summary: This book discusses the lotus flower's life cycle and uses.
Sample Pages: These were suggested by Cookie Monster (7yo) because they were his favorite pages of the book. He liked the seed pods (he thinks they're cool) and the lotus roots (again, thinks the shapes are cool).
5 Minute Review: Other than an occasional difficult vocabulary word, this text was clear and easy to read and understand.
The pictures are vibrant and the text informative. Cookie Monster found it reasonably interesting and read through the book very quickly.
Despite me having to look up plant specific terms and a few phrases, the terms were easy to explain and understand.
I didn't realize Chinese folks ate so much of the lotus plant – that it was more than just pretty. In fact, there can be 2-3 harvests! (Flowers, seeds, and roots.)
Below is a video of Cookie Monster reading an excerpt from 蓮花 (lian2 hua)/Lotus Flower.