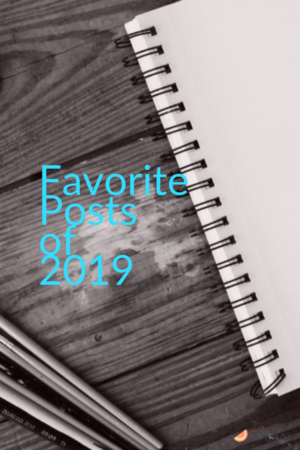 I can't believe we're hitting the end of 2019 already! I've hit a huge goal to consistently write for other sites this year as well as write for myself. You may have been for all, part, or none of it – but I appreciate you for being here now.
Here are, in no particular order, my favorite articles of 2019:
This piece is the best work I've written all year. I talk about my voice, my father's voice, and how I am desperately trying to change how these voices act upon my children and family.
2) Hollow
Written after a friend's father was dying, I discuss my anger and grief about my own broken relationship with my father.
3) Your Guide to Being a Middle-Aged BTS Fan
Have you ever been told, "You're too old to like BTS"? Or asked yourself, "Am I too old to like BTS?" Do you wonder if you're the only middle-aged BTS fan on Earth who loves BTS? Well then, I have created a handy manual addressing some of your totally legitimate questions about being an older BTS fan.
4) Constipated Jesus Is a Big Mood
I wrote a piece for Diverging Mag for Lent. This year's theme was Sacred and Profane spaces, and my devotional was about movement from sacred to profane and back again. Also, it's about shit. Literally. I am particularly pleased with all the poop metaphors (and the sexual innuendo).
5) What a Family Spends Each Summer to Travel Abroad to Taiwan
Instead of hosting on my own site this year, I pitched my Taiwan Trip financial post mortem moratorium to Romper. I give you all the nitty gritty details of how much my Taiwan Trip 2019 cost. Also, I'm HILARIOUS.
6) Auntie Mochi's Sad But True Guide to Friendship in Your 30s and 40s
Though many of us may already be familiar with how friendships change in our 30s and 40s, I'd still appreciate any and all love for this very tongue-in-cheek article.
7) Stepping Into the Spotlight
In many ways, this article was pivotal in shifting my mindset – and because of this – changed the trajectory of my entire year. I am so grateful to Comcast for this opportunity.
8) The Loneliness of Teaching Tweens Chinese
I haven't written much about teaching my kids Chinese much in the past few months – but that doesn't mean I've stopped. The progress is far more internal – and in this article, I write about how teaching my children Chinese is actually a love story.
Many of you tell me how brave I am for writing vulnerable pieces about my family of origin – but this article for Diverging Magazine talking about identity has me feeling particularly naked. I come out swinging – and it makes me a target. Who do I think I am? Well, read on and see.
10) Dustin Nguyen: A Man Ahead of His Time
Back in August, I had the privilege of interviewing Asian American actor, Dustin Nguyen. The article is FINALLY out and I can talk about it and scream and fangirl because I distinctly remember how his presence on 21 Jump Street was life changing for me. I'm super proud of this piece so please click and support and read about what Dustin has been up to!
11) Why Not? K-pop Star Ailee Dishes on Her New Motto
I got to interview K-pop star and powerhouse vocal Ailee over the phone. I'm beyond thrilled that my profile on Ailee, her new English single "Sweater," and her career is up on the Mochi Magazine site. Being the Entertainment Editor and a K-pop fan surely has its perks. She even gave me a special message to deliver to her fans.
It has been such an amazing 2019 and I am eagerly anticipating 2020. Thank you for supporting and caring for me and my writing. I really appreciate it.