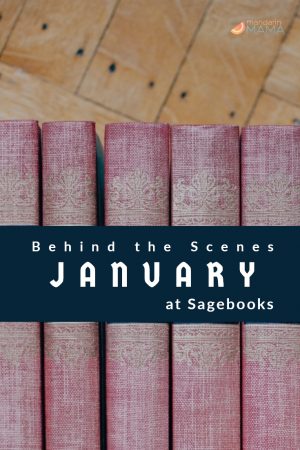 This post was sponsored by Sagebooks. All opinions are mine and mine alone.
Every so often, I send in a bunch of questions to Sagebooks because I'm nosey and they humor me and answer. This month, I wanted to know what was popular with other parents because I know I don't always like the same things everyone else likes. (Despite me being a very basic person in my musical and entertainment choices.)
Read on for a possible hint at future products!
1) Treasure Box seems like a very intuitive extension of your product lines. What was the inspiration behind your other supplemental materials such as Bunny's Adventure in comic?
Bunny's Adventure is an exciting story as it involves EVERY character in the Basic Chinese 500 series, including all the grandparents, parents and even the pets.
Graduates of Basic Chinese 500 are ready to read a wider range of material, both fiction and non-fiction. I wanted to enhance their ability to follow the development of a longer story line. Bunny's Adventure contains 9 chapters so children read it as a "novel." I also wanted them to be able to understand how a story unfolds by following dialogue.
Comic books are a kind of sequential art and reading long stories in this form is a mental jump from reading plain picture books for little children. I always look for ways to weave fun and education together when creating material for children, so they grow and maximize their potential efficiently without much hard work.
2) What are your most popular supplemental materials after Treasure Box (that I assume are the most popular)?
The Game Cards and the Study Cards have been ever so popular since their launch! That's what parents have always been asking for.
We took the time to properly develop the cards because we believe children should learn in context and not through simple drills, and that children learn best through doing. We developed a range of games and activities that can be played using the cards, so the cards become more relevant to what children do.
I believe that it is only through creating connections between their body to their minds, creating visual, audio and muscle memories to enhance their overall memory that learning can truly happen.
3) Is there a product that parents constantly ask for more of? And how much does parental request affect the outcome of a product?
Haha… parents always want more reading practices, writing practices… and more lessons to learn more characters! In our recent survey, most of them wanted Basic Chinese 600+ and additional Treasure Box collections.
We take parental requests very seriously because they know their children best. Only by listening to parents can we create the best products for children. We have always been active in our R&D, and we are rolling out new features and new products in 2019 to help both children and parents.
As one of those parents who have been begging for Basic Chinese 600+, I am ALL FOR IT!! Here's to hoping Sagebooks can roll them out before my last child "graduates" out of the 500 characters. (Actually, knowing the type of person I am, I'd probably make all my older kids read 600+ just to give them reading practice.)
I can't wait to see all the new products coming out this year – especially if it makes my life easier in terms of teaching my children Chinese characters. The less thinking I have to do, the better.