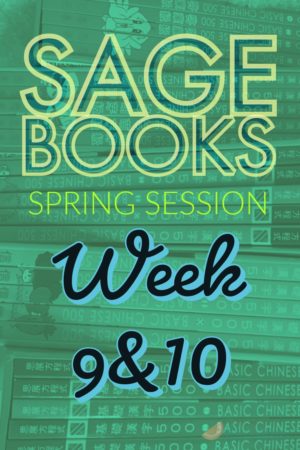 This post was sponsored by Sagebooks. All opinions are mine and mine alone. 
FRIENDSSSSSS!! We actually moved at a pace non-glacial! YAY ME!! I mean, ahem. YAY, Glow Worm (5).
WHERE ARE WE?
We ended Spring Session Week 8 at Lesson 4.3:11 and I was really nervous that our making steady pace was a fluke. But since life is not lived cowering in fear (or, best not, anyway), I hoped to end Week 10 at Lesson 4.4:10.
It's nice to have tiny hopes.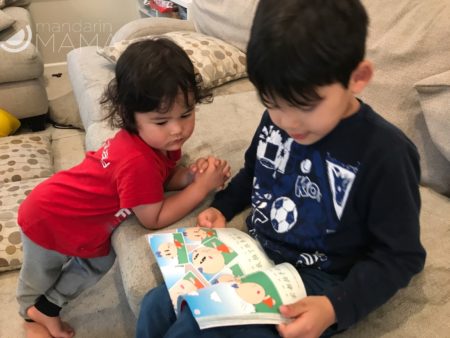 DID WE DO IT?
No. BUT BUT BUT NOT BECAUSE WE DIDN'T TRY.
It's only because I have been so MIA with reading Sagebooks with Glow Worm that we accidentally repeated Book 4.2 instead of moving onto Book 4.4. So, um, we had inadvertent book review?? YAY?
I'm a little salty that NONE of my children noticed that the book was a repeat. I mean, what am I paying them for then?
Hmmmm? They're doing it for free and only for the joy of learning?
Sigh. You just can't hire good help these days.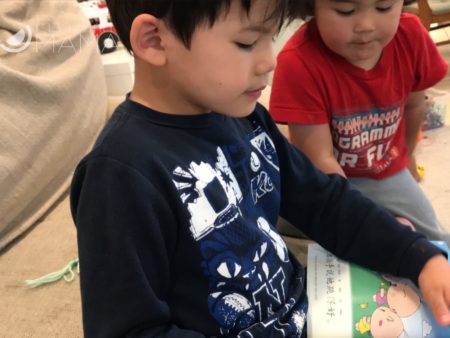 WHAT HAPPENED?
As I mentioned above, because we took a month for Book 4.1 and another month for Book 4.2, I guess it didn't seem strange for my kids to re-read Book 4.2 after finishing Book 4.3.
Ok. I won't lie. I'M A LOT SALTY THAT NOT ONE OF MY CHILDREN NOTICED.
But, I suppose it was still good for Glow Worm to review Book 4.2 again because hey, that thing was a monster. I GUESS.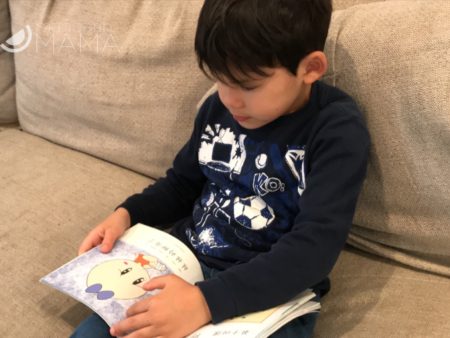 WHAT ELSE?
At least I caught it, right? And Glow Worm did feel a little embarrassed because he didn't realize they needlessly reviewed. Also, Sasquatch (2.5) really wants to read the books with Glow Worm so it's a good sign? Or something?
However, despite Sasquatch being on the cusp of Sagebooks's recommended ages, I am NOT going to be subjecting either of us to learning characters until he's 4 or 4.5. (Although, my enterprising self is sad about the inevitable end of my Sagebooks sponsorship.)
If you're interested on why I am choosing to wait on teaching Sasquatch Sagebooks, please read more here.
Anyhow, I know these updates are short, but honestly, what is there to say much more of other than, "We sat there and read our lessons."
Ok, technically, Glow Worm and his older siblings sat there and read their lessons. (Why are you like this?) But the statement holds.
Remember, the purpose of these updates isn't so much that you glean new things on how to teach your kids Sagebooks curriculum. They are here to give you a realistic view of what it means to go through Sagebooks – with all its ups and downs and straight lines. They're also to poke you and remind you that you have a partner and co-curriculum buddy. That you are not alone.
And with that, I leave you with Glow Worm (with cameo by Sasquatch) reading Set 4 Book 3 Lessons 13 & 14. (And yes, it's about as interesting as it sounds – although Sasquatch is super cute.)