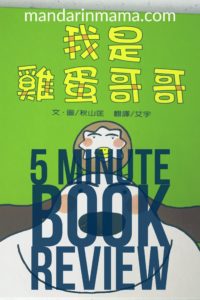 Like my reviews? Want more tips and advice on how to teach your kids Chinese? Want someone to just give you an Action Plan that you can follow? Check out my book (affiliate link), So You Want Your Kid to Learn Chinese.
Title: 我是雞蛋哥哥 (Wo3 shi4 ji dan4 ge ge)/I am Big Brother Egg
ISBN: 9789862114001
Author/Illustrator: 秋山匡
Publisher: 小魯文化
Level: Beginning Reader, Zhuyin, Fiction, Picture book
Summary: An egg doesn't want to finish hatching or grow up because getting bigger is no fun. A doggy joins him in agreeing and they run around talking about why it's good to not grow older.
Sample Pages: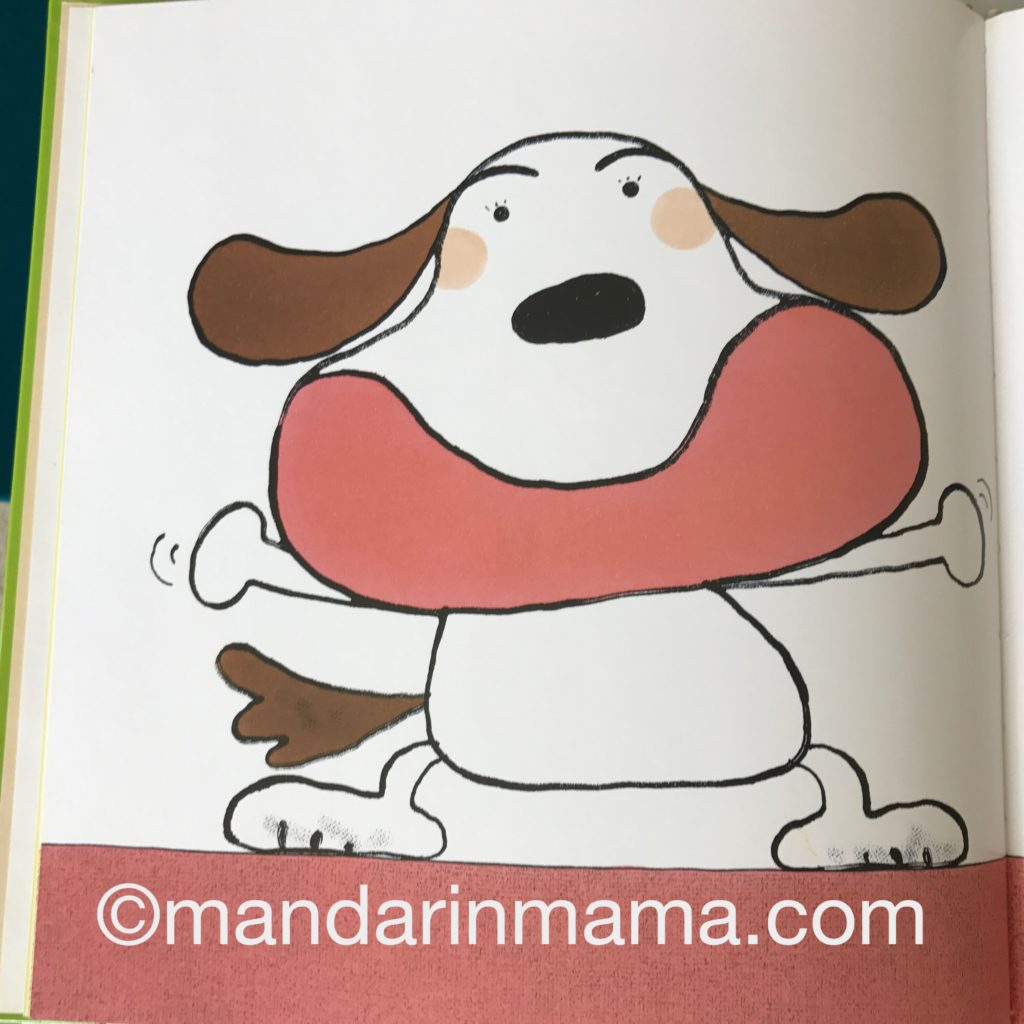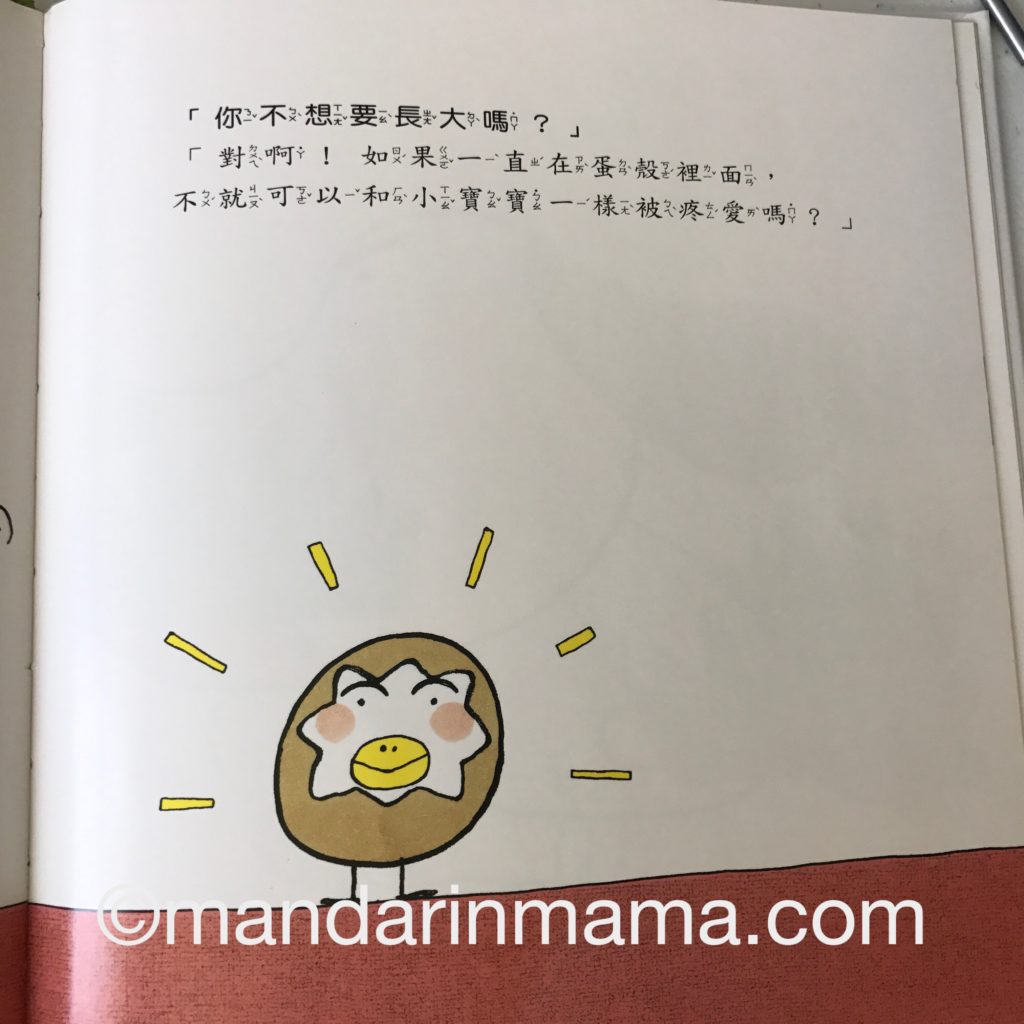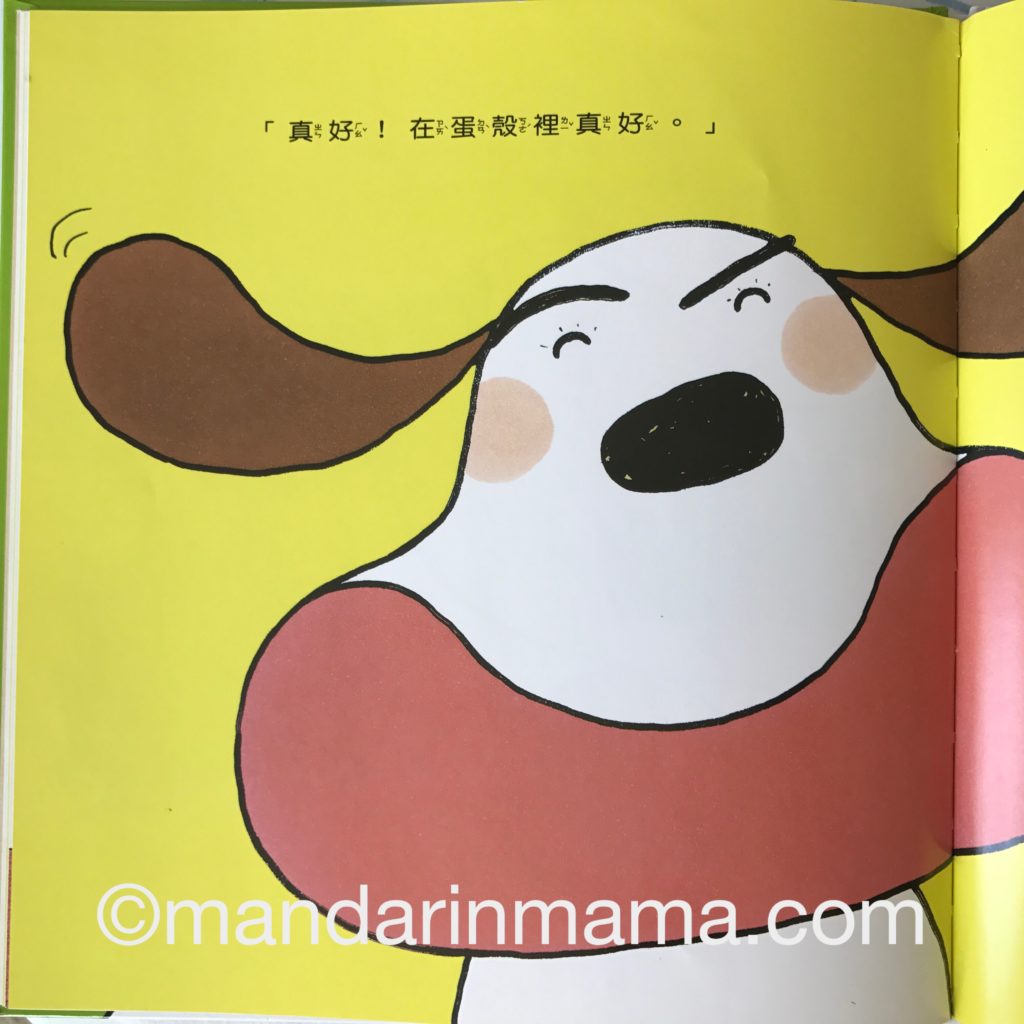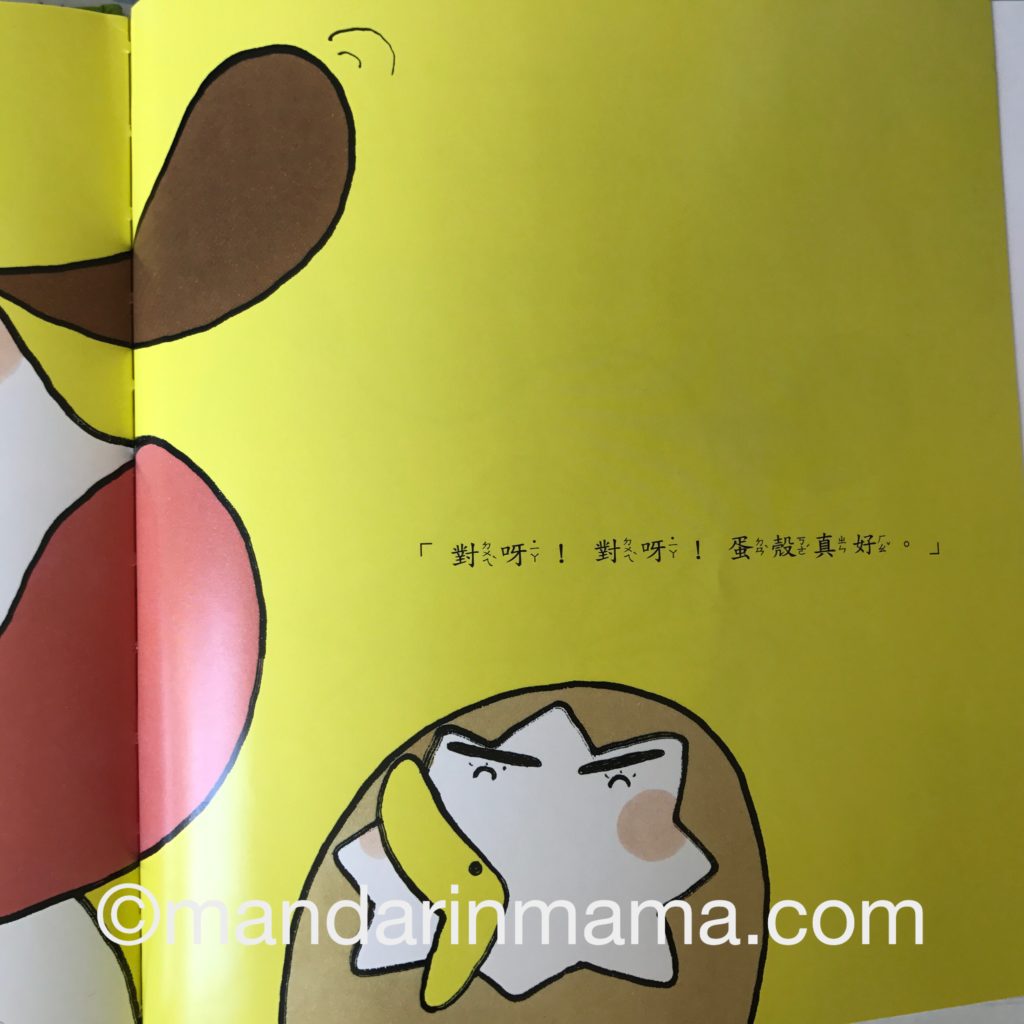 Rating: 3 out of 5 stars
5 Minute Review: I read this to Glow Worm (4) the other day and he seemed to like it. The illustrations aren't complicated and somewhat repetitive. This book is clearly for preschool aged children so it's definitely more a book you would read to them versus getting your older children to read.
However, if your kids are still practicing zhuyin, it's nice and easy and repetitive enough for them to be able to read without much difficulty. They might even understand the subtle humor in it!
As it is, the story isn't memorable, nor will it be a favorite. So, if you have limited funds and space, I would pass. I bought it used as a book set that came with CDs. Now that I know better, I would likely have passed.