Glow Worm is up from his nap earlier than usual (or perhaps this the new normal) so it will have to be a quick update today. Here we go! (Also, pics might be wonky due to WordPress App not making pics easy. My html-fu is sadly pathetic and out of my need for expediency, I don't much care.
1) Seeing cousins is fun even though it's almost like seeing strangers since we rarely talk. But there is just something nice about family. Plus, it's nice to be in a house full of toys. Here's a pic of Cookie Monster, Gaamera, and my cousin's son chowing down on chocolate ice cream.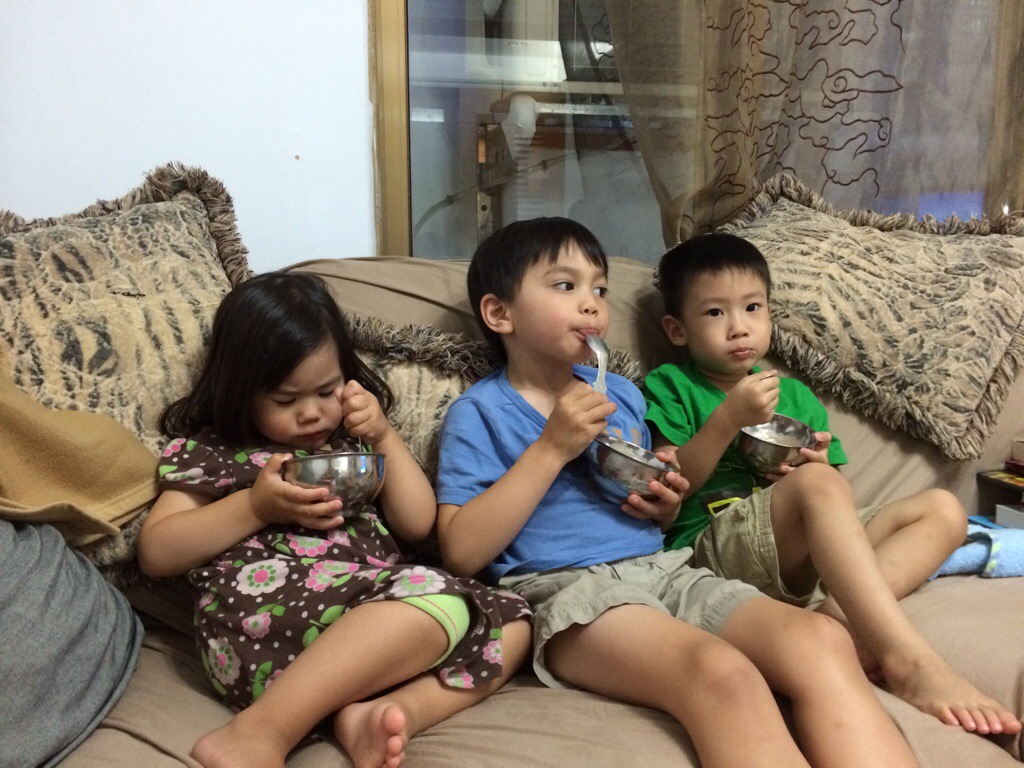 2) Kids had a great time over the weekend having zero school. We went to 大安森林公園 (Da An Park) and suffered through the heat. Glow Worm was particularly pleased to be out of the ergo and chilling on the swing the entire time. (Pics of the lake, the playground, swings, waiting at the bus stop, and on the bus.)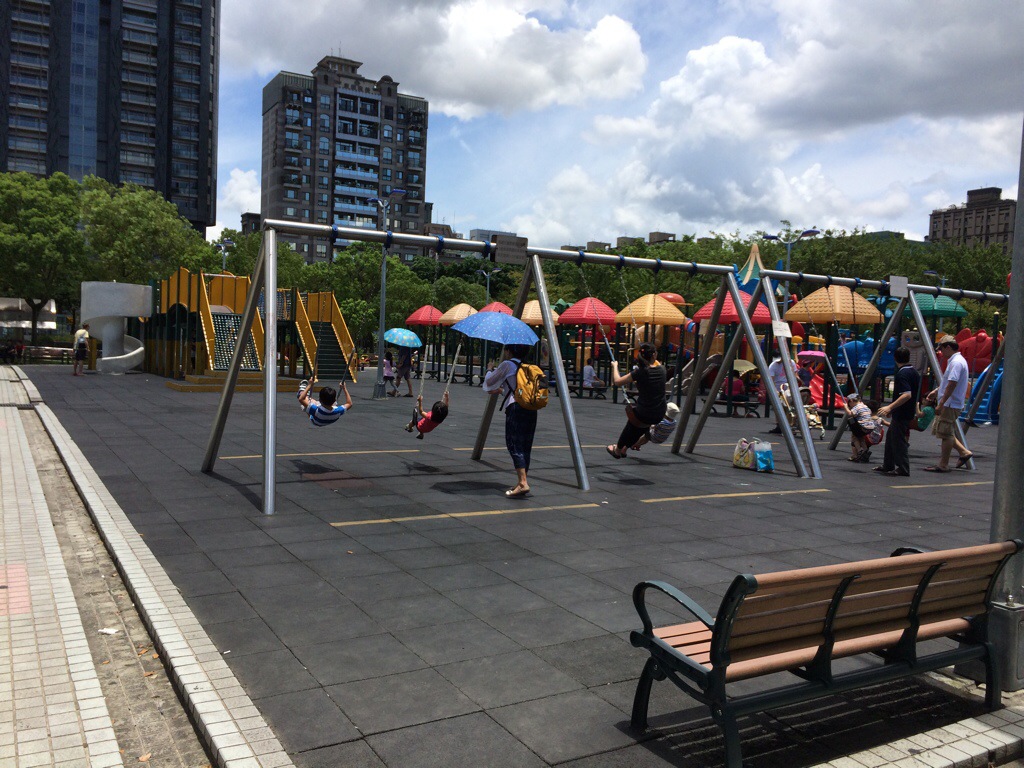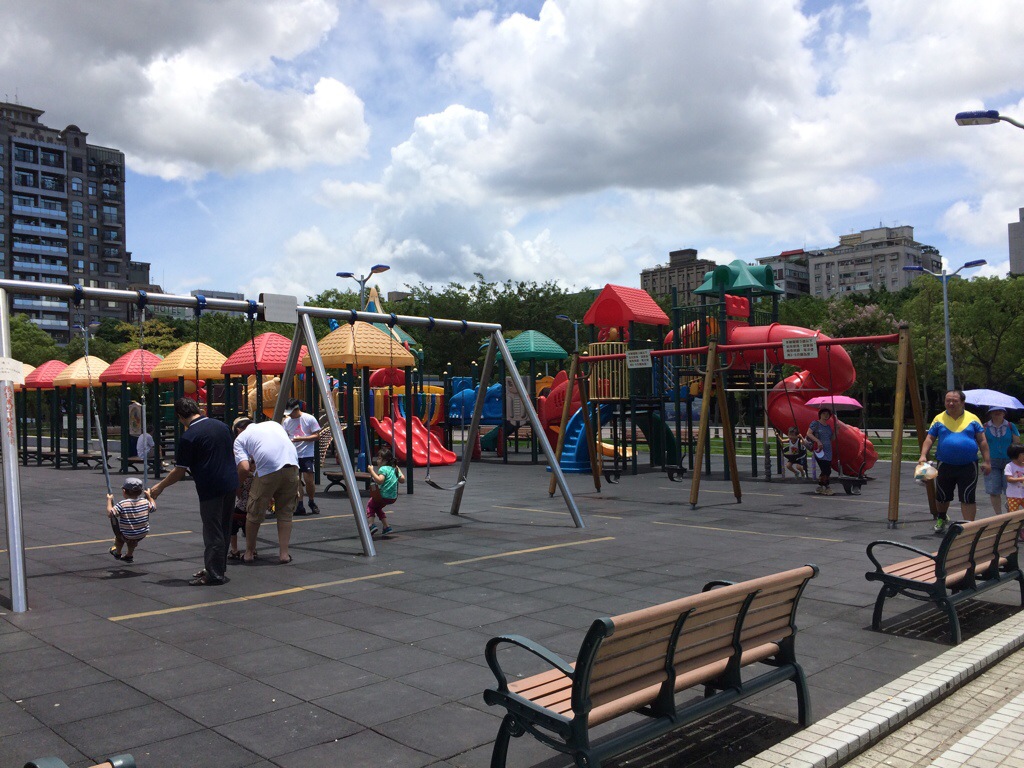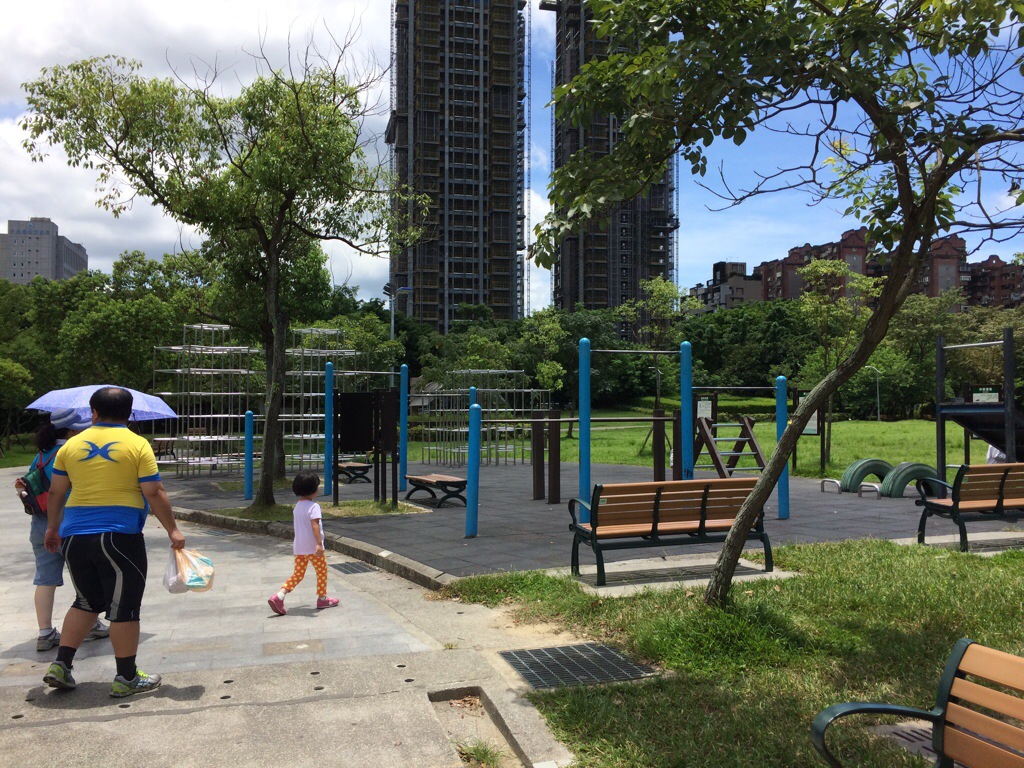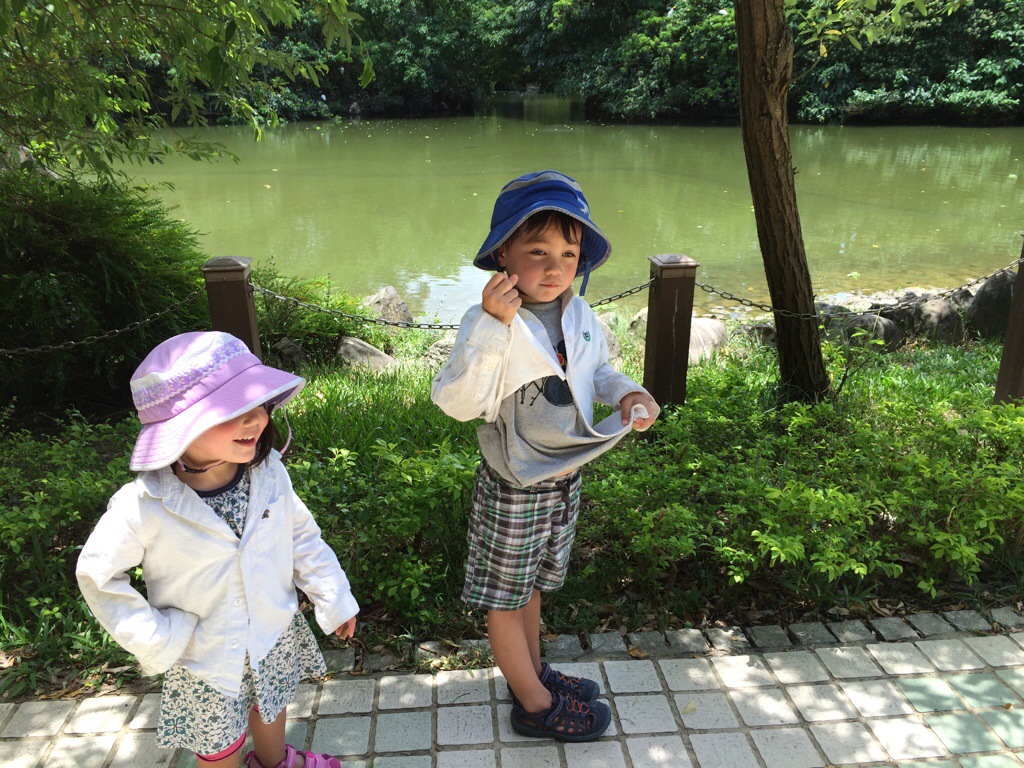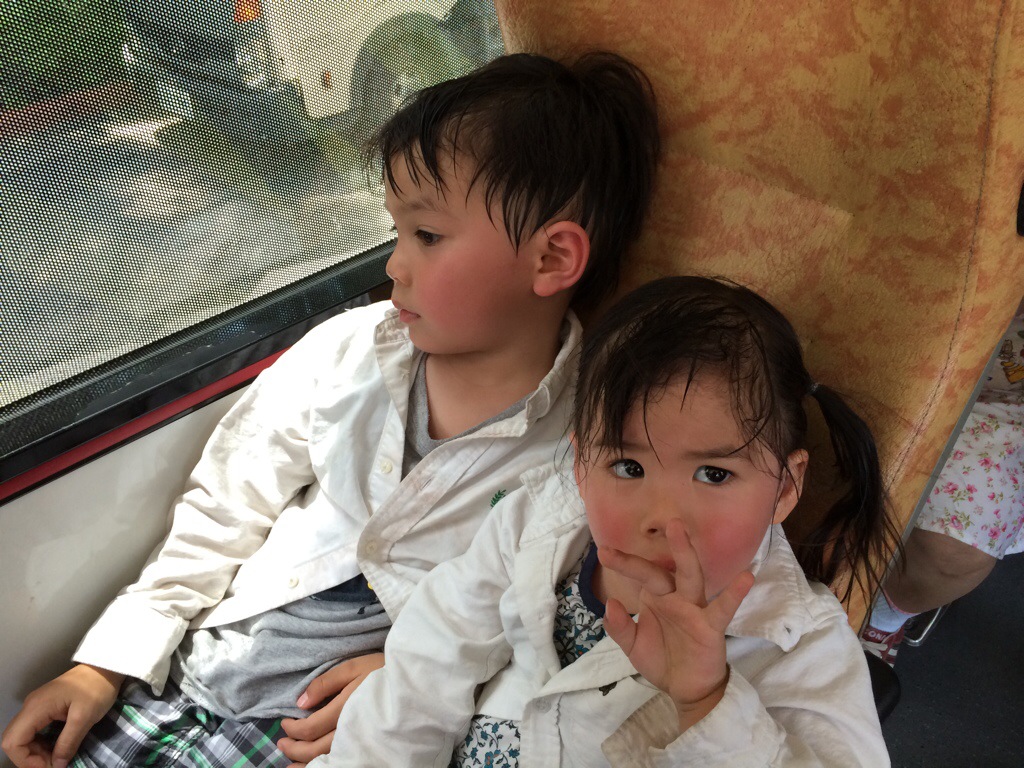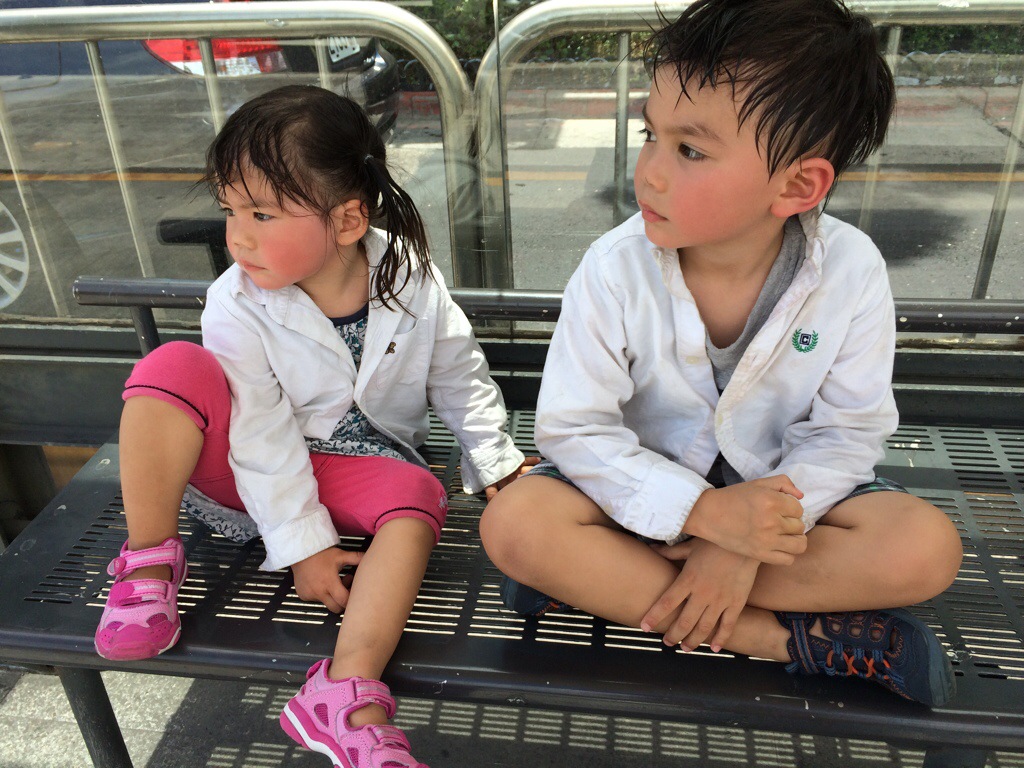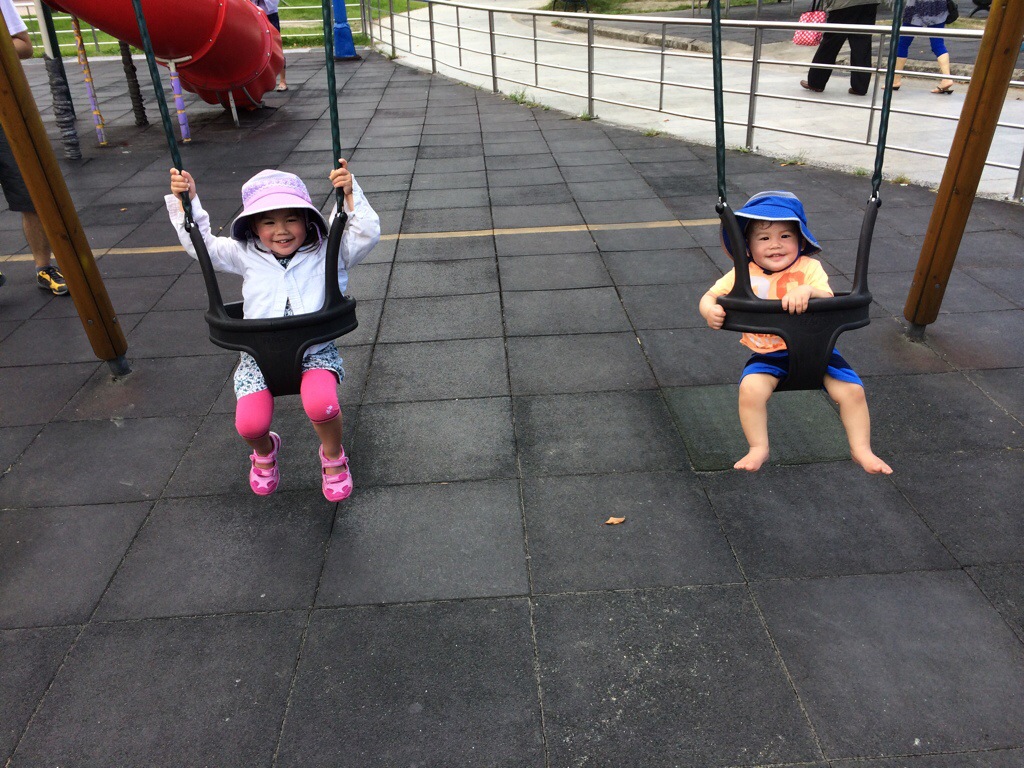 3) My mom sent a three boxes of care packages and it was awesome. A crate of red dragon fruit, a box of mango bread, and a box of Q bing and mung bean pastries.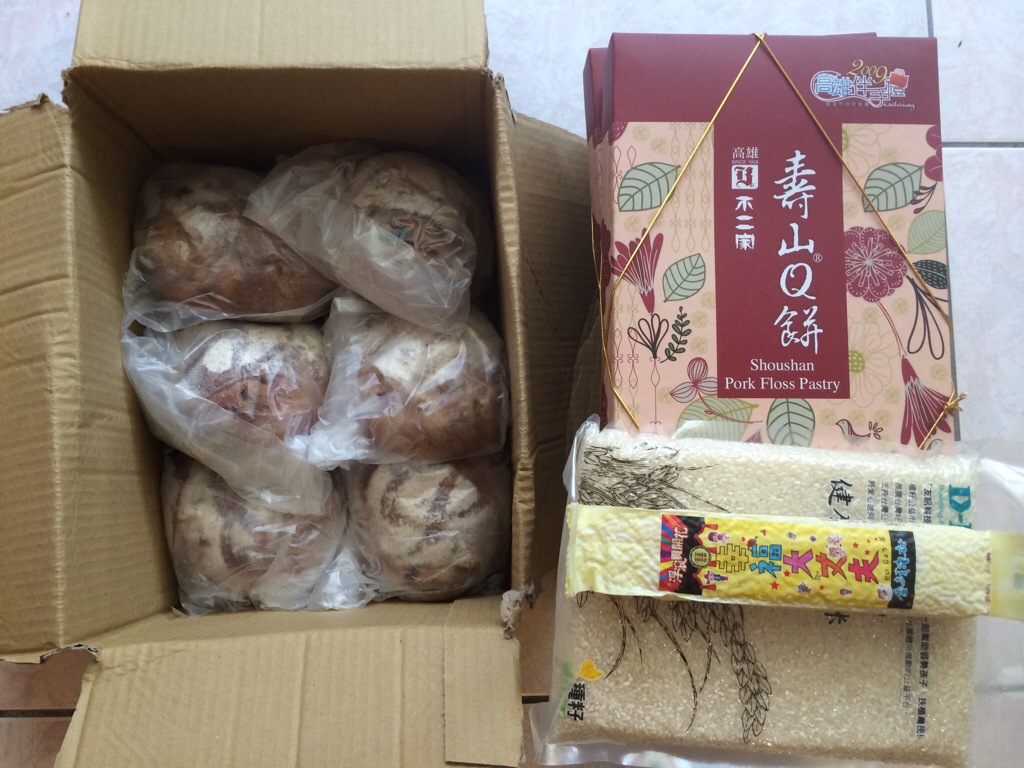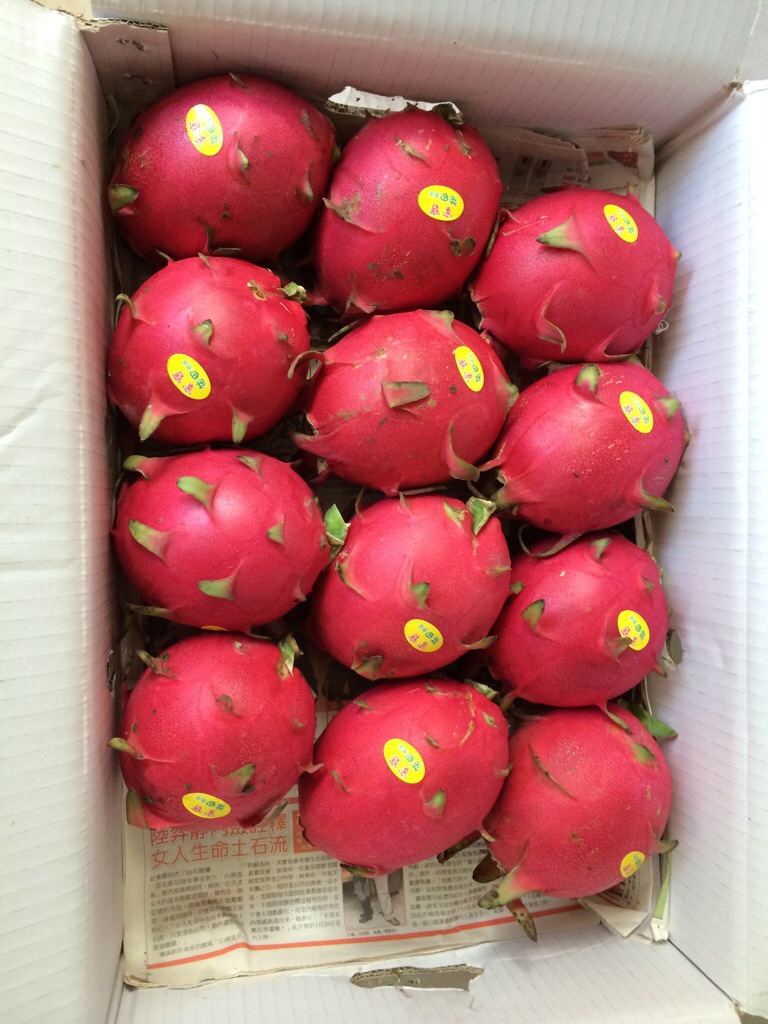 4) We took a bunch of selfies so I can actually be in the pictures.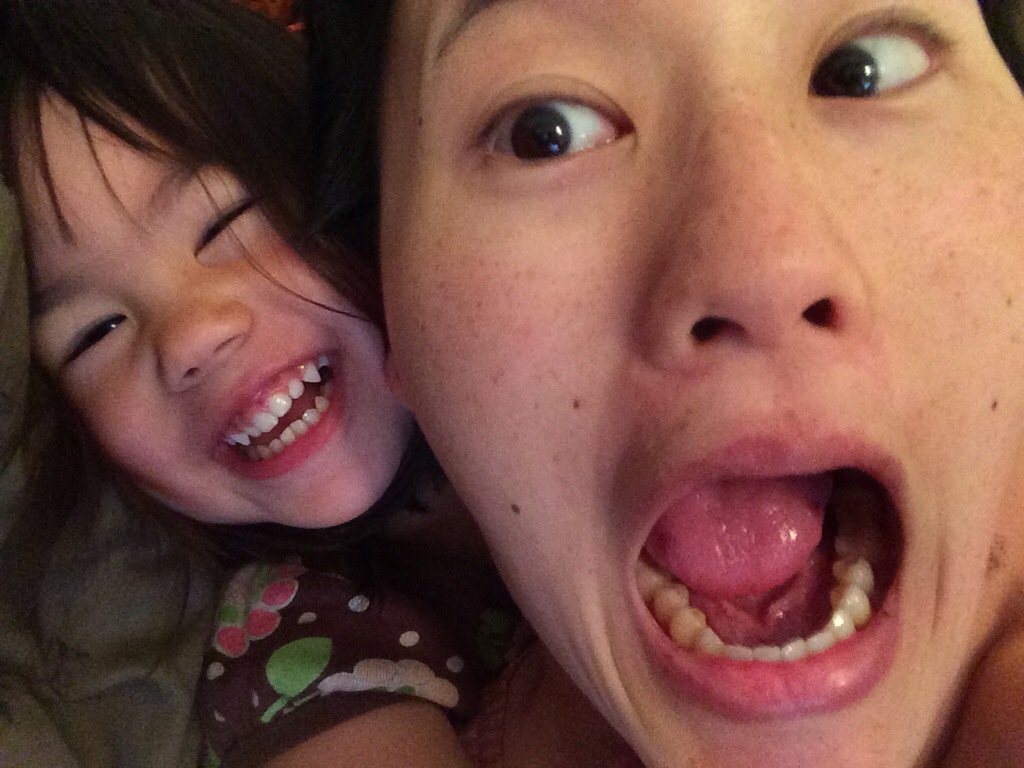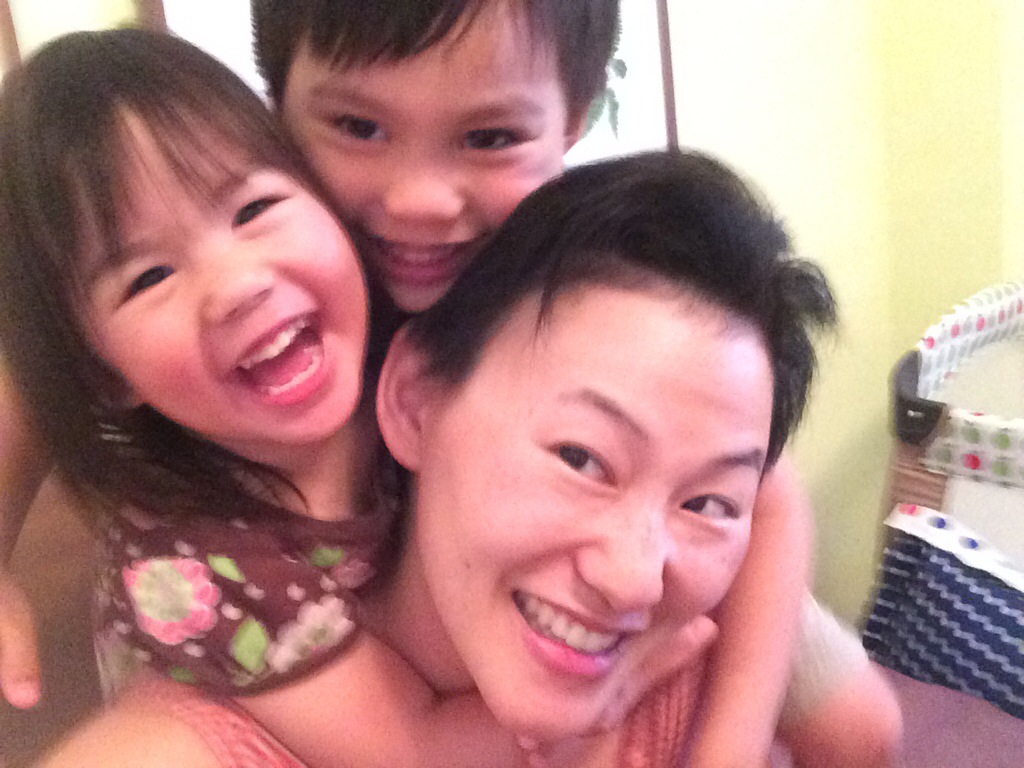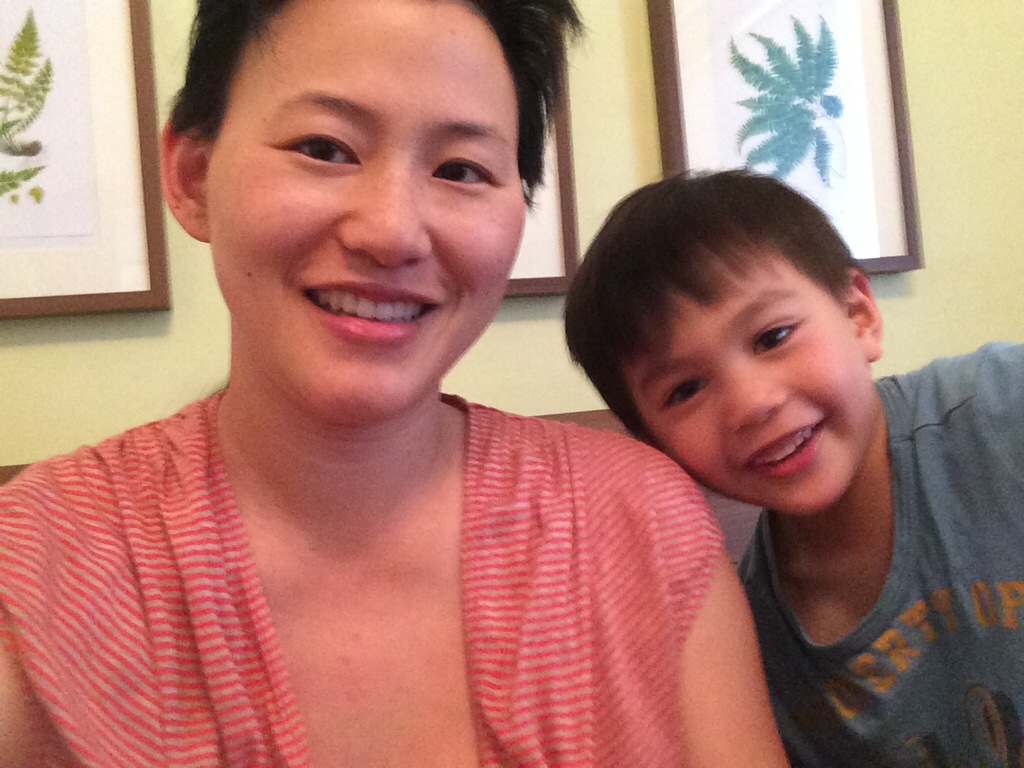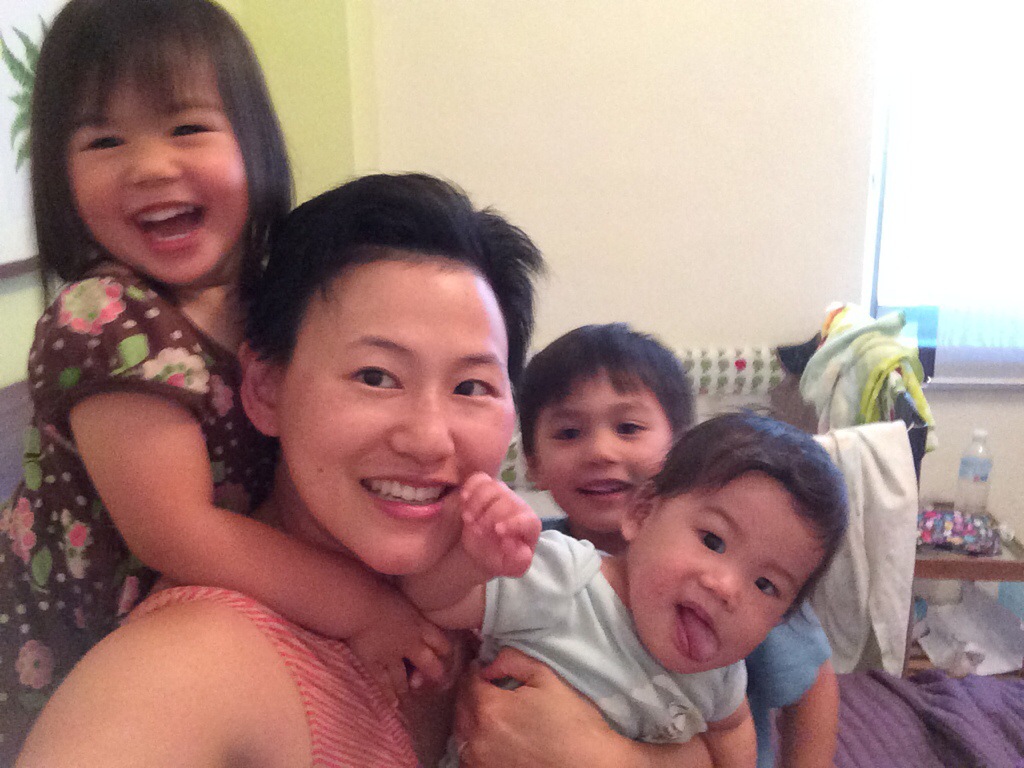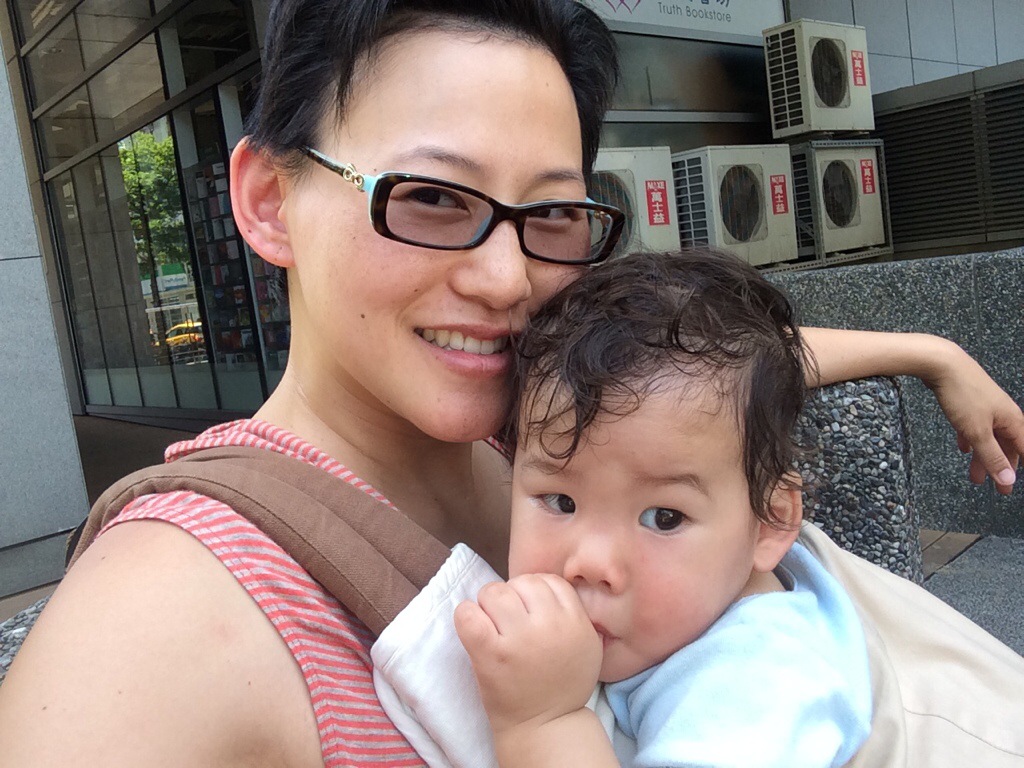 5) Glow Worm has make-shifted some walkers out of stools and zooms around the apartment. He can take a few steps by himself, but he far prefers his hacked walkers.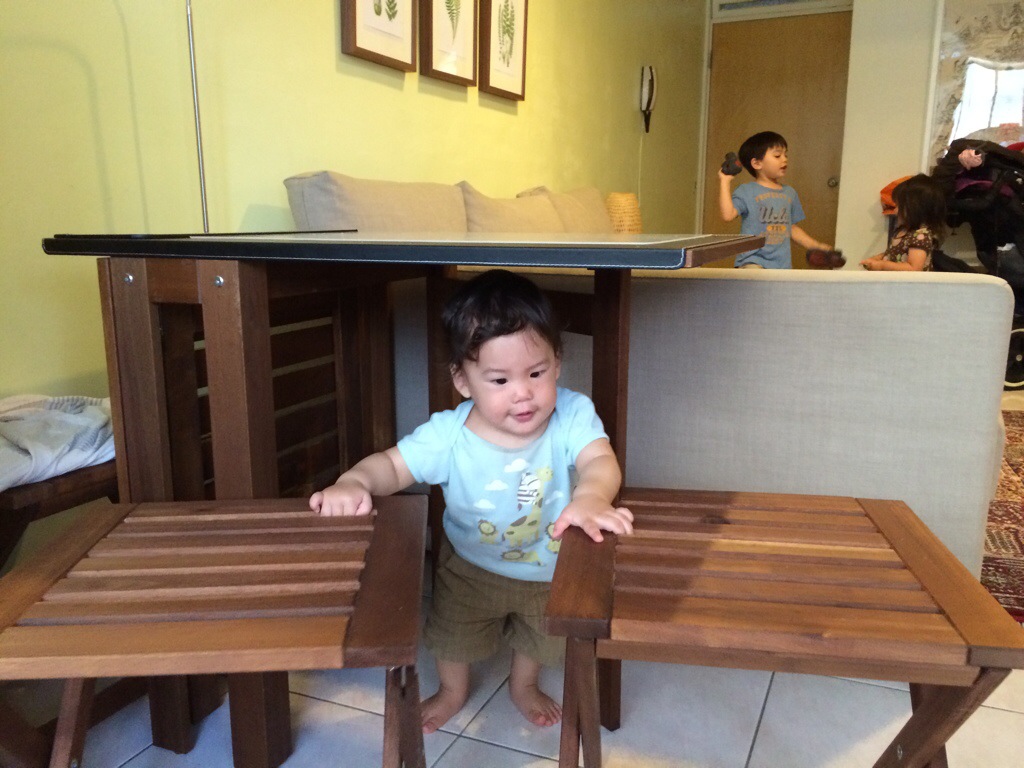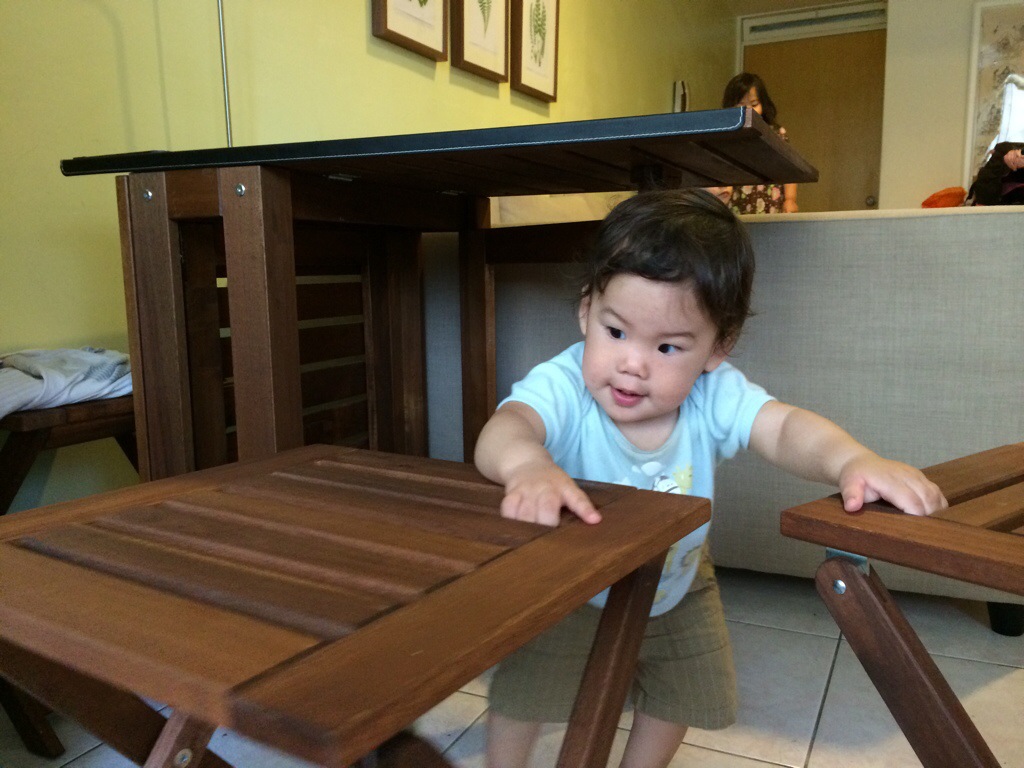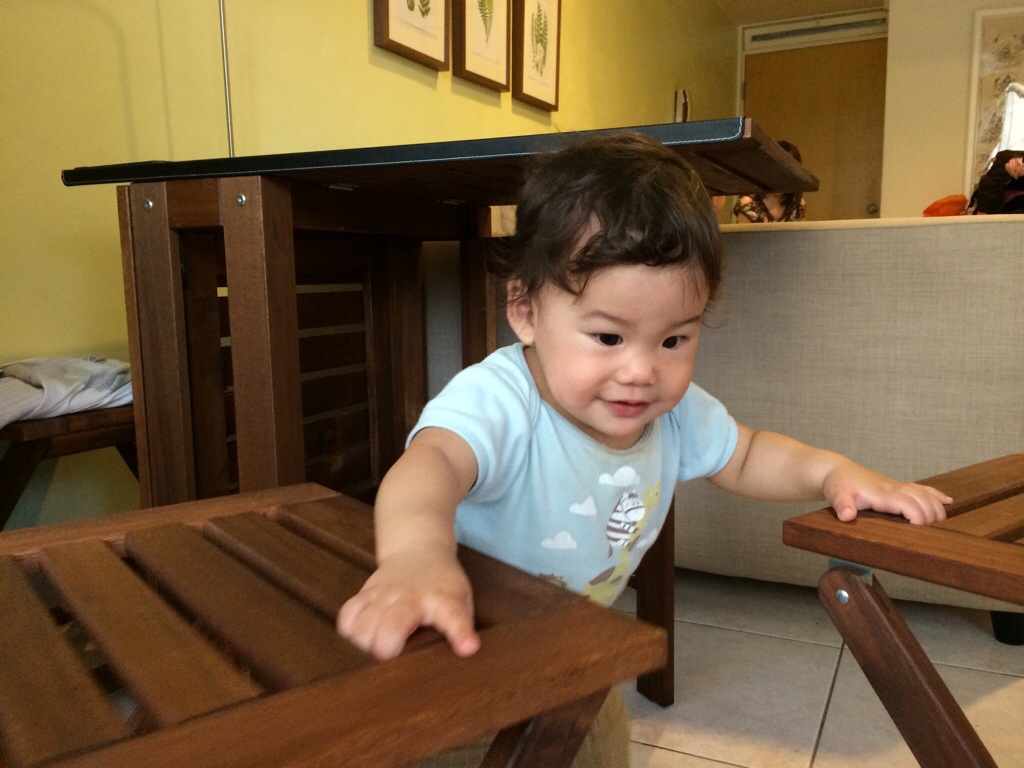 6) And finally, Fleur and I are gonna bring home vats of sesame butter. Yum!! (Photo credit: Fleur)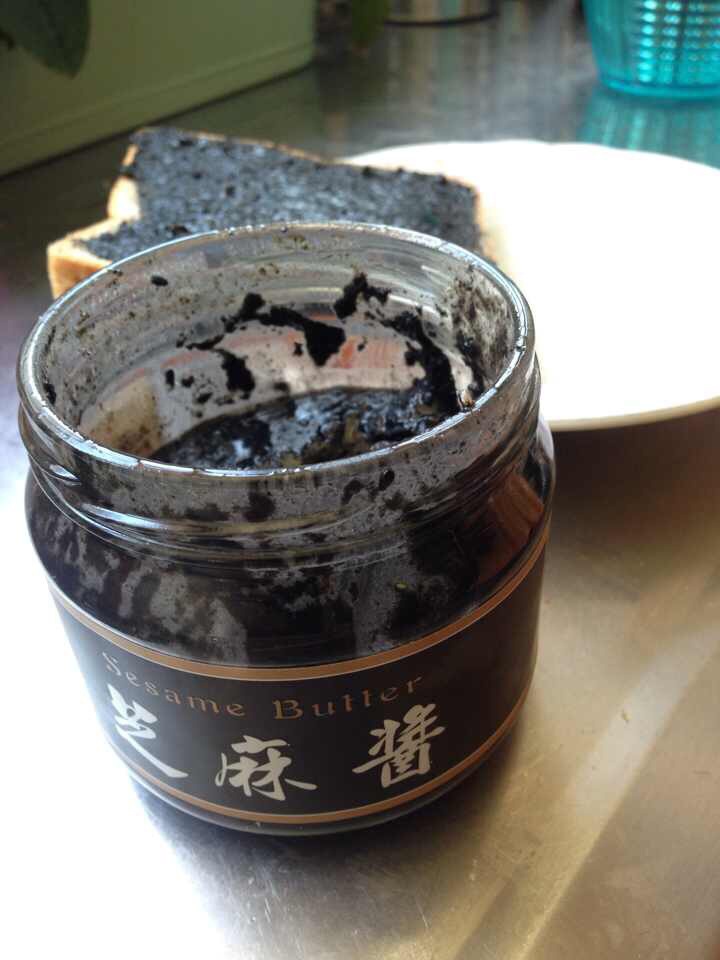 Ok. Off to eat Din Tai Feng again and do grocery shopping! See you soon. 🙂