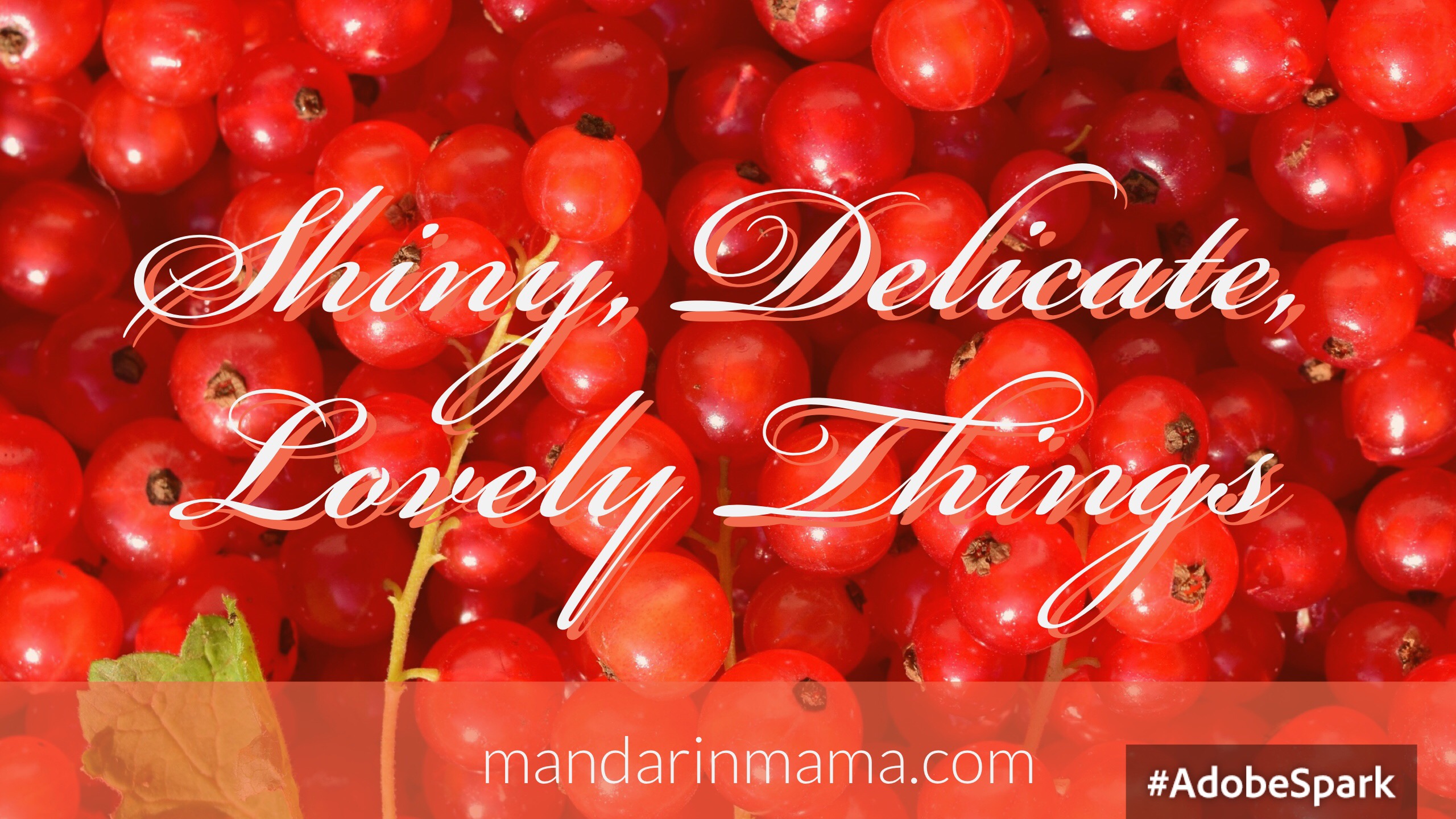 For those of you who didn't know me when I was working, it might strike you odd to hear that I love jewelry. After all, I rarely wear it, don't talk about it much, and in general, don't buy any. (In fact, the last piece of jewelry I bought was likely before Cookie Monster was born.)
However, that doesn't mean I don't like shiny, pretty things. It just means I don't enjoy Stella & Dot or some of the stuff that is out there (especially at the prices they boast).
I'm picky about my jewelry because quite frankly, even though I may like the look of chunkier pieces or statement necklaces, they are often too heavy for me and cause neck pain. And even I have my limits of "beauty before pain." The same goes for super long, heavy earrings. They don't cause me neck pain, but I am endlessly afraid of Glow Worm ripping out a huge hunk of my ear so I tend to stick with either studs or go earring-less.
As a side note, since I rarely wear earrings, my pierced ears sometimes start to close so when I do put in earrings, they swell and hurt. To avoid that, I rub a little bit of tea tree oil on my ear lobes and on the "stick" part of the earrings. Voila! No more swelling!
Anyhow, the other day, I saw my friend, Yuliana, post a quick blurb about a chance to win a necklace that she made and she posted the cutest pic. I was immediately intrigued. Particularly because our kids went to the same preschool for years and I never knew she designed jewelry.
I quickly Googled YSM Designs and stalked my friend's Etsy store. Before I clicked, I do have a confession to make. I was really worried that I wasn't going to like Yuliana's stuff. After all, who knows if friends actually have any talent? But I remembered that I have always found her to be incredibly stylish and effortlessly beautiful so why wouldn't her creations be?
I was not disappointed.
In fact, I loved her designs so much that my only problem was limiting how many I was putting in my cart. The prices were reasonable ($25-$35 range for most pieces); the pieces delicate, whimsical, and artistic. I bought two (thus far). In gold. And I am not a fan of gold.
But how could I not? These two necklaces are gorgeous and I got them in the mail super quick. They are light, airy, and make me feel so pretty.
The dandelion necklace is my favorite and just as I had hoped it would be! So light, bouncy, and fun. It makes me feel young and cool and hip and happy.
As for the rose necklace, I didn't read the description carefully enough so didn't realize the necklace was really long and ended at my stomach. I hiked up the necklace so you can see the details better. Not sure if I will keep it on the long chain because I'm positive I will get it caught on something and break it which would give me the sads. But the actual charm is beautiful and not at all heavy.
Anyhow, after I pulled the trigger, of course I immediately did two things:
1) I texted a bunch of my friends about YSM Designs and they all gushed, too.
2) I FB messaged Yuliana to see if I could feature her on my blog. After all, it's near the holiday season and maybe you, or someone you know, would love to get a little pretty something.
Plus, there is nothing I love to do more than to support my friends who are busy doing things they love and creating. I try to support my friends and their businesses if and whenever possible. Especially, when they are totally deserving.
Yuliana graciously created the coupon code: MANDARINMAMA2016 for my readers to use. The coupon is for $5 off any $30 purchase. She is also running a sale THIS WEEKEND so the coupon will also layer on top of the sale.
Many of her pieces seem to have only one item in stock so personally, I think it's better to go to YSM Designs ASAP to make sure you get the piece that you want. No dilly-dallying, okay? If you can't decide on one, buy two. There's a coupon. You will not regret it.
*I was not paid or given anything by YSM Designs for this post. All views are my own.