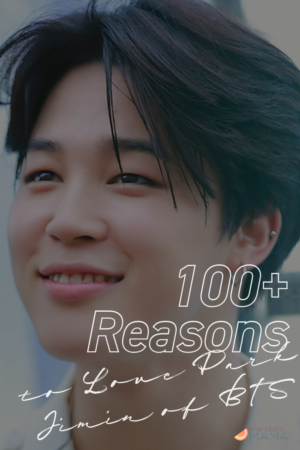 100+ Reasons to Love Park Jimin of BTS is part of my neverending love letter to kpop boyband, BTS. You can catch my ongoing series about BTS here or just sign up for my newsletter. 
Since my 100+ Things Only BTS Stans Know was such a hit, I realized that it's the perfect time for this article since today, October 13, is the 24th birthday of member, Park Jimin! (Incidentally, celebrations will last 48 hours starting at 12:00am KST because that's how we count time in ARMY.)
Before I continue, I want to warn that I'm a hard stan and hard stan hours are ALWAYS open. I obviously care about Jimin as a person and respect his personhood – but realize that his physical attributes are part of his appeal and I will be commenting on them in as uncreepy a manner as I can execute. (I'll likely fail though.)
You have been duly apprised.
100+ Reasons to Love Park Jimin of BTS
Continue at your own risk – risk of being sucked into BTS wholesale because as we all know, once you Jim-in, you can't Jim-out.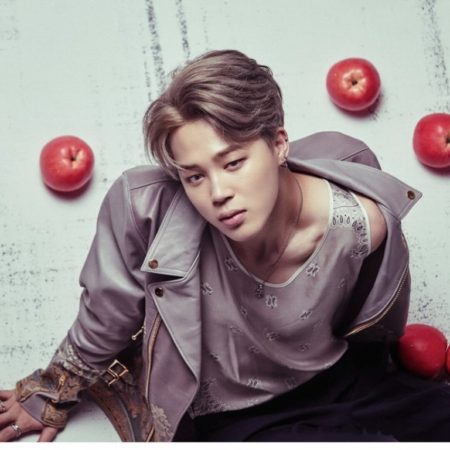 Talent
It's easy to start with looks (and don't worry, we'll get there) but I want to preserve a modicum of respectability before you witness me losing it so let's start with talent. After all, without Jimin's immense, um, talent, why would we even be here?
1) Before he was a trainee, Jimin studied contemporary dance and was a top student at Busan High School of Arts. Here's a video of him when he was a first year at the high school.

2) He also studied popping and locking in middle school.
3) He's such a fluid and versatile dancer that there is an entire Twitter account (@JiminUncut) that discusses his dancing technique and breaks it down for the general public. This duo even brings PHYSICS into their analyses.
Here's a super short video of some of his dance compilations. Try not to get sucked in. Sigh. It's futile. I'll wait.

4) His athleticism, power, and control.
5) Jimin occasionally writes his own music and lyrics. He released Promise for free on Soundclound late last year and it really showcased his voice.
6) He has the voice of an angel. His voice is really sweet and has a unique color. But that doesn't mean he can't also sound gritty and tough. This video is showcasing his band mate, Suga (aka: Agust D), but it's the superior version of Tony Montana. Jimin's part starts around 1:54.

7) He can also draw really well.
8) Jimin picks up choreography very quickly thanks to his years of dance studies.
9) Not only can he dance his own choreography, he also looks awesome doing Kpop girl group choreo. What is it they say? Jimin gives good face.

10) He is an amazing performer. How is this different than dancing or singing? Well, it's a combination of both plus stage presence! I will close this list with his most iconic performances so hold tight (or skip to the end).
Physical attributes
Look. I'm not gonna lie to you, Marge. Park Jimin is extremely easy on the eyes. He invented hair colors and lips and abs and thighs. We're not going to pretend his sheer physical gift to humans is non-existent. Also, he's of legal age so I don't feel too awful that he was born after I started my first year at UCLA. Don't you judge me.
Prepare for the attack. (Alexa: Play The Rise of Bangtan.)
11) Eyes – Jimin is too pretty to be alive. Also, his makeup is on point.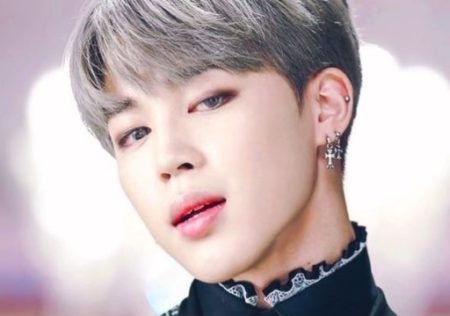 12) Smile – Look at his smile!! How can you not immediately fall in love??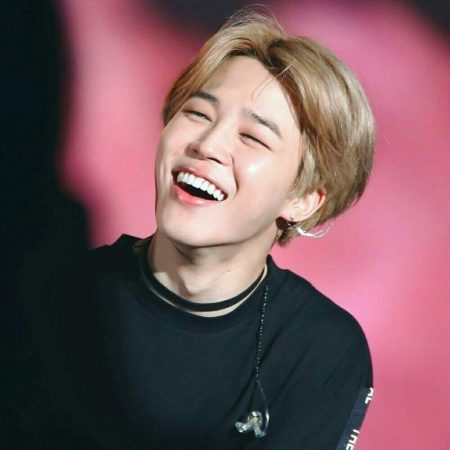 13) And because I am also cruel, here's a pic of Jimin smirking.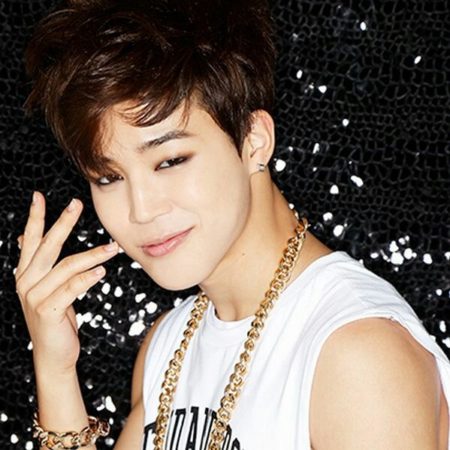 14) Lips – He belongs to BTS's DSL Line for a reason. Don't @me. I warned you before we ever started.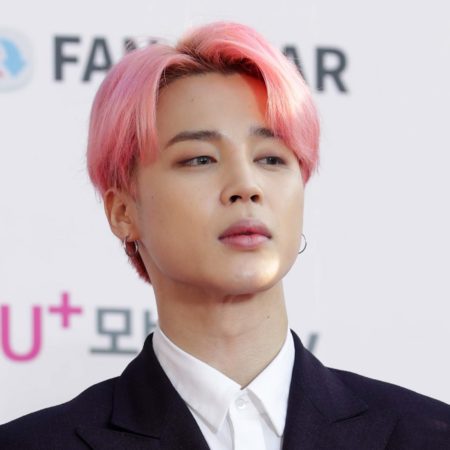 15) Hair – As I mentioned before, Jimin invented hair colors. He really looks good in every color of the rainbow. And, yes. Let us all thank the ARMY who created this aesthetically pleasing color grid. All hail!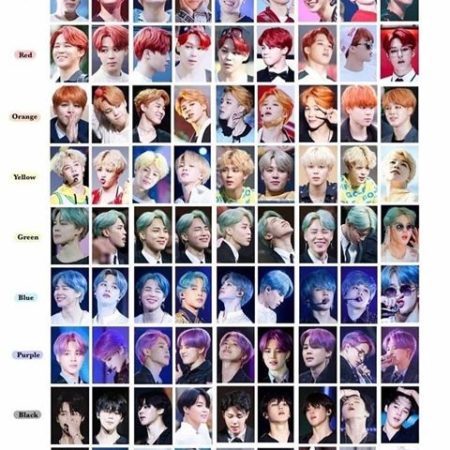 16) Thighs – I never knew I enjoyed short shorts on men until BTS proved me wrong. I appreciate the human body, okay?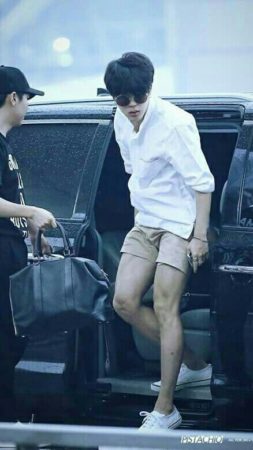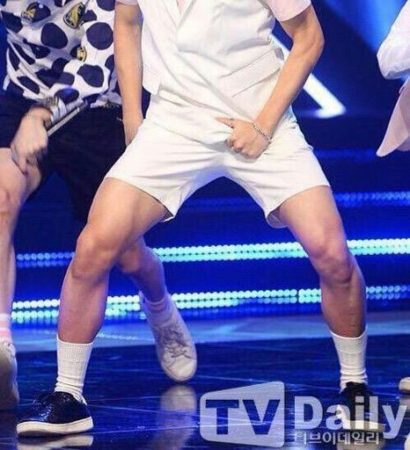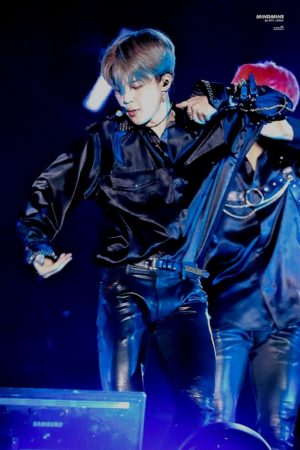 17-21) Abs – Because each ab in his six-pack deserves its place on the list. I refuse to believe this is ridiculous.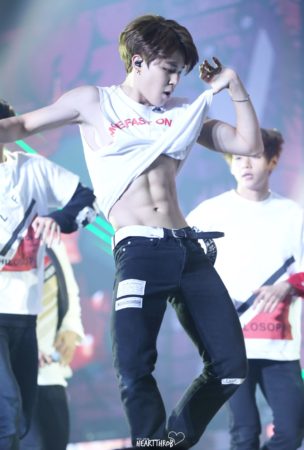 22) Tattoos (both temporary and permanent).
23) His tiny hands – so tiny but precious!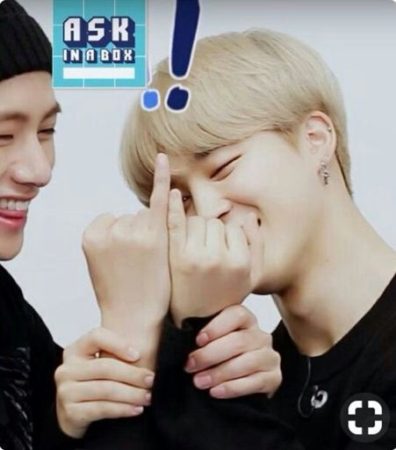 24) Legs – Are thighs technically part of his legs? Yes. Am I still posting a part that includes his thighs? Also, yes. Who's gonna stop me?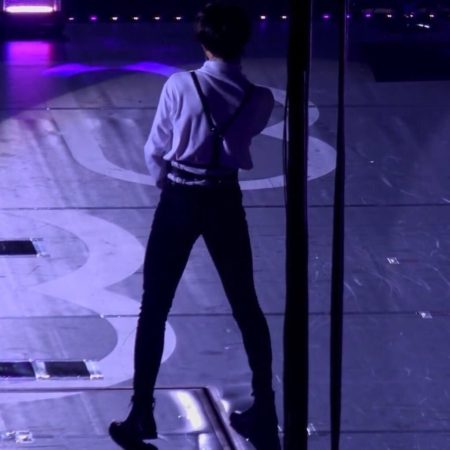 25) The whole package. Excuse me, sir! SIR. This is a Wendy's drive-thru.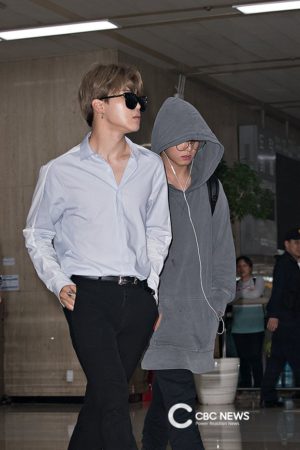 Jimin things
Okay. Let's take a break from the pic spam and talk about Jimin as a person. We're capable of being non-shallow for a few moments. (But are you really upset about staring at such a perfect specimen of a human and if so, WHO HURT YOU?)
Also, keep in mind that these notes are from general observations and what he himself has told us. However, please remember that I am not Jimin and it's fully possible for me to misinterpret content as well as his words and actions.
26) He is called Support Fairy Jimin because he is such a supportive member of the group. Whenever another BTS member releases a solo project or is doing something cool, Jimin is the first to tweet his love and admiration.
27) Few things are as cute as Jimin speaking in pout.

28) Except maybe when Jimin is mad.

29) Or speaks in satoori.
30) The way he runs his hands constantly through his hair.
31) He loves performing.
32) Jimin loves ARMY and always thanks us first and foremost.
33) He's a perfectionist and used to get very down on himself when he made mistakes.
34) Recently, he has learned to love himself and give himself grace and move on.
35) Jimin loves to crash other BTS members' VLives (live broadcasts on the V App).
36) He loves company.
37) Though all BTS members work hard, his band mates consistently choose him as the hardest-working.
38) He and J-Hope are the only remaining members that room together in their dorm/super fancy apartment. (All seven members still live together despite the opportunity and funds to live separately.)
39) He is the one who started the tradition of members giving each other birthday presents.
40) Jimin is the last to learn about internet trends and thus fails at guessing the latest Korean internet slang.
41) He's so competitive yet so bad at games on their variety show, Run! BTS. Thus, he always ends up having to pay penalties.
42) Shirts refuse to remain on his body and insist on bouncing up and showing off shoulders or perhaps his entire torso. Let us all thank Jimin's shirts.
43) He donated 100 million won ($85,527 USD) to needy students in his hometown of Busan.
44) He loves his friends fiercely.
45) Jimin is the first person in history to hold every slot on the entire Top 20 Twitter Worldwide Trends chart.
BTS' Jimin has become the first person in history to simultaneously occupy the entire Top 20 on Twitter's Worldwide Trends chart. (????:@lethargicvibe) pic.twitter.com/rbeTzHNoos

— The Pop Hub (@ThePopHub) October 12, 2019
46) The way he laughs with his entire body.
47) The way his eyes crinkle when he laughs.
48) Jimin falls out of chairs. A lot.
49) His mochi cheeks.
50) His pretty handwriting. (I mean, seriously. It's like a font.)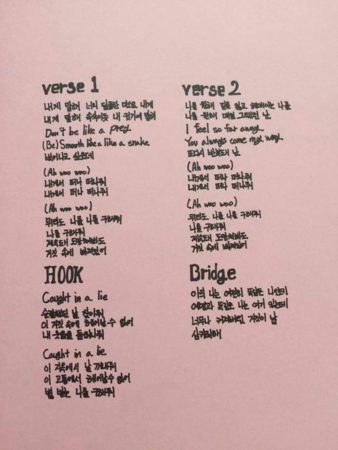 51) Jimin is a social media butterfly and posts the most on Twitter and does so many VLives so that he can keep in contact with his fans.
52) He takes care of the other members.
53) Jimin is super bendy and flexible; he can fold his body in half.
54) The way his eyes bug out when he's mad or shocked or he's feeling extra salty.
55) Jimin is the most aggressively affectionate human on Earth.
56) He is usually the one who brings the members their birthday cakes and lights the candles.
57) He can really hold his liquor.
58) The '95 Liners and their best friendship. VMIN are soulmates.

59) Jimin is usually the BTS member who is always late. So much so that whenever someone is the last to arrive, they say, "You're Jimin today."
60) He is kind.
61) He is humble.
62) He is grateful – to his family, his fellow members, and to his fans.
63) He gets shy and embarrassed when he's forced to act cute and perform aegyo.
64) He is gentle.
65) He is shameless in wanting attention and praise from the people he loves.

Fashion king
Whether he's going for the boyfriend look, killing us in leather, or cozying in sweater paws, our Jimin always looks expensive. Let's be real. This section is just another excuse for Jimin pic spam. Can you blame me?
66) Jimin in glasses.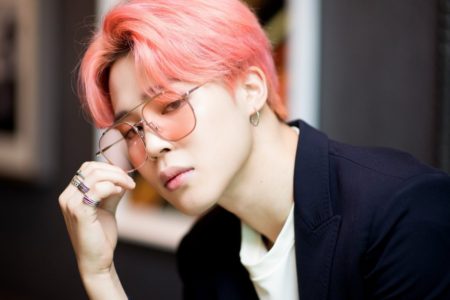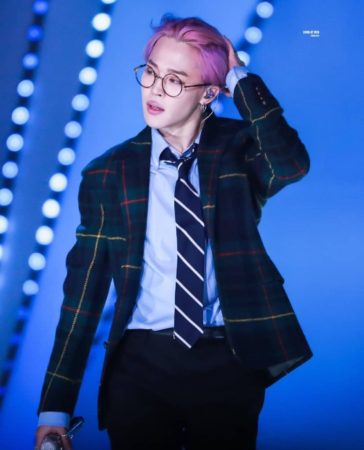 67) Jimin in sweater paws.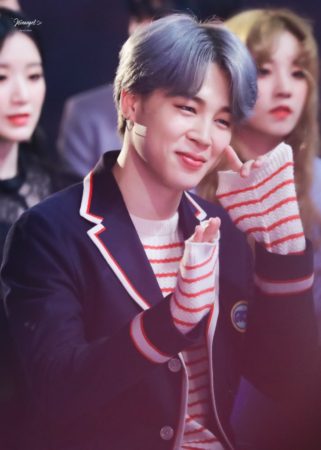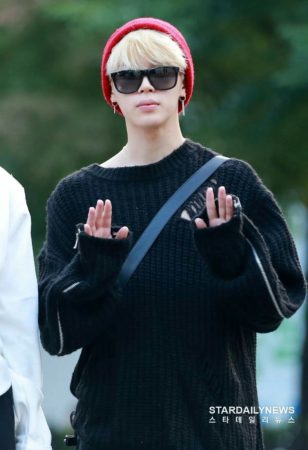 68) Jimin in horizontal stripes.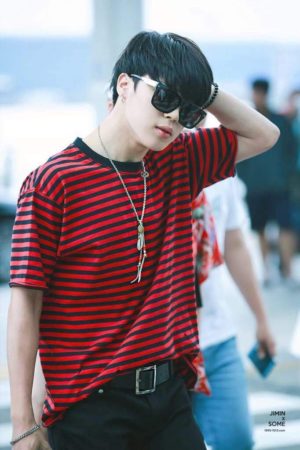 69) Jimin in leather.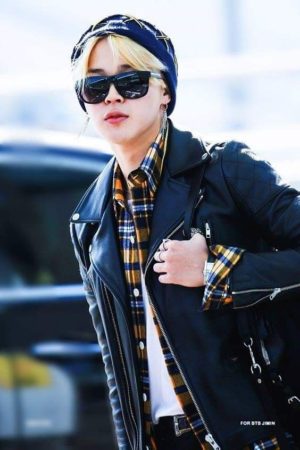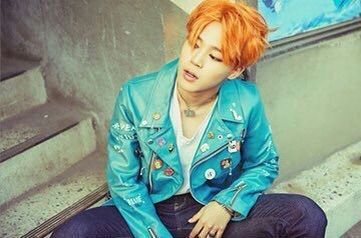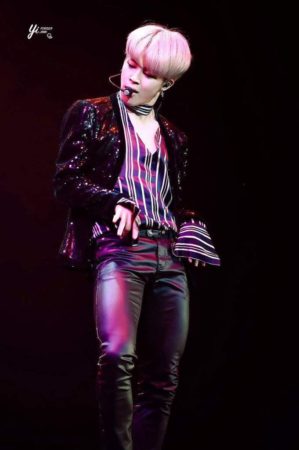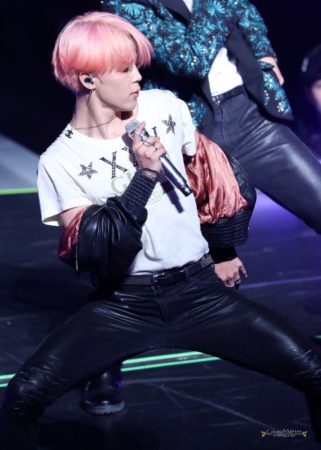 70) Jimin in hanbok.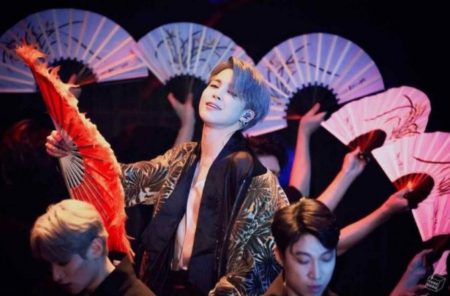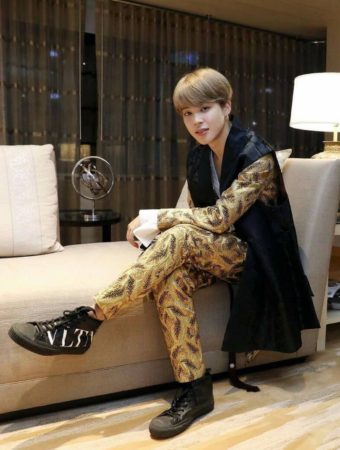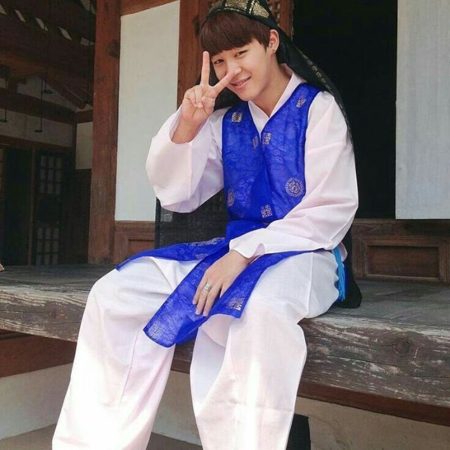 71) Jimin in suits.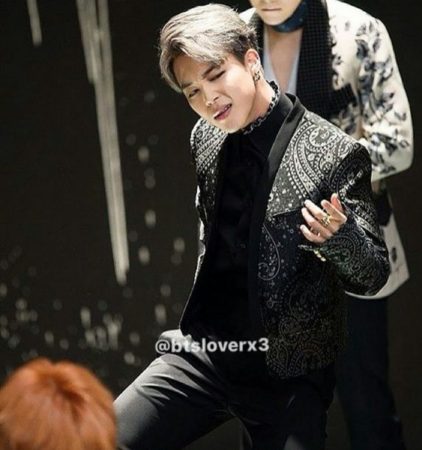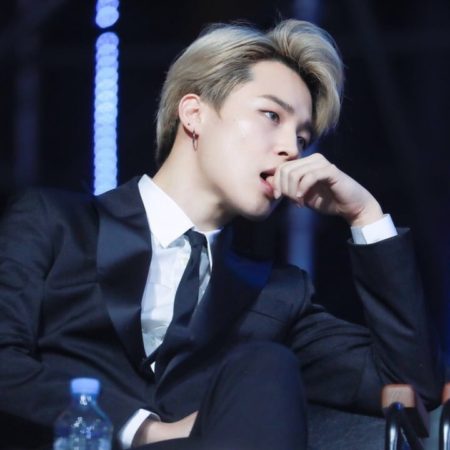 72) Jimin and accessories.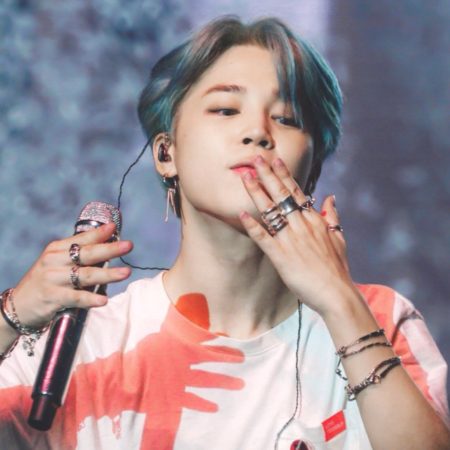 73) Jimin in bomber jackets.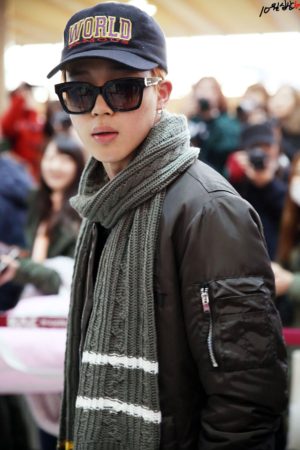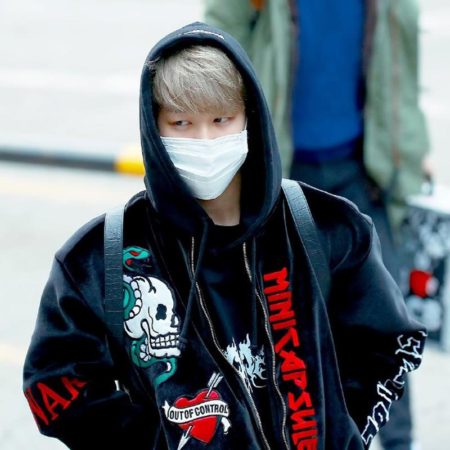 74) Jimin in hoodies.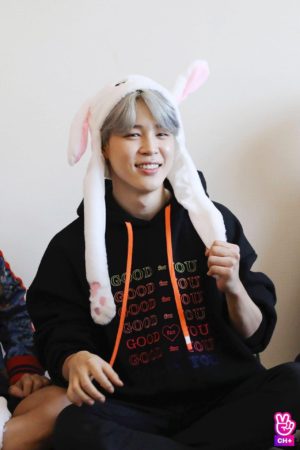 75) Jimin in denim.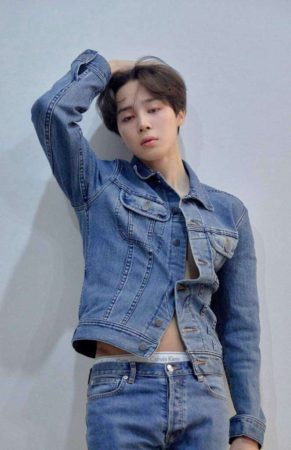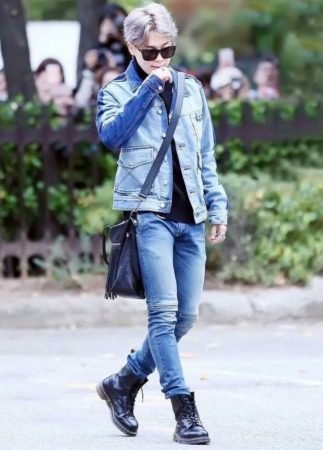 Famous Quotes
Just like it's impossible to sum up all the things a person you love has ever said to you, so, it is impossible to list all the things Jimin has said that make us love him. Luckily, so much of what Jimin says is caught on film so here are a few memorable sayings of his.
76) Hey, Jimmy. I'm Jimin!

77) You nice. Keep going.
78) We have different clothes.
79) Jeon Jungkook!! I've eaten 2,130 more bowls of rice.

80) Lachibolala.

More Jimin Things
81) Jimin cut negative friends from him life – especially those who spoke badly of his group members.
82) He didn't know how to separate or integrate who he projects on film and presents to his fans and who he really is.
83) When they were still trainees, BTS went to an amusement park together. Jimin still has that ticket in his wallet.
84) Jimin's love for his BTS members.
To Be Together, by Park Jimin pic.twitter.com/Vrvie71aN1

— wisha ???????? (@doyou_bangtan) July 24, 2018
85) He loves his family.
Iconic performances
I know. By now, you're a overwhelmed by the beauty and marvel that is Park Jimin as a human. I mentioned earlier that Jimin loves to perform and lives for the stage. How else could we close out than with some of his iconic stages? For simplicity's sake, I will list them in chronological order. The majority of them are his fancams (fan cameras that only follow him) and I hope you enjoy them as much as I did while compiling them.
86) J-Hope and Jimin dance battle at MAMA 2014 on 141203 (this edit only shows you Jimin).

87) Jimin fancam of Tomorrow on the Red Bullet Tour in Hong Kong 150829 tour stop. Also, sleeveless Jimin!

88) Jimin's fancam of MBC Kpop 151231 The Perfect Man performance. I swear, my heart gutters to a stop at 1:22. If you want to see the full version in all its glory, here you go.

89) Jimin fancam in Nanjing 160702 for No More Dream. The shirt lift is particularly excellent.

90) I can't find any other performance version of Jimin dancing to Drake's Own It with Brian Puspos's choreography so you'll have to excuse the potato quality of the cam.

91) Jimin fancam for the 160725 Ulsan Summer Festival performance of Fire.

92) Jimin and Jungkook in one of my favorite behind the scenes dance practices. It's choreography to Coming of Age Ceremony.

93) Blood, Sweat, and Tears Jimin fancam on 161020 M Countdown. Just like the Fire fancams, BST Jimin fancams are the ones that keep on giving.

94) Jimin performing a contemporary number with other Kpop idols for the SBS Gayo Daejun 2016 show.

95) J-Hope and Jimin perform Boy Meets Evil and Lie for MAMA 2016 in Hong Kong on 161202. The whole things is amazing – but again, if you want just Jimin, start at 1:22. He's BLINDFOLDED.

96) Jimin fancam of the best live performance of Mic Drop Remix ever: 171201 MAMA 2017 in Hong Kong.

97) Solo live performance of Lie – my favorite choreography EVER of BTS – from their Final Wings Tour 2017. The song is also in my 10 Best BTS Songs for a reason.

98) This is a 4K fancam of Jimin's solo live performance of Serendipity in Los Angeles on 180908 during their Love Yourself Tour.

99) Jimin's fandance at Melon Music Awards 2018. The entire performance is legendary so it is most definitely worth watching from the beginning. However, if you want to just see Jimin, his part begins at 0:53.

100) There are few things in life better than Jimin wilding at the beginning of Fire during Love Yourself/Speak Yourself Tour. Here is a compilation that despite its potato quality, still conveys a smidge of his raw power. Every time I see this, I just want to yell, "Fuck it up, Park Jimin! Fuck it up, you ho!" (And I mean that in the best, possible way.)

101) Jimin's Dimple fancam from 6th Muster in 201906. This video physically hurts me. I—-

Alright. I think I have expired of exhaustion. Curating the "best" of Park Jimin from BTS is tough work! He has so many moments because he is such a kind, loving, hard-working person and thus, his talent shines when on-stage.
Happy Birthday, Jimin! We love you.
If you like this and want to read more about my BTS Obsession, then you'll love these posts: