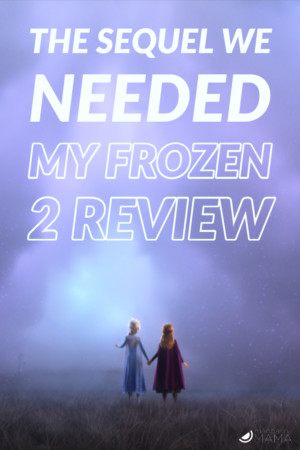 Last week, I attended the Frozen 2 red carpet premiere as part of The Geekly Retreat (an exclusive, invite-only retreat for aspiring entertainment writers). Below is my spoiler-free review. This post uses affiliate links.
"That's how you address colonization and reparations," I thought as the credits for Frozen 2 rolled.
Oh, wait. You want more than that in a movie review? Personally, that would be enough for me to rush to the theaters, but it takes all kinds. Very well. Here are some expanded thoughts – so expanded that it's an entire article.
Frozen 2 is magnificent. Visually stunning. Hilarious. Emotional. Dark. Restorative. Watch as soon as you physically can – then watch it again.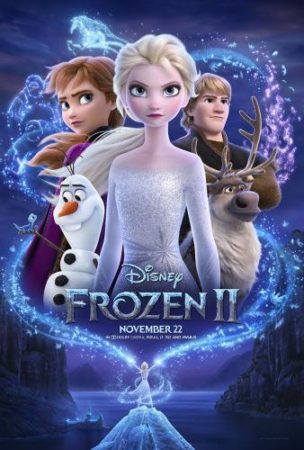 About Frozen 2
Picking up after Frozen, Queen Elsa (Idina Menzel) hears a mysterious voice calling her to an ancient, mist-shrouded forest where no one can enter or exit. She, Anna (Kristen Bell), Kristoff (Jonathan Groff), Olaf (Josh Gad), and Sven leave Arendelle to find the truth about Elsa's powers in order to save their kingdom.
But this brief synopsis barely does the movie justice – it's about so much more.
Frozen 2 addresses the pain of growing up, discovering uncomfortable truths, grief, coming into your power, and restoring broken systems and people. On top of that – I know, how can there possibly be more? – Frozen 2 is all about love – love for your self, family, friends, lovers, and country. Because it's considered a "children's" film, this feat is even more astounding.
There is so much I want to say about Frozen 2 but can't yet; who wants to be that person, spoiling the movie for everyone? Suffice to say, check back here so you can read all my op-eds when the film officially releases on Friday, November 22, 2019.
What I loved
Everything. I loved everything.
The CGI is astonishing – especially when rendering the ocean. The visual effects and shots are sweeping, gorgeous, and rich. I want to wear all of Elsa's clothes. I loved the relationships between all the characters, their land, their people, and their histories. The funny parts are a delight and a joy to any person who experienced the 80s.
Oh, and guess what? THERE ARE PEOPLE OF COLOR.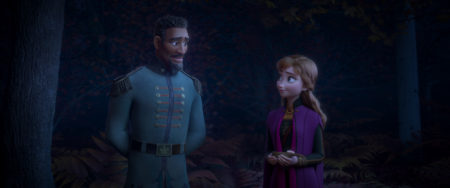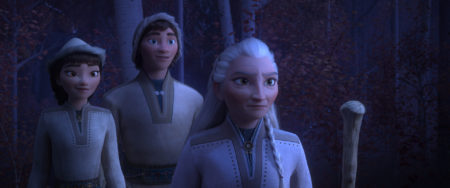 I can't wait for my four children to watch this movie. I particularly appreciate the depiction of romantic love and how Kristoff is a wonder. He supports Anna and loves her in a way that affirms her power, her talent, and her in her entirety. (Kristoff is feminist AF.)
Frozen 2 addresses the pain of growing up, discovering uncomfortable truths, grief, coming into your power, and restoring broken systems and people.
Oh, and the music. The music! From the opening lullaby, I was holding back tears. Whether for humor or for emotional resonance, the music and lyrics always fit and propel the story forward. Even re-listening to the Panic! At the Disco version of "Into the Unknown" on repeat while writing this piece has me choking on my manifold feelings.
If you have small children
I'm not gonna lie. This movie is dark. There are segments that are scary as well as some parts that are emotionally devastating. Be prepared to give your children the space to process their fears in a safe place – both while watching the movie and also with you afterward.
Final Thoughts on Frozen 2
In case you can't tell, Frozen 2 was fantastic. I cried from the first song on – then fell over (literally) with hysterical laughter – then wept again. Bring your whole family. Bring your friends. Watch it a million times. Buy the soundtrack. Sing the crap out of "Into the Unknown." Then watch it some more.