BTS "Butter" Review is part of my never-ending love letter to K-pop boyband BTS. You can catch my ongoing series about BTS here or just sign up for my newsletter. This post also uses affiliate links.
BTS's "Butter" is the smooth summer party hit of 2021. Sometimes, all you want is a good time and "Butter" definitely delivers on that front. The dance pop song evokes the 80's with its driving beat and synths. And like the best of 80's music, you can't help but bop and sing along. Read on for my full review.
Watch the BTS (방탄소년단) 'Butter' MV below.
About 'Butter' by BTS
Released on May 21, 2021 (KST), the new digital single for BTS is the summer smash "Dynamite" would have been had it been released just a bit earlier. Light and fun, the song was produced and written by Jenna Andrews, Rob Grimaldi, Stephen Kirk, RM, Alex Bilowitz, Sebastian Garcia, and Ron Perry. According to Buzzfeed Korea's coverage of the "Butter" press conference BTS member Park Jimin, said the song is "cute and maybe a little charismatic" and that though the song didn't have a particularly heavy message, it was "easy listening" and smooth like butter.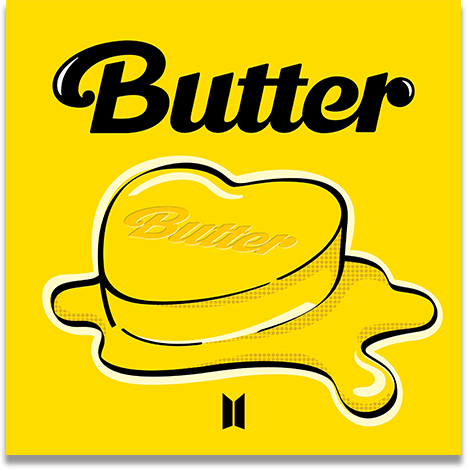 Already breaking records, "Butter" is now the fastest music video in YouTube history to hit 30 million views on YouTube (2 hours 20 minutes), breaking the record previously set by BTS with "Dynamite" (3 hours). Likely, it will break more records in the near future since the BTS fandom has only grown since "Dynamite."
As for the M/V, it's simple yet visually fantastic, really highlighting how the BTS members are no longer the boys they were eight years ago; they are now most certainly men. There's no real plot to the M/V, just like there's no real deep message in the lyrics. The M/V is like the song: playful and exuberant. The styling varies from hot DILFs to sporty youth to — you know what? I'm not a fashion blogger. I have no idea how to describe the emo goth thing going for them.
How to explain this? (But also, how cute are they? HOW CUTE ARE THEY?)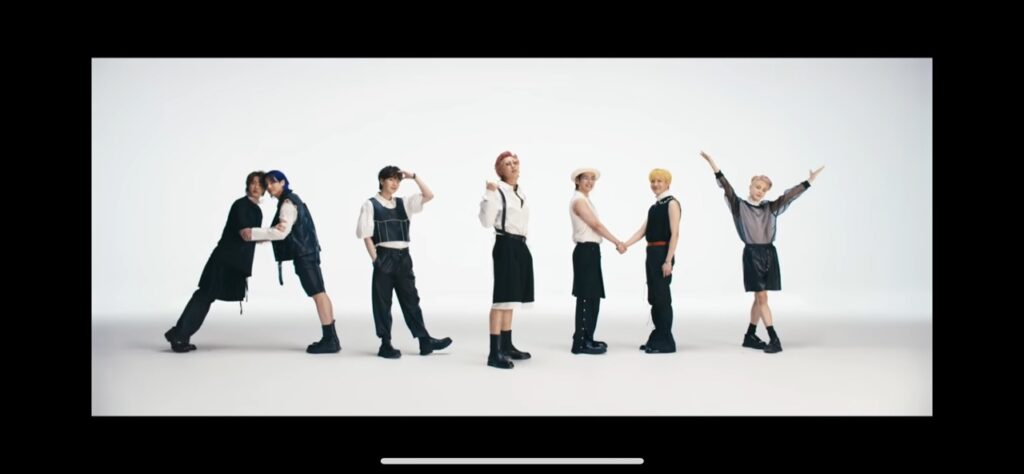 The song opens with a recognizably 80's beat and Jungkook's bright voice. The entire song — from the style to lyrics — is nostalgic and lively. The dance break is funky and I suppose my only main complaint is that "Butter" is too short.
What I Loved
"Butter" is bright and makes you want to dance and bounce along. The song is highly nostalgic of the 80's and is clearly an homage to the style and sound whereas the lyrics are rife with pop culture references and shout outs to ARMY (their fandom). The second verse is sublime and the dance break is almost as good as the second verse. I'm not kidding when I say that the second verse is fantastic. V's line of "Don't need no Usher / To remind me you got it bad" was clever and I also enjoyed the subtle callouts to both Megan Thee Stallion's "Hot Girl Summer" featuring Nicki Minaj and blackbear's "hot girl bummer." Plus, it's so sonically rewarding.
Also, SUGA rapping in English is the best surprise of 2021.
His verse sent me flailing since I did not expect the rap line to rap in English. In fact, I was fully expecting this song to pull another "Dynamite" and have them each sing two bars in the hook. Except they rapped! And I really loved how SUGA's line "Smooth like (Butter), hate us (Love us)" had him sound so nonchalant at the "hate us" part. When paired with his smile in the M/V, it was perfection. All of them sounded so good and though I would have of course loved to hear more of them, I understand why their bars weren't as lengthy as they would have been in Korean.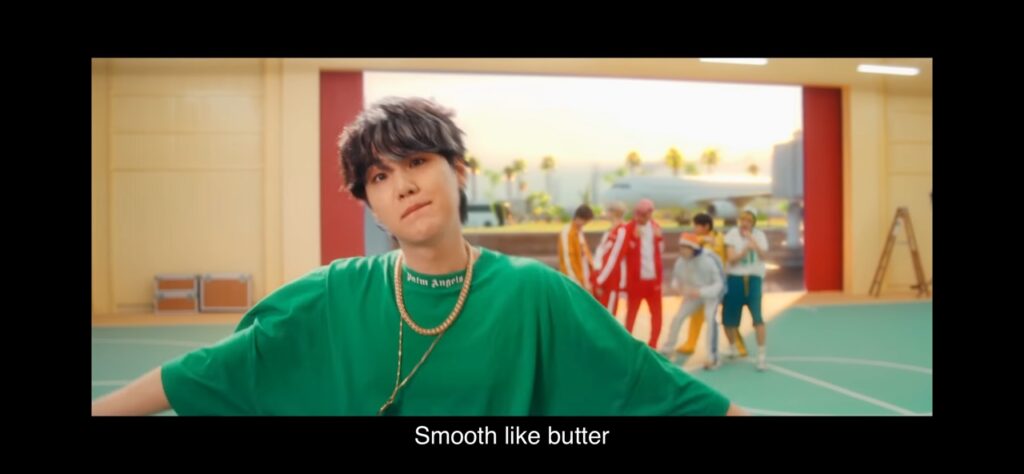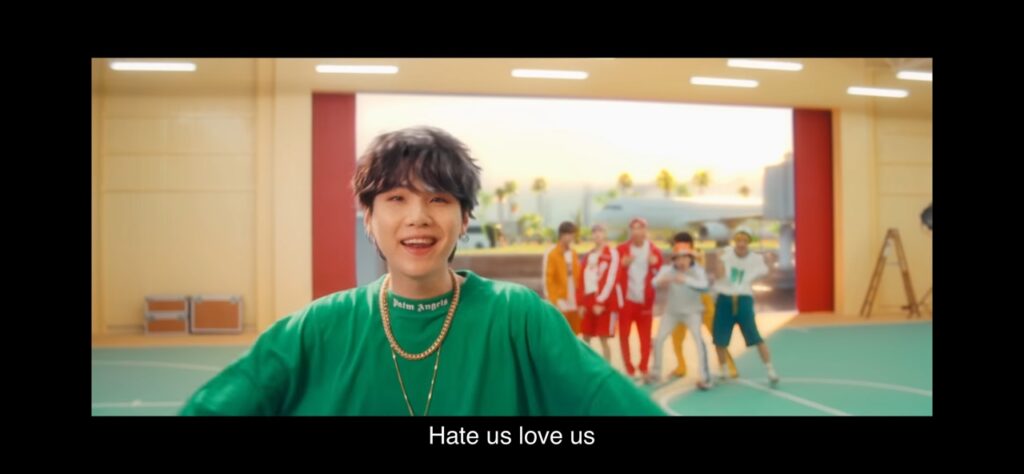 As for the M/V, of course it's good. They're extra smirky and swaggy and the vibe is mature and sexy without being lascivious. (Although, not gonna lie, I wouldn't mind a little lasciviousness.) It's appropriate for grown folks and young folks and honestly, I defy you not to scream when you see j-hope's mug shot.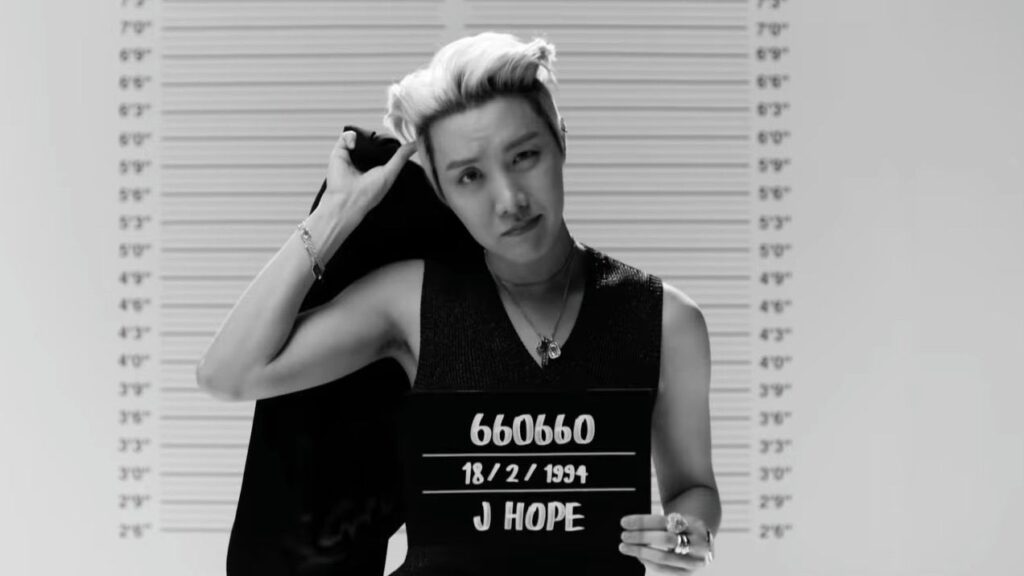 Actually, you know what? Jin can just fuck all the way off. Is it the most professional to tell Kim Seokjin to fuck off? No. Is it the only possible response? Yes.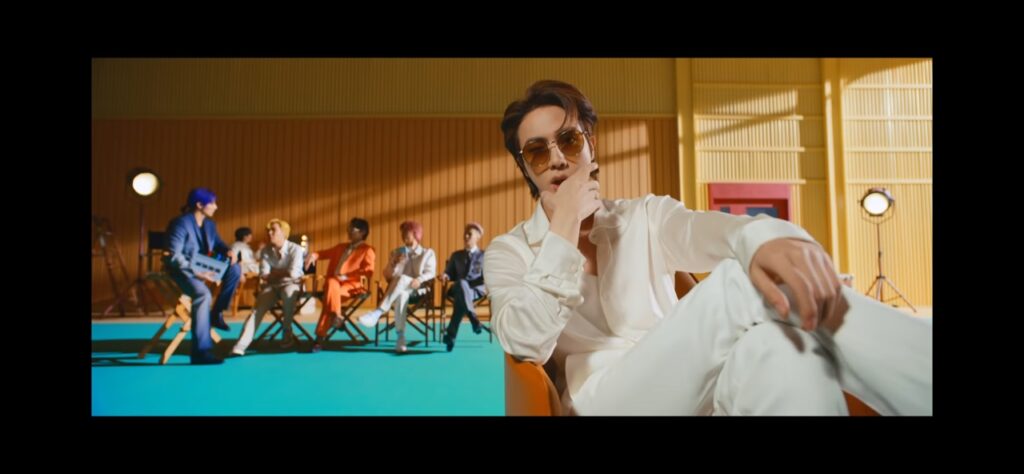 Look at this man. THAT MAN IS MY WRECKER FOR A REASON.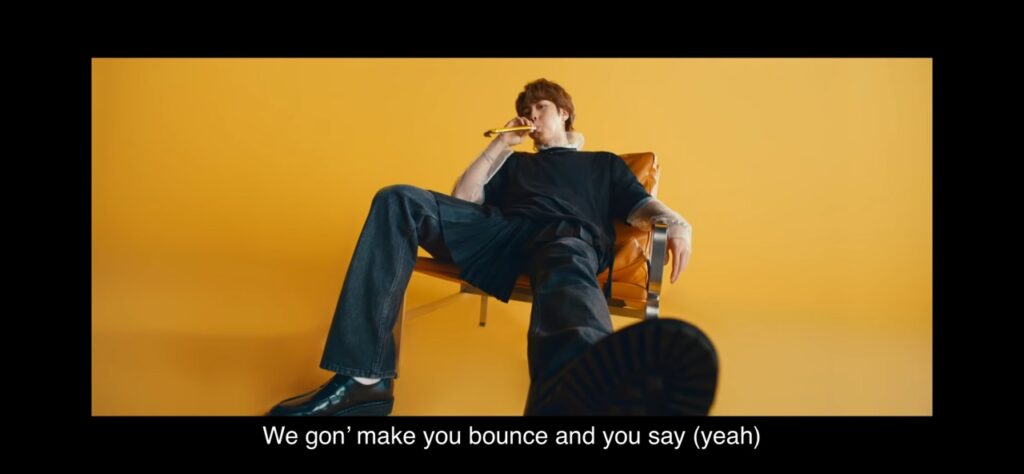 The video is a pleasure to watch over and over again. They're just so attractive — from their improvised dances in the elevator (Jimin's LINES HIS MOTHERFUCKING LINES!!) to Jungkook's hair to Jungkook's eyebrow piercing to V's entirely unnecessary shoulder lifts and j-hope's amazing shoulder pads and and and — it's a lot.
Out of respect for all the hard work ARMY is doing while streaming "Butter" on YouTube and other platforms for the first 24 hours, I will post my reaction video here later. Until then, please stream "Butter"!
What I wish were different
I really don't have any meaningful criticism for the song or the M/V. I'm not the hugest fan of the "Get it, let it roll" melody but that's a really small nitpick. Oh, and as for the M/V, why is j-hope eating a pad of butter at the end? And where can I apply for that position?
I am really hoping that Columbia Records (their American distributor) goes full court press on this track but they're dropping two other big singles that same day so I am casting major side-eye in their general direction. I expect the song to do really well on the radio — especially since the debut performance is at the Billboard Music Awards and they're doing lots of American promo for "Butter."
Final thoughts
"Butter" is the summer party anthem for 2021 and I am so relieved. Expect to hear it everywhere and love it.
If you like this and want to read more about my BTS Obsession, then you'll love these posts: