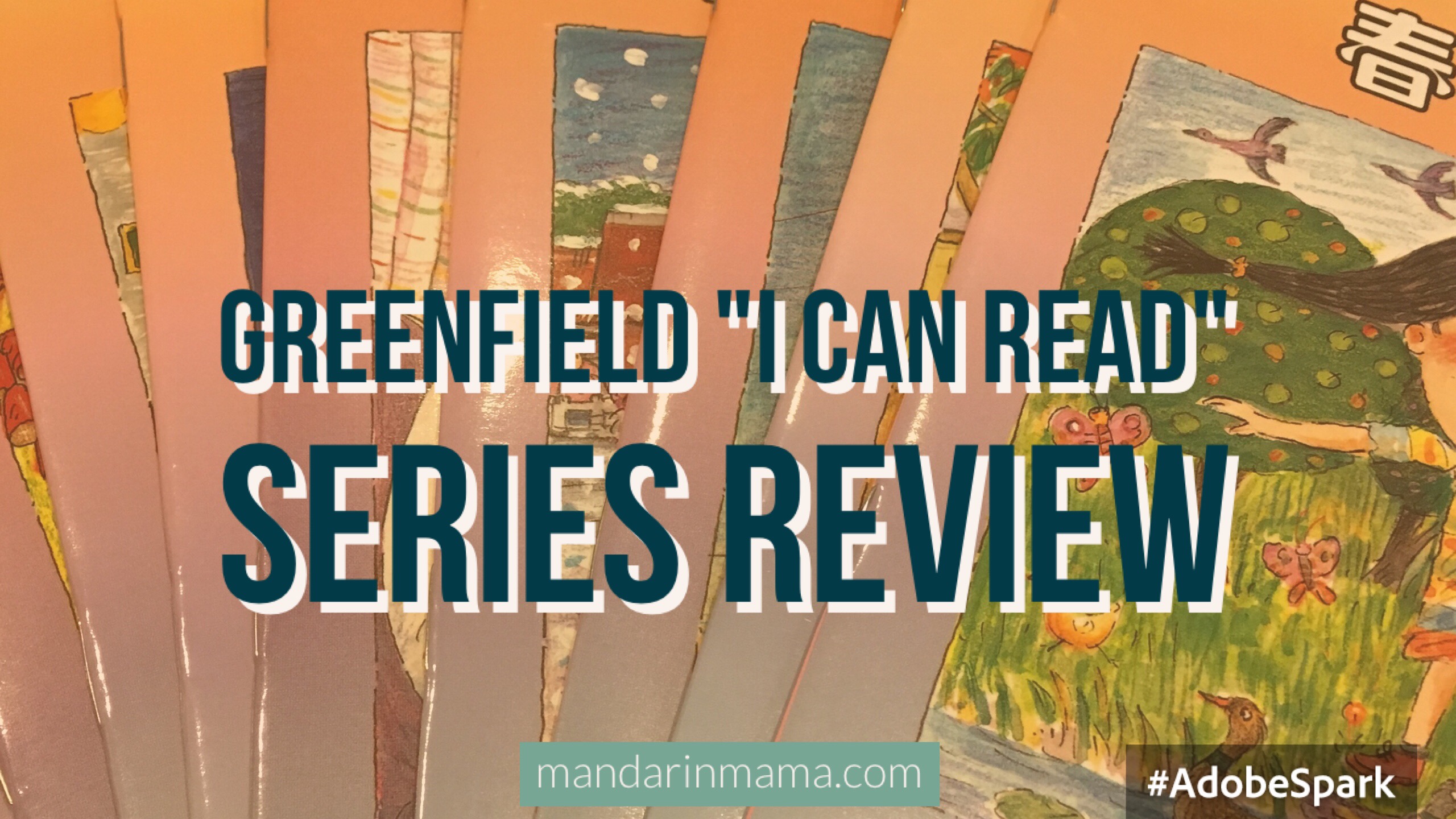 So. Cookie Monster (6.75) and I have finally made it through the Greenfield I can Read Series and truthfully, I hate them.
I know. I know.
I have totally recommended them to folks and for younger children; perhaps it is actually good for them. I'm sure YMMV depending on how you learn and like to teach as well as how your child learns.
Before I get into why I dislike Greenfield so intensely, let me talk about the good. (Incidentally, to find out more about this series, please check out Guavarama's most excellent post.)
1) Each set has 12 books, a CD, and a workbook. The books are nice and short and I'm sure if we listened to the CD, they would have been fine. The workbooks, we skipped but again, if we used them, they would have sufficed.
2) The best part of the books is that they are supremely short. There are only 1-2 lines of text for pages 2-8. (So, 7 pages total.) Cookie Monster enjoyed zipping through each book in about 1-2 minutes – especially at the very beginning.
3) They also provide flashcards you can make out of perforated poster paper in the front and back of the books. These flashcards also handily tell you which book and set they're from and highlight key words and phrases.
4) The pictures are vibrant and colorful. My kids all enjoyed looking at them.
5) The sentences are repetitive in either word usage or sentence structure giving the short stories a good rhythm as well as making it easy to predict what comes next. This was good for fluid reading out loud.
6) The stories were amusing and fun (for the most part) and Cookie Monster chuckled quite a few times at the characters' antics.
7) The books are good to use as readers to check just how many characters your kids actually know.
8) For the beginning sets, there was usually enough context for Cookie Monster to guess an unknown character. (This, of course, really only works if your child is fluent in Chinese.)
Ok. Now, on with what I did not enjoy and really disliked:
1) Ok. I realize that Greenfield is for Hong Kongers so those folks already know how to read the characters.
However.
I really would have appreciated the presence of pinyin.
It wasn't so bad at first, but by the Purple set, I was looking up a LOT of characters.
2) Guavarama says Greenfield uses the whole language approach so as a result, they do not introduce a new character at a time in each section like Sagebooks does. Instead, they are repeating sentences and grammatical structure to teach a child the way Chinese works.
Unfortunately, this makes it extremely difficult to know what characters are new and being introduced.
There seems to be no rhyme or reason to which characters they are introducing. And even though they provide vocabulary flashcards, what's the point if the flashcards they provide aren't necessarily the ones you need?
I find the whole thing very disorganized and confusing.
3) Clearly, these readers require Chinese fluency and knowledge of several hundred characters prior to starting.
4) The jump in levels at the very end is too high.
Cookie Monster already knows over 1,000 characters so he easily breezed through the first sets (red, orange, yellow, dark green, light green, and blue). But once he hit the halfway mark in the purple series (the 7th set), he ground to a halt. (Although oddly enough, he was fine with the rainbow series/8th set.)
There were SO MANY characters he didn't know in the Purple set. I want to say approximately 8-10 characters per book. This is due to the structure of the stories. If sentences are repetitive, only 1-2 words are changed per page.
For example (and I will use English for ease of reading):
a) The dog jumped high.
b) The cat jumped low.
c) The bird jumped far.
Some of the later sentences are obviously more complicated than that, but you get the idea.
5) Although the new characters were not problematic enough for Cookie Monster to find frustrating (he was more amused that I had to look up so many words), I certainly found it annoying and frustrating.
6) I cannot overemphasize how disorganized I found the whole methodology and system.
It really, really annoys me.
In fact, it made me long for Sagebooks even more. And it made me realize that a good system for learning Chinese is really hard and tough to come by.
I also want another set of Sagebooks 500 even if Guavarama says it's unnecessary if the kids know zhuyin and start reading more and more complicated books.
7) A lot of the Traditional characters feel as if they're one-offs. Either because they're Hong Kong specific or perhaps more commonly used in Hong Kong, or because I just can't see the relevance in daily life for knowing these more complex terms. (More than likely as not, it was a user problem and not a book problem.)
8) I really wish I did not purchase the series. Not that I feel as if all our time on it has been wasted – because Cookie Monster did learn a few new characters and built his confidence in reading.
However, the same thing could have easily been accomplished via reading more of his early reader books with zhuyin.
Obviously, YMMV.
I have had friends who went through the series when their children were much younger than Cookie Monster is now and they seemed to like it more than I do. So perhaps, it really is an age-related thing. Or maybe their kids are just better suited for this series – not that Cookie Monster had issues with it.
Mostly, it was me with the issues.
Cookie Monster seemed to like the books just fine and he raced through them because he wanted to finish a set a day. Which we did until we hit the Purple series. Then we slowed down a lot and reviewed a lot. So it took two days instead of one to go through. Once we got through it (I made him reread the purple series several times for him to gain mastery), the rainbow series was back to being done in a day.
Now, because I already own the set, I will still use it with my subsequent kids. In fact, when Gamera finishes Sagebooks in a month or so, I will have her go through Greenfield right away. Maybe I will like it better since she knows fewer characters than Cookie Monster did at the start.
However, other than using the books as readers, I did not enjoy the experience of these books as a curriculum. And if I knew then what I knew now, I would not have spent the money on these books and instead spent it on a box of books with zhuyin from Taiwan.
Alright, like all things, my word is just my opinion and certainly not to be taken as gospel. If Greenfield worked for you and you liked it, I am very glad! If not, I commiserate (although, I wouldn't say they didn't work – merely not what I expected).
Have a great weekend!