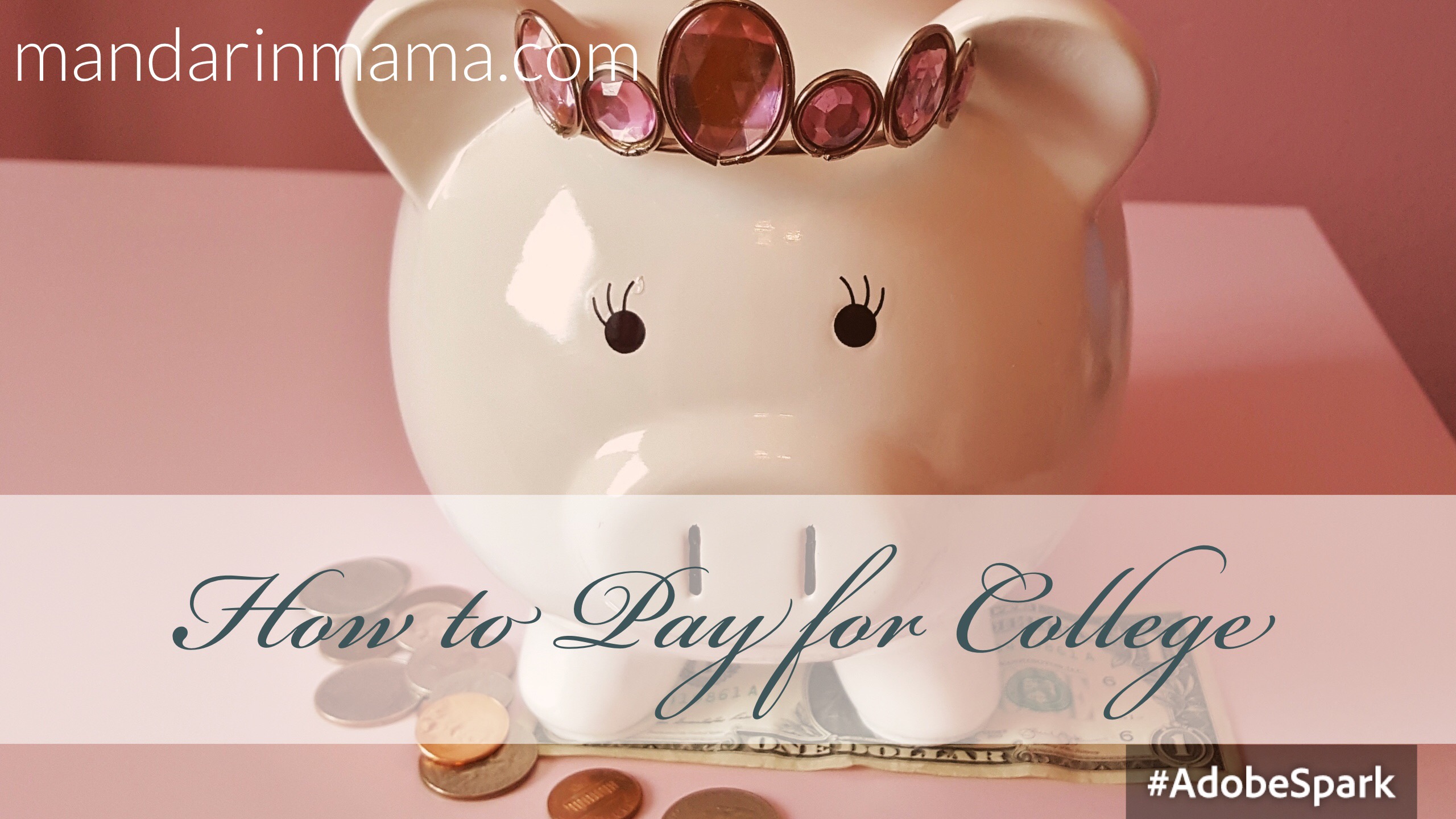 Author's Note: Today's guest post is by my college buddy, JT, from the blog, Just Making Cents. Since I just had a baby, JT was kind enough to step in and write a post for my blog – and it is totally appropos since I have four kids to put through college.
Anyhow, JT offered to add a post to my Money Series that I started when I had Glow Worm. I love his perspective because JT has 15+ years of Wall Street experience (he was a big shot at a famous hedge fund) and he and I used to talk finance back in the day when I was a Financial Advisor. (Of course, JT had to dumb down a lot of stuff for me since he is heads and tails more amazing than I ever could hope to be.)
I hope you enjoy his post and also head on over to his blog, Just Making Cents, where he blogs about finance, teaching your kids about finance, and parenting successful kids.
…
Now that Halloween is over and you have eaten all the fun-sized Kit Kat bars and tossed the gluey candy corn, you will likely come across an underrated confection: the Blow Pop.
For first-timers, the Blow Pop's hard candy exterior eventually recedes to a surprising, softish gum center, lasting twice as long as other candies.
Sadly, when it comes to a parent's finances, not all surprises are as sweet, or enduring things as welcome. Just when you think you've paid all the costs to raise your child, up surfaces college tuition bills. Surprise.
A Hard Blow:
Those are some big numbers but hard to crack without some context. Because this is Mandarin Mama's blog, let's analyze the case of a Bay Area family with 2 children.
Assume this family owns a standard 3 bed, 2 bath home in San Jose, which costs $775,000*, and drives 2 cars. This family saves for Stanford** and Berkeley** (their children are exceptionally smart) and the parents want to retire at 67. They're fairly frugal, only going out to eat occasionally and taking local vacations.
Stanford costs about $60,000 a year. Berkeley costs about $28,500 a year (Both figures include room and board). To catch up to tuition growth, you would need to save $11,000 a year for Stanford and $5,750 a year for Berkeley from the moment your child is born up to the last tuition payment.
Here's what this family would need to make in income (for readers with 4 children – ahem! – it's safe to assume you'll need more income. A lot more.):
[table id=6 /]
Don't make $163k a year? There's hope for you.
4 Tips on Paying for College, Depending on Your Phase in Life:
1. Newly Unwrapped (You are pre-child or have children ages 0-5): Make that budget so that you can max out your 401k and put in $6-11k per child into a 529 plan if you have children. You are in the phase of life where you should live as frugally as possible, really watching your expenses. If you save well in this phase, it provides a great foundation for the next 3 phases.
2. The Fruity Shell (You have children ages 5-12): Start talking to your children about money now. Teach them what money is and how to make it. Have your child allocate a portion of his or her profit to college savings, a portion to spending (beyond the food, clothes, and shelter you provide), and a portion to charity.
When your child knows how to make his or her own money, this reduces the amount you need to spend on their clothes or gadgets, and increases the amount you can allocate to your retirement and their tuition.
The side benefit to this is that when they know it's their own sweat going into paying for college, they'll have a more purposeful outlook and make college and what-to-major-in decisions more pragmatically.
(I would not recommend pushing them to start a business. Rather, I would present it as a fun thing to do, then layer in the business and finance concepts.)
3. The Gum Shows Through (You have older children ages 12-16). Start (or continue) your child's financial education. Discuss potential side-businesses they'd be interested in starting.
At this age group, they have two important resources and skills: 1) they are tech savvy, and 2) they have a developing social network. They can tap into both resources and start a blog with affiliate links or an eCommerce store. Like in the previous step, advise them to allocate a portion of the proceeds to their college savings. The side benefit to this is that starting and running a business looks good on their college application.
(Again, I wouldn't push your child to start their business. At this age, I would emphasize the extra spending money and the benefit of it for college applications.)
If you are willing to switch jobs or go back to work, consider working for the college near you. Sometimes they have reduced tuition for themselves or partner colleges for employees. Research this first and see how long it takes to qualify for such benefits.
4. Chew Time (Your children are 17+): Don't panic. Even if you haven't saved anything, there are ways to minimize the bill and still save toward retirement. I'll spend the most time in this phase since it's the most urgent.
Community College
Your child may want to consider spending 2 years at a community college then transfer to a 4-year college. The advantage of this, besides cutting tuition almost in half, is that it helps the GPA. If your child has a 3.8 the first two years at Diablo Valley College and squeaks out a 2.8 at UC Santa Barbara, his or her overall GPA is a solid 3.3.
The best thing is for your child to know what they want to do, find the college that best enables that, then find the JC that's a feeder school to that college. It doesn't diminish career prospects to attend a JC first. When people ask about schools, it's from where you graduated rather than where you started.
Lower Cost, But Not Quality
Remember that there are plenty of financial aid and scholarships available. The listed price of tuition is generally not the actual cost.
If a public university most fits your child, attending the in-state flagships like Berkeley, UCLA, Michigan, or UVA offer almost unmatched quality per cost.
However, if a private university best fits your child, focus on schools with large endowments and smaller enrollments — they sometimes offer reduced tuition based on your income.
Research schools with endowments north of $5 billion but undergraduate enrollment of fewer than 12,000 (a private school with an undergraduate enrollment north of 12,000 has less money to spend per student and less scholarship money. Essentially, you are paying private school tuition for public school experience).
The Logical Path
If neither flagship nor well-endowed/smaller private is an option for your child, make sure your child has a strong idea of what career path he or she wants to take. So if he or she wants to do electrical engineering, find the in-state public school that routinely sends its electrical engineers to large electrical engineering employers before your child applies to college.
Don't wait until college starts to figure things out. There is a very specific script of majors and progression of internships that prequalify candidates for certain (often the most sought-after) employers.
Income, More or Less
You yourself may want to consider starting your own side or online business to generate extra money. If your business makes enough to cover your expenses and you feel confident enough to leave your day job, you will reduce your income, qualifying your child for scholarships and reduced tuition from certain schools.
If your business takes off, consider paying yourself a low salary to qualify your child for scholarships and reduced tuition. Carefully research this, however, since some schools consider your net worth as well and may require more history of low income.
The Decision
Now, if it has to be a choice between saving for college or retirement, choose retirement. Your children will have a long career that will help them pay off their debt. You…do not.
That's a Wrap:
Don't let large, scary numbers frighten you from acting. No matter what phase of life you're in, the future can be as sweet as a lollipop if you're willing to research and put in the extra effort. Yes, you can have your candy and eat it too.
…
Like what you read and want to find out more about money and parenting? Get a free, 3-day course on teaching your child about money and I'll send you a free guide to helping your child start their own business. Just sign up here with the phrase "Mandarin Lemonade."
…
*Based on median home listing in San Jose, CA on Realtor.com
**Cost of College: Using data from the CollegeBoard of price increase above inflation plus inflation, both for the last decade, Stanford and Berkeley cost assumed to rise 4.25% and 4.75%, respectively.
Savings Growth: Assumes historical growth rate of the S&P 500 of 7%.